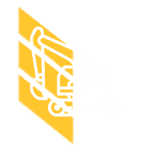 Tell us about your freight. Provide details about what you need shipped, where it is and where it is going.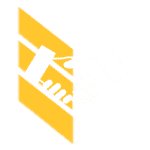 CONNECT WITH A CARRIER
Get Bids from Vetted Carriers and decide a transport provider for yourself, or book instantly and we'll match you with a qualified transport company.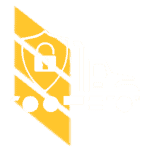 SIT BACK & RELAX
We've partnered with experienced and insured transporters so you know your equipment is in good hands.
Best Practices for Shipping Cranes
Tips, Tricks, and Things You Should Know.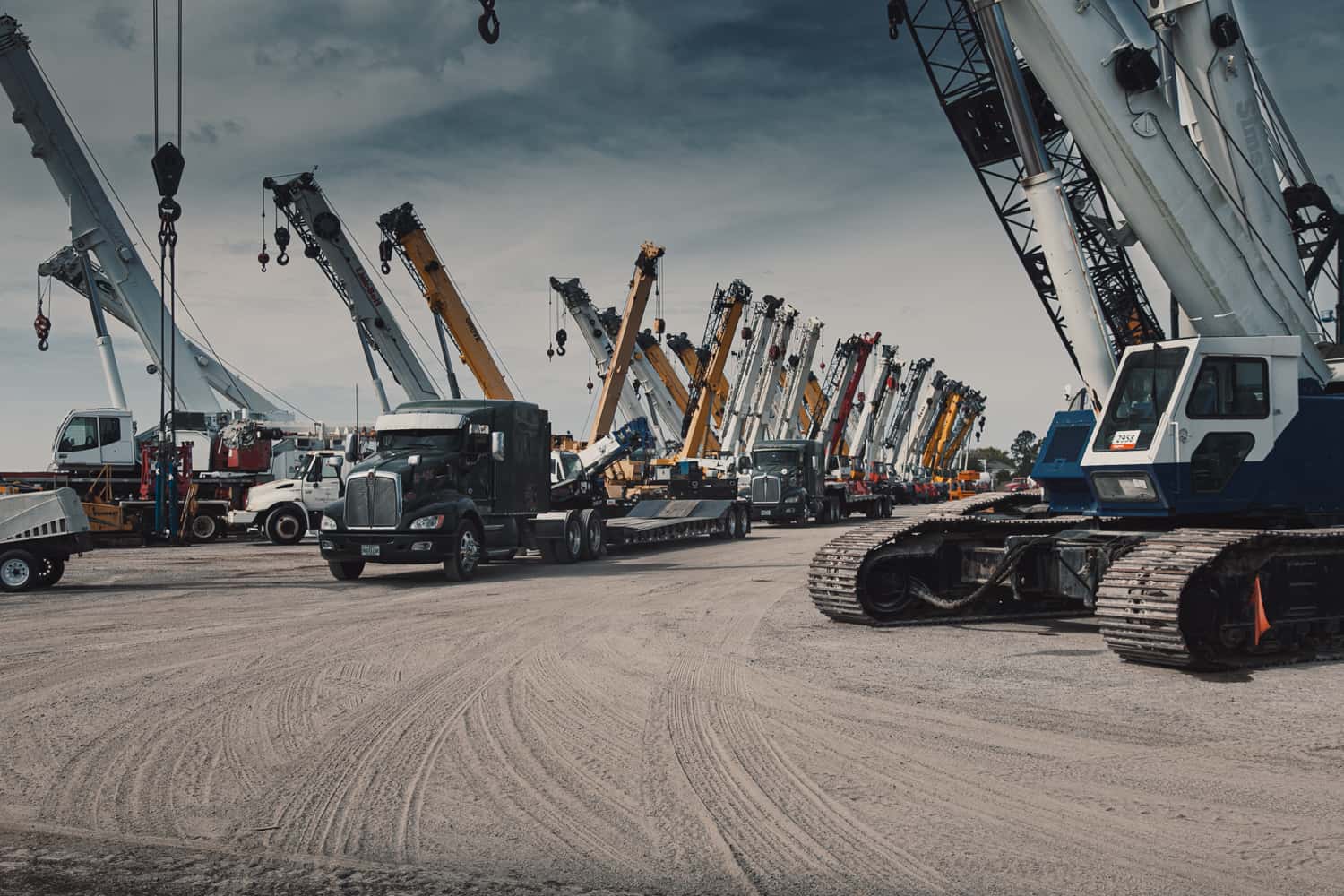 Tower cranes are large, heavy pieces of equipment that need to be moved very carefully. They can only move the crane itself on a self-contained "taxi" model and cannot transport it's boom extensions or counterweights which means they will have to call for help with trucks and trailers in order to do so. But before you start enlisting haulers there is one more thing you'll need: an oversize load permit if your tower crane exceeds state height restrictions (or wide loads), because these permits allow oversized vehicles like semis access through areas normally reserved exclusively for cars. These permits usually take about 10 days after being applied for but some states make them available immediately while others may require an application fee as well--so plan ahead!
VeriTread provides a list of qualified transport companies with expertise in shipping cranes and other heavy equipment for those who are looking to save time and energy. The process is streamlined when using this network, but it's always important to consider the following factors before booking your hauler.
- Consider where you'll need the crane delivered once it arrives at its destination - How big or small does this make that shipment? Does any weight matter? What about size limitations on certain roads or bridges? Make sure all these details have been considered beforehand so there aren't any surprises later down the line!
Let VeriTread Locate A Construction Crane Transport Company for You
We work with thousands of vetted and certified carriers that specialize in construction transport.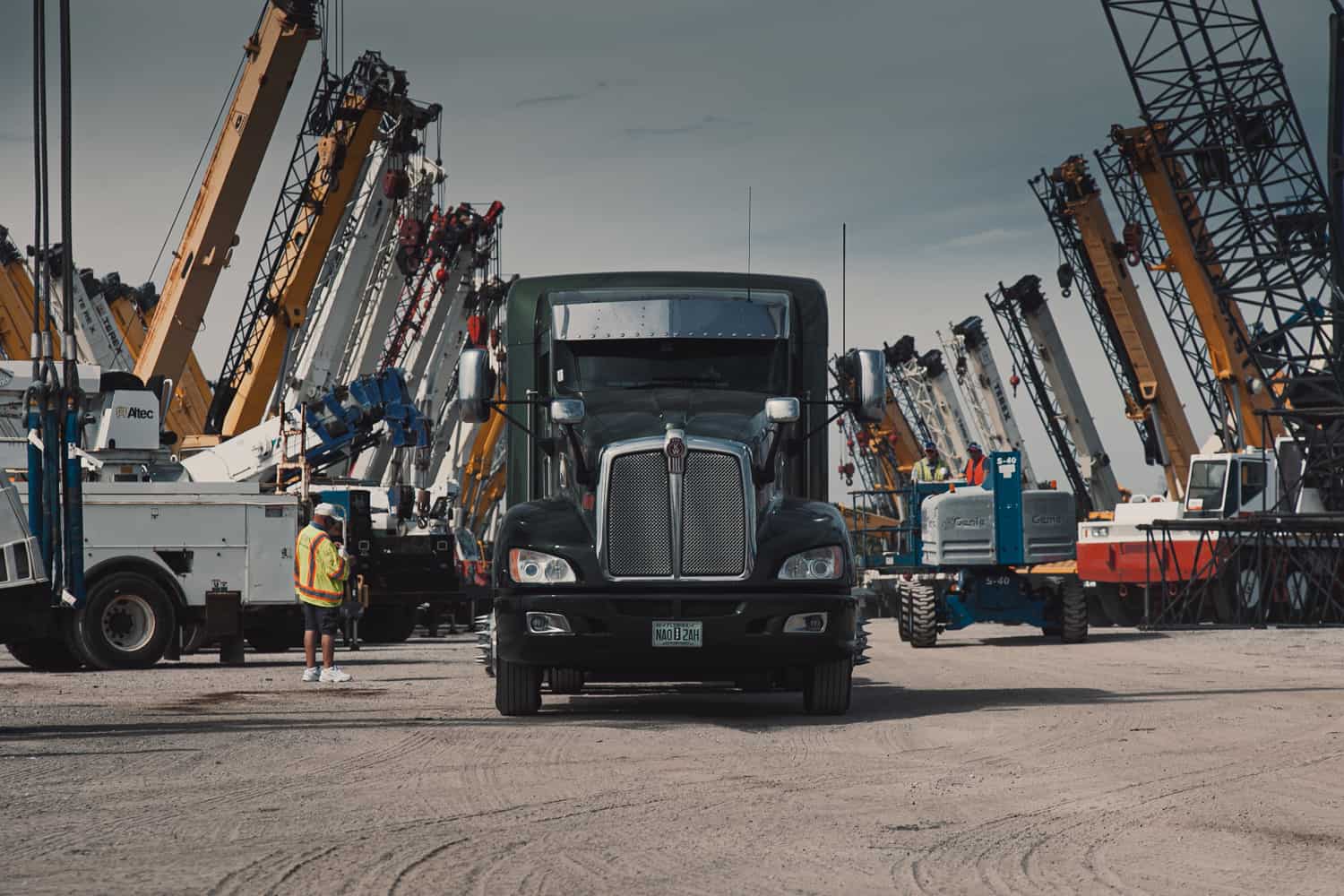 With VeriTread, you can rest assured that your crane will be delivered safely and securely. We partner with drivers who have expertise in hauling cranes. Using our one of a kind software we can find a trailer perfect for transporting any size or type of crane. All it takes is accurate measurements when ordering so they know what their drivers need to transport efficiently from point A-to-point B in order for them not only deliver on time but also save costs by ensuring there are no hidden charges at delivery!
Transport Construction Equipment With VeriTread