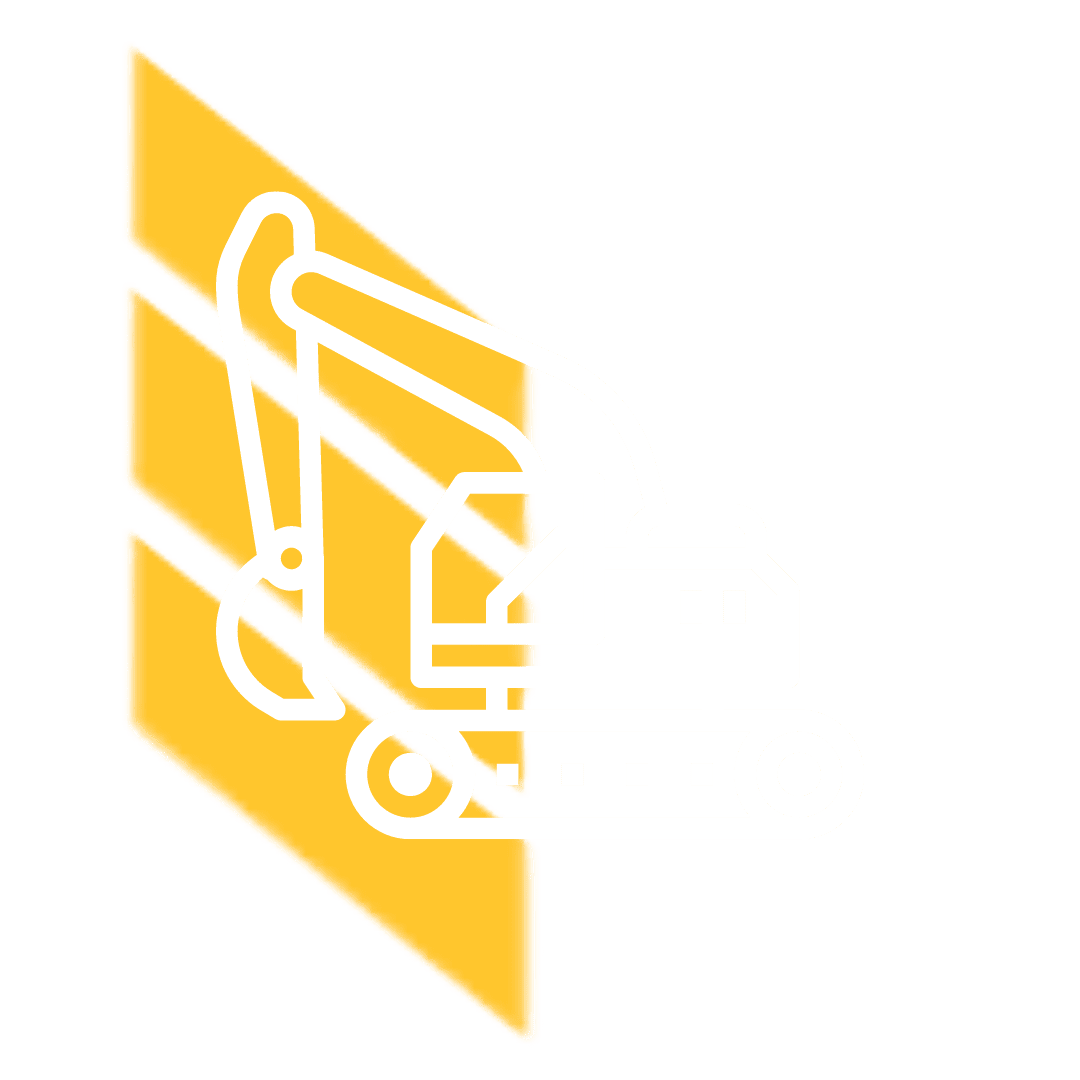 ---
Tell us about your freight. Provide details about what you need shipped, where it is and where it is going.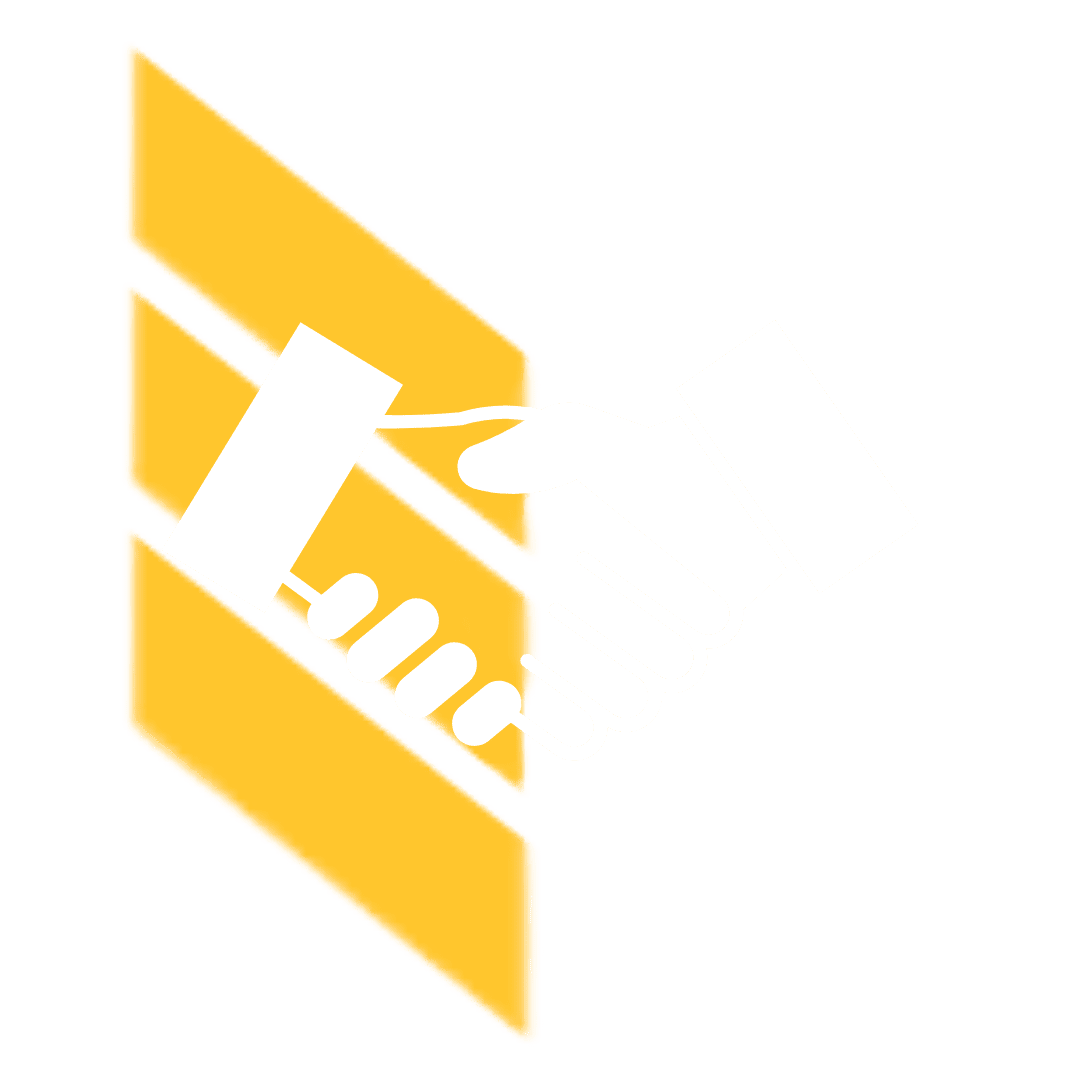 ---
Get Bids from Vetted Carriers and decide a transport provider for yourself, or book instantly and we'll match you with a qualified transport company.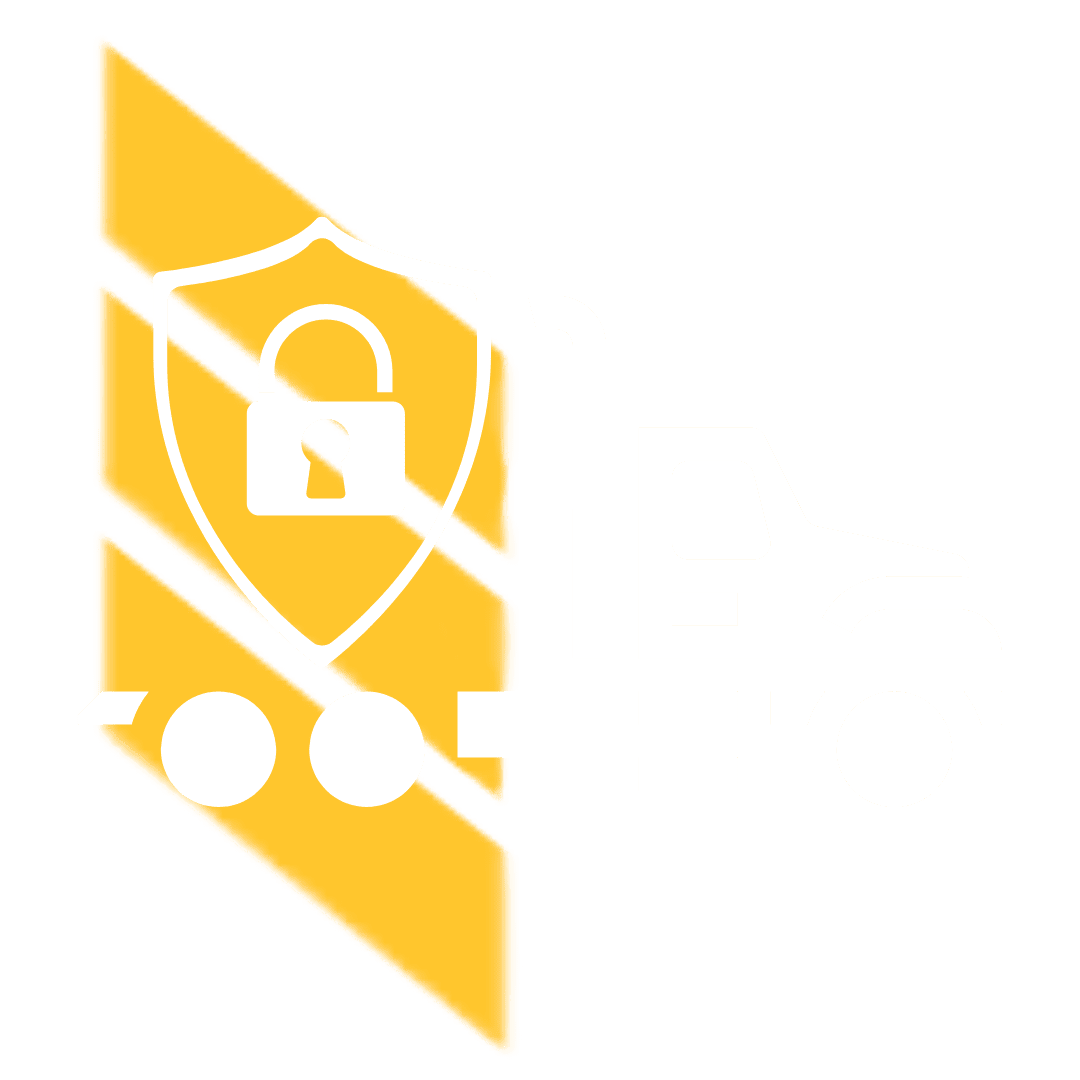 ---
We've partnered with experienced and insured transporters so you know your equipment is in good hands.
Crane Transport - Complex Shipping Made Simple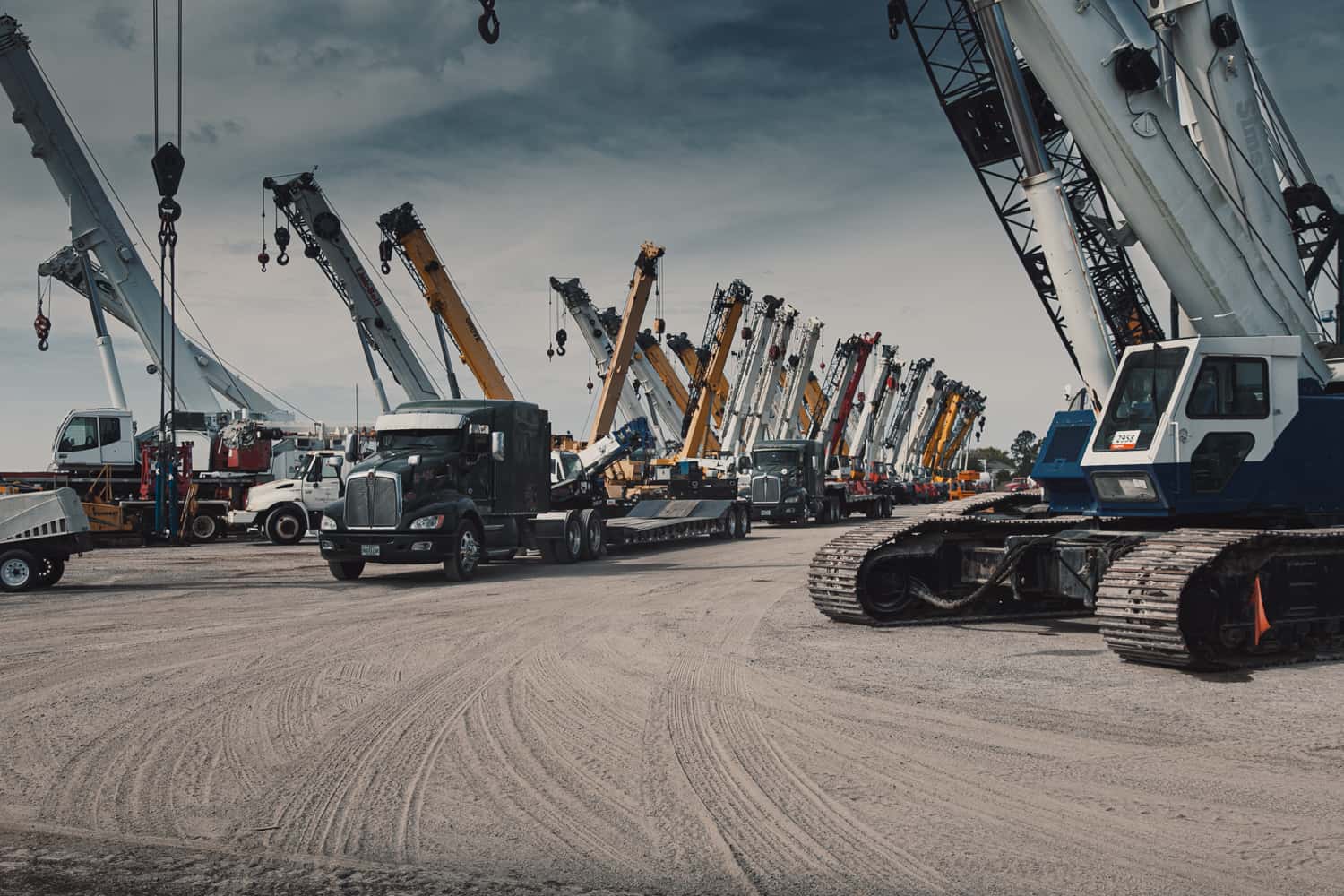 Crane Shipping Tips, Tricks, and Things You Should Know
Shipping a crane can require complex logistics and adherence to legal requirements that can vary from state to state. VeriTread is here to take the headache out of the entire process. Our service connects shippers with qualified transport companies around the country who have extensive experience in transporting cranes along with other heavy machinery and oversize loads.  The process is streamlined when using our network, but it's always important to know the details of crane transport when you are looking for a hauler.
Smaller cranes known as truck cranes can be driven from site to site and generally move very easily.   Rough terrain cranes can generally be transported on one or two trucks depending on their size and weight.
Most larger cranes (tower and crawler cranes) require 4 or more trucks to transport it from one job site to the next.  Booms, jibs, cabs, and counterweights may all require a unique truck or trailer for transport.  Some of the larger tower cranes can require a dozen trucks.  This complex project can be made even more difficult if oversize or wide loads permits are required and it crosses state lines.  These permits usually take about 10 days after being applied for but some states make them available immediately while others may require an application fee as well--so plan ahead!
A major consideration when shipping cranes and components are their height on the trailer(s). Anything over 13.5 feet tall will require a permit for transport. Width is also important, because anything wider than 8.5 feet will require an oversize load permit, and anything wider than 12 feet will require escort vehicles. It's important to follow the crane manufacturer's instructions on disassembling and transporting the machine. Many manufactured have certain steps that must be followed to successfully transport their machine.
Make sure the trailer(s) are on level ground when loading and be aware of any obstacles in the area.  Ensure that any hatches, windows, and doors are closed and properly secured. Strap down any loose items during transport, and remove all personal belongings from the crane's cab and storage compartments.  If any glass will face forward in the direction of travel, it's a good idea to protect it from debris with some cardboard.
Finally, make sure that the driver(s) use the crane's intended strapdown points to strap or chain it in place. Most carriers will send you photos of the loaded crane at both the pickup and drop off points, but it's always a good idea take your own pics to document the crane's condition before it is driven away.
How Much Does it Cost to Ship a Crane?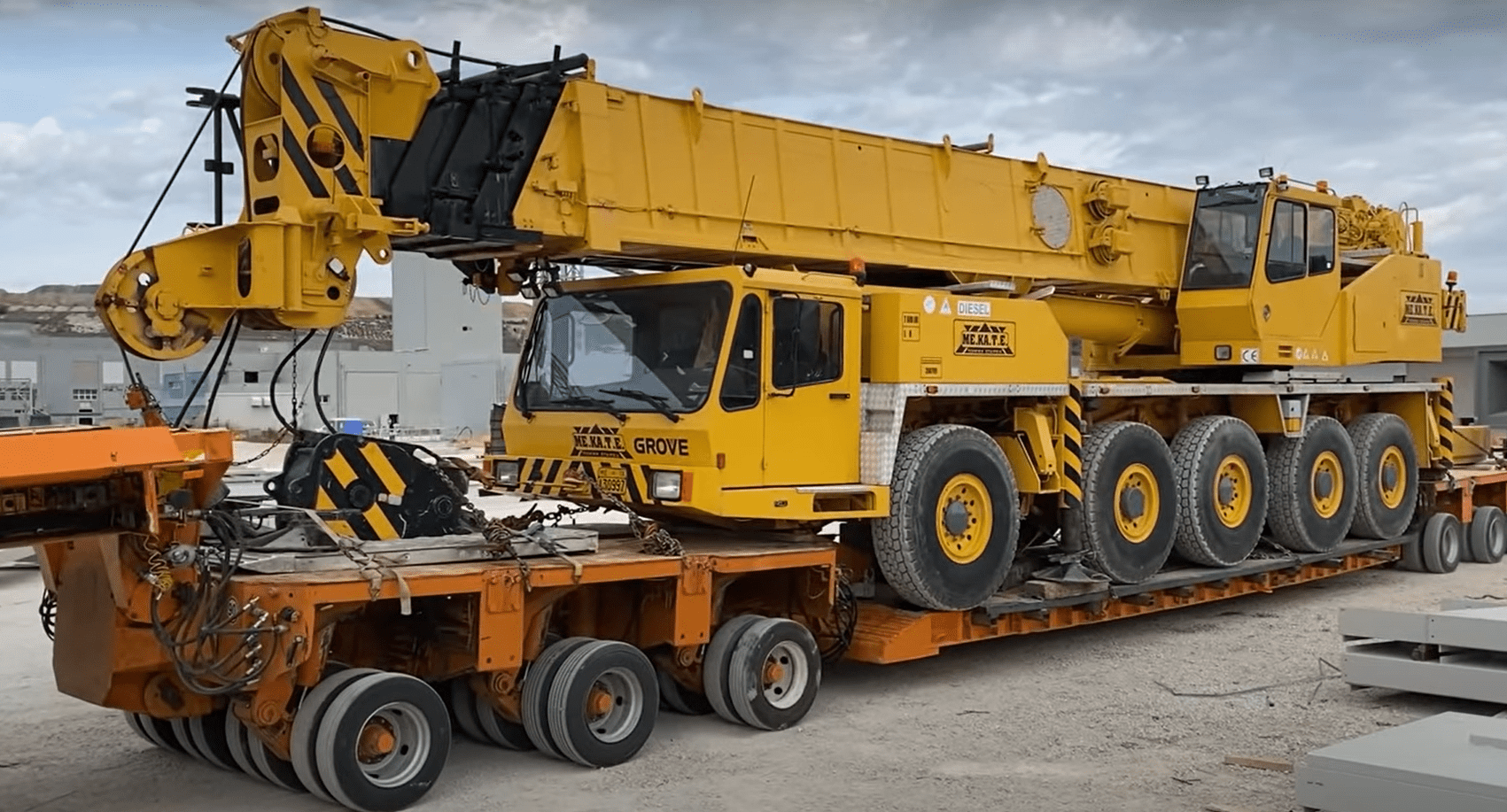 Shipping a crane is not a task for beginners, especially if it is a large crane that will require disassembly, transport on multiple trucks and reassembly at the job site. Crane transport requires a team knowledgeable about the entire process, from pick up to drop off to ensure your crane is hauled safely and efficiently.
The four main factors the effect the price of shipping a crane are:
Dimensions of your Crane
Trailer Type Utilized in Transport
Distance the Crane needs to move
Loading Assistance and Disassembly
VeriTread can provide a quick estimate to ship a crane by using our exclusive heavy equipment freight estimator.
To receive an actual transport provider quote, can you post your crane to our freight marketing place free of charge and receive vetted carrier quotes from the largest network of equipment transport providers in North America.
At VeriTread We Transport All Crane Types
---
Construction Crane Transport Types
Aerial Cranes

Fixed Cranes

Jacking Tower Cranes

Material Handling Cranes

Self Erecting Cranes

Telescopic Cranes

Tower Cranes
Construction Crane Hauling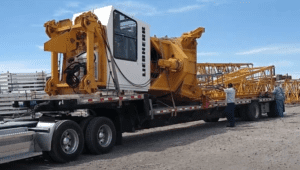 We can handle your Construction Crane transport. Oversize crane? No problem. We break down and make multiple shipments when needed. Overweight crane? No problem. We will separate into pieces to ensure your crane is hauled safely. Too wide? No problem. Crawlers can be removed if necessary. Too tall? No problem. Our carriers can meet every need specific to your construction crane transport.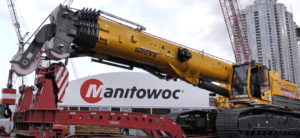 Tired or Treads? No problem. We can safely transport your Mobile Crane from pick up to drop off. Our carriers have the right trailer for your heavy haul move. Lowboy trailer transport available to haul your mobile crane fast and efficient with our dedicated drivers.

Mobile Crane Transport Types
All Terrain Cranes

Boom Cranes

Carry Deck Cranes

Crawler Cranes

Loader Cranes

Mobilift Cranes

Pick and Carry Cranes

Rough Terrain Cranes

Side Lift Cranes
Industrial Crane Transport Types
Bridge Cranes

Bulk Handling Cranes

Gantry Cranes

Hammerhead Cranes

Jib Cranes

Overhead Cranes

Railroad Cranes

Stacker Cranes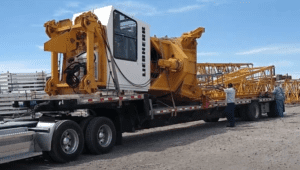 We can handle your Construction Crane transport. Oversize crane? No problem. We break down and make multiple shipments when needed. Overweight crane? No problem. We will separate into pieces to ensure your crane is hauled safely. Too wide? No problem. Crawlers can be removed if necessary. Too tall? No problem. Our carriers can meet every need specific to your construction crane transport.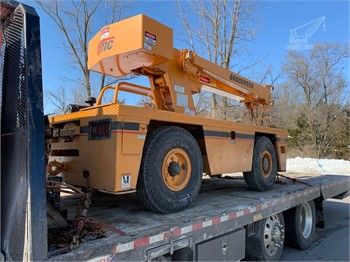 Whether your Marine Crane handles equipment transfers, containers, scrap or submerges in the sea, we can haul them. Let our carriers match their trailer with your marine crane to get the job done safely and on time.

Marine Crane Transport Types
Deck Cranes

Floating Cranes

Harbor Cranes

Level Luffing Cranes

Marine Cranes
Recent Cranes Moved With VeriTread
---
At VeriTread, we have hauled all shapes and sizes of cranes. From Aerial Cranes to Rough Terrain Cranes, let our team of dedicated professionals take the heavy out of heavy haul. Trust our carriers to ensure proper trailers and equipment is used, order all necessary permits and have pilot cars available when needed. Your off road motorized construction equipment will be handled with care by professionals to ensure the crane is secure for a safe move. They follow guidelines and exemptions set forth by the Federal Motor Carrier Safety Administration (FMCSA) in regards to securement and any driving exemptions. Our carrier network excels in customer satisfaction by maintaining the highest level of customer service. We expect the best!

See What Our Customers Are Saying
---
---
Jay Needham
December 7, 2022.
Great communication with prompt service. Notifications all through the delivery process. Would definitely recommend. Moved a motor grader from Kansas City to El Paso TX.
Winston Templet
November 2, 2022.
Extremely fast service. Freight was picked up and delivered within 3 days. Very good communication the whole way. Driver was friendly and easy to work with. Mike Ciccarelli at the office was top notch and even touched base with me after it was delivered to verify that I was happy. Would highly recommend using them.
Alexandra Benigno
November 2, 2022.
Best company I've ever worked, I hope to always transport safely, whenever they need it. Thank you very much⭐️⭐️⭐️⭐️⭐️
Larra Feezer
October 28, 2022.
Very easy to work with, fast pay. We love to haul for VeriTread!
Jeremy Clark
October 27, 2022.
Very satisfied dealing with VeriTread and their customer on my load I hauled for them. No BS, no extra selling on this service, that service. Dispatchers were amazingly professional and curious. Didn't have to argue with them over a rate, payed me properly right off the bat and come to find out later they also offer a no-fee quick pay option which in a yr and a half only 1 other broker does that and as a Owner/Driver 1 man show, that makes a hige difference for me.
Lazy-Eye_Bear
October 14, 2022.
Great communication through the entire shipping process from pickup to delivery.
Kimberly Tracy
October 12, 2022.
Hello all, Im Kimberly with LakeCountry Construction in Skaneateles NY. I just want to let you all know that we did a hauling of equipment (first time) for this company last week and already have been notified that payment will be in our account tomorrow. Paperwork very easy to submit and LCC is very impressed with the quick turnaround time for payment!! The no fee quick pay is awesome!! We will be hauling for VeriTread LLC in the future!!
Find the Right Pilot Car or Escort Vehicle
---
As expert guides for heavy haul drivers, pilot cars are crucial to the safe transport of oversized hauls of heavy equipment. Not only do pilot cars alert the public to the presence of oversized loads, but they also help to provide a level of safety for the truck drivers. These drivers are trained professionals who specialize in this type of driving. When shipping heavy equipment, it can be difficult and time-consuming to find the right transport provider to handle your load. Luckily, VeriTread is here for you! Our service connects shippers with qualified transport companies around the country who have extensive experience in transporting heavy haul freight along with other heavy machinery and oversize loads, they will also know the correct permits and have contacts for pilot cars when they are needed.
10 Most Amazing Mobile Cranes in the World
---
We Have Transport Options Based on Specific Trailers
---
Find Heavy Haul Loads Near You
VeriTread has you covered with oversize, overweight, and specialized loads
If you're an open deck transport provider, you're well aware that you need to look for a special type of load to haul. VeriTread's load board has everything from Lowboy & RGN to flatbed freight that you won't find anywhere else. We go the extra mile, with advanced search and filter capabilities that instantly connect you with the best paying freight in the industry. Login or Sign Up and let VeriTread help you grow your business and take the headache out of heavy haul.
Let VeriTread Locate A Construction Crane Transport Company for You
We work with thousands of vetted and certified carriers that specialize in construction transport.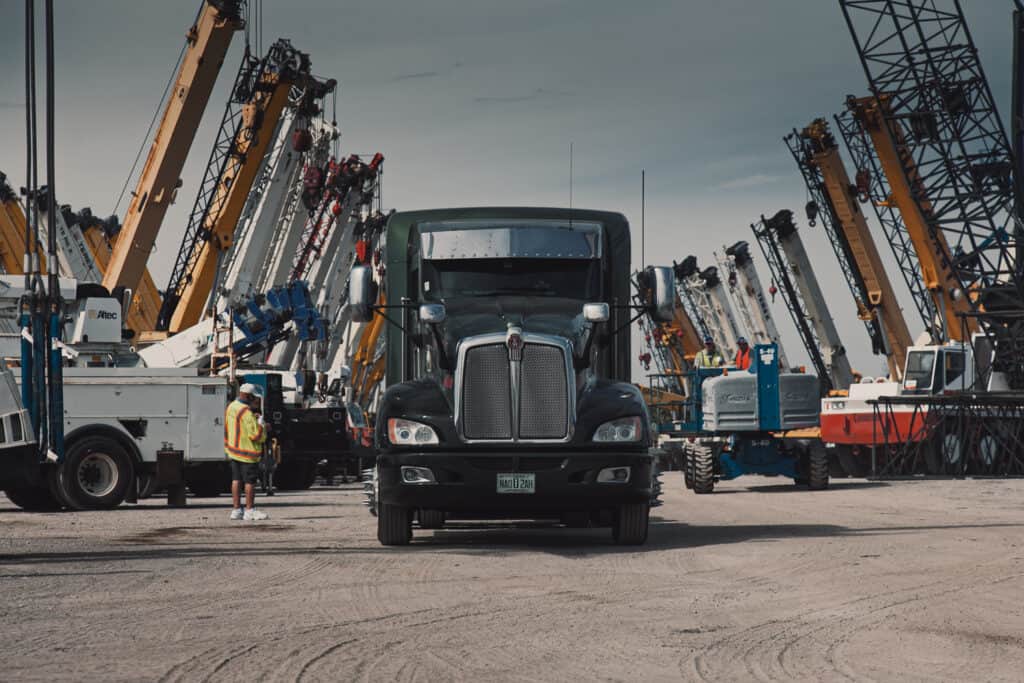 With VeriTread, you can rest assured that your crane will be delivered safely and securely. We partner with drivers who have expertise in hauling cranes. Using our one of a kind software we can find a trailer perfect for transporting any size or type of crane. All it takes is accurate measurements when ordering so they know what their drivers need to transport efficiently from point A-to-point B in order for them not only deliver on time but also save costs by ensuring there are no hidden charges at delivery!
Transport Construction Equipment With VeriTread