VeriTread Affiliate Program
INDUSTRY INVESTED, ROAD TESTED.
VeriTread's Affiliate Program is an easy way to provide your customers with affordable and reliable transportation services while generating new revenue for your company.
Industry Invested. Road Tested.
---
VeriTread's Affiliate Program is an easy way to provide your customers with affordable and reliable transportation services.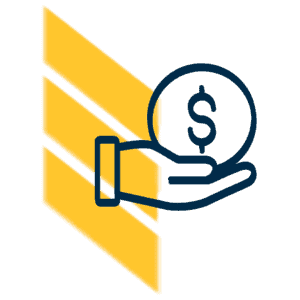 Get Your Buyer's Purchase Ready
Add VeriTread's Freight Estimator, Load Advisor, and other decision tools to your site using APIs, widgets, or banners. We provide all of the data and information required, so your buyers are comfortable and ready to buy.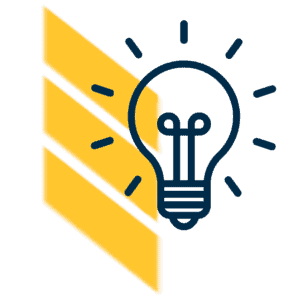 After a purchase, VeriTread makes it easy for your customers to get multiple competitive transport bids, select the optimal carrier, create shipping documents, tender shipments, and track shipments to their destination.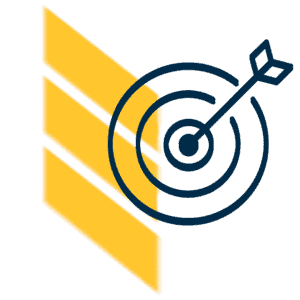 With a decade of hands-on experience behind us we know how to properly vet carriers, eliminate unexpected surprises, and reduce unnecessary delays. This leads to fewer customer service issues, less friction, and more satisfied buyers.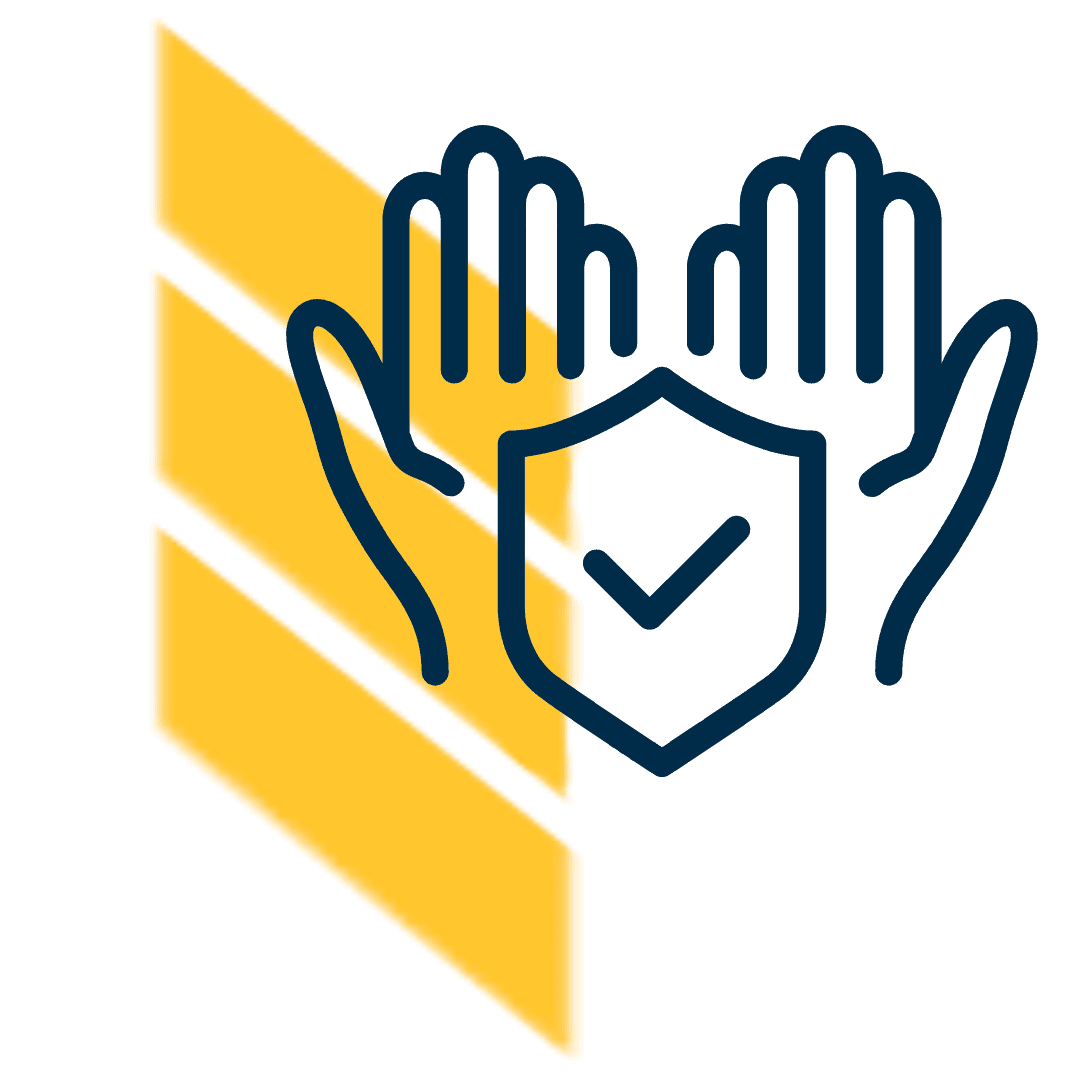 VeriTread automates insurance tracking and compliance management, so you can be comfortable with whom your customers are doing business. Our proprietary Bill of Lading capture process ensures that your sales tax process is SOX compliant.
Of used equipment buyers say they require a transportation quote before making a purchase.
Of used equipment buyers say they get multiple competitive transport quotes after they make a purchase.
VeriTread is proven to increase a buyer's geographic purchase by up to 21%. This means more potential buyers for you.
Of used equipment buyers say that transportation uncertainty is the primary reason they prefer to shop local.
Features that Help You Deliver
---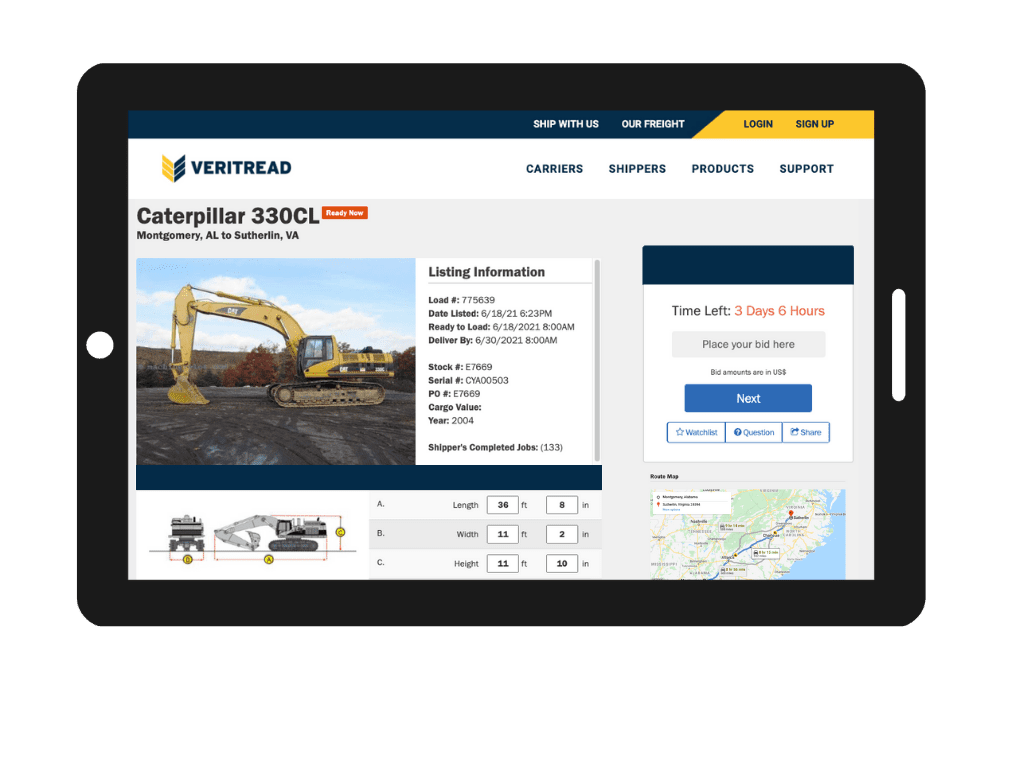 Transportation Specs Database
In this game, size matters. Freight dimensions are a critical and typically hard to find component in transporting large items. Accurate dimensions reduce friction at pickup by providing trucking companies the data they need for proper pricing, routing, permitting, and trailer selection.
VeriTread's Specification Database contains detailed transportation dimensions for over 55,000 pieces of equipment. Every item has been meticulously cataloged, including stock photos and schematic diagrams.
Learn more about VeriTread's Specs Database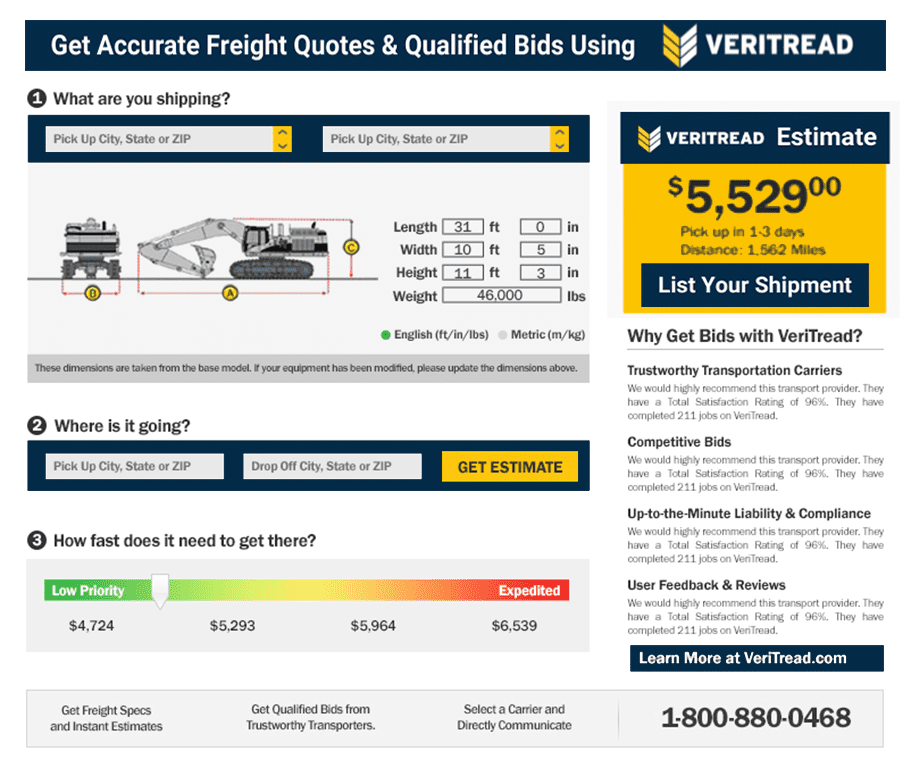 Transportation costs are a deciding factor when purchasing used equipment. When buyers and sellers know these costs upfront they are more comfortable making online purchases and expanding their geographic comfort zones. Until now buyers and sellers had to wait hours, sometimes even days for accurate freight estimates.
VeriTread's Freight Estimator provides instant and reliable freight estimates with just a click. Our Estimator has delivered over 2 million electronic estimates with superb customer satisfaction. This widget is easy to embed on top of any existing technology stack, and our team of implementation experts are available to help every step of the way.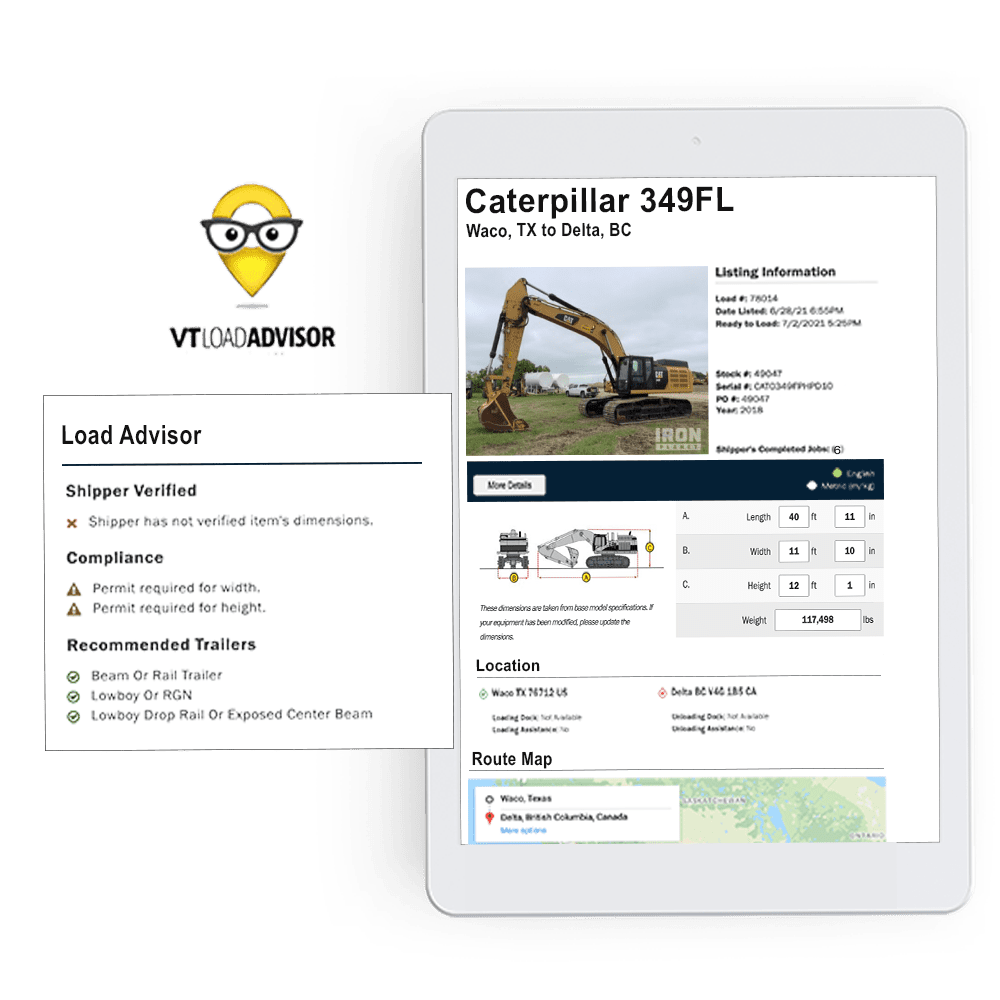 Transportation is typically the single largest source of frustration for equipment buyers and sellers. Massive amounts of time and money have been wasted with incorrect permits, wrong trailer types, improper loading conditions, port protocols, and numerous other delays, detentions, and difficulties.
VeriTread's Load Advisor creates a more predictable transportation experience by clearly identifying all of the industry secrets and insider knowledge required to efficiently transport large items. This tool is specifically designed to give buyers and sellers a greater level of confidence by eliminating uncertainty and creating an easy to follow transportation game plan.
Learn more about VeriTread's Load Advisor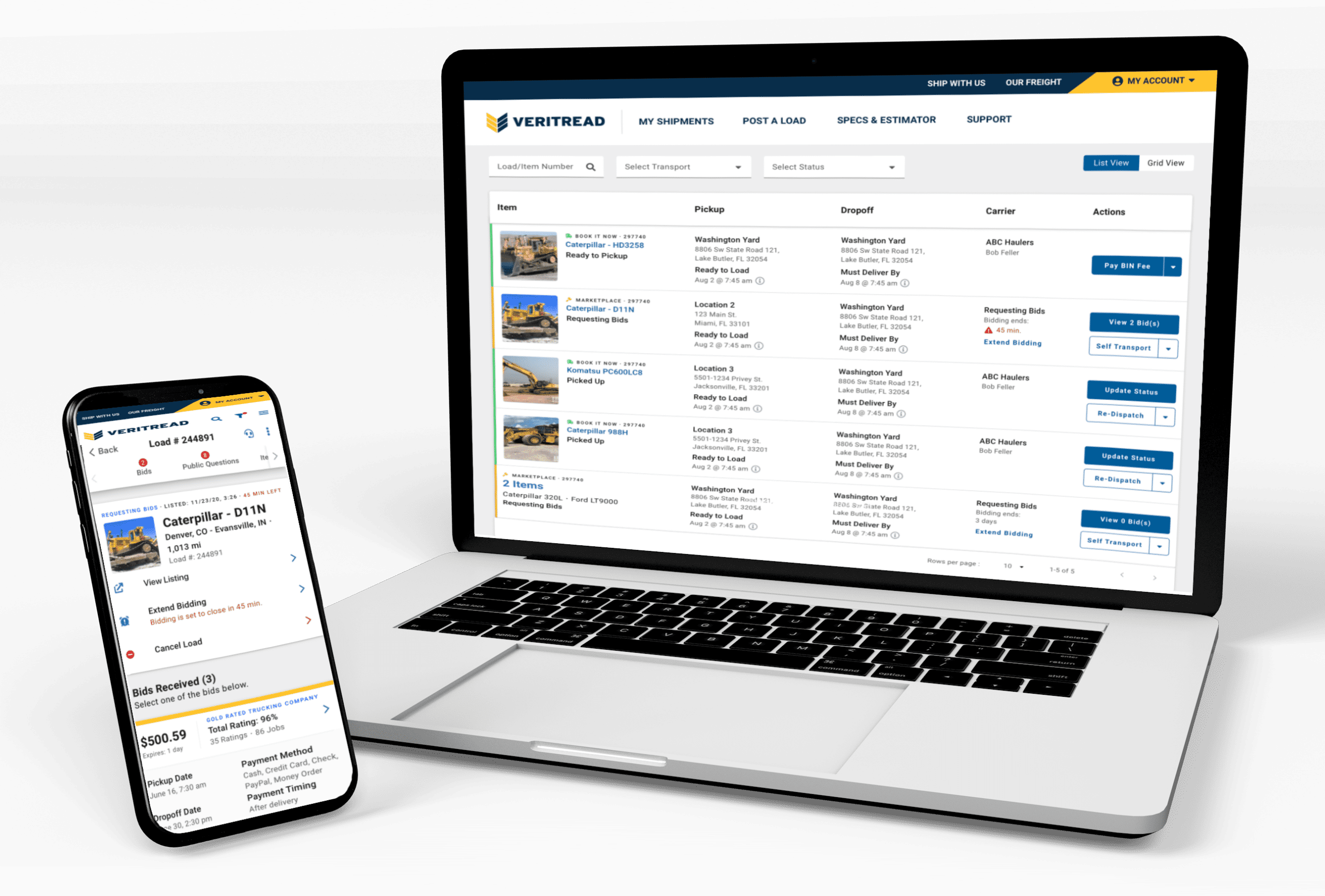 VeriTread's Bidding Engine
After your customers make a purchase, getting multiple transportation bids can be a real hassle. It requires countless phone calls and emails, and the same information has to be repeated many times over.
VeriTread saves your customers time and money by making it easy for them to shop their freight among thousands of highly qualified transportation companies. Our Bid Manager makes quick work of reviewing multiple bids, asking questions, and reviewing payment terms. It's safe, secure, and effective.
Learn more about VeriTread's Bidding Engine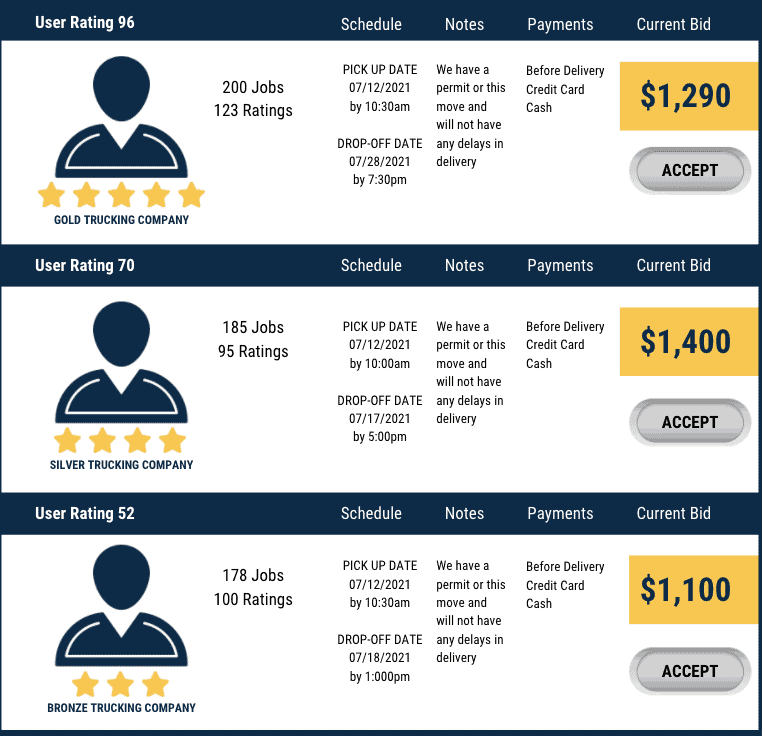 VeriTread's Rating and Feedback
When hiring a transportation company it can be hard to know who you can trust. VeriTread provides the industry's most detailed and accurate rating and feedback system. We meticulously catalog every vendor, showing never before seen details like real time insurance monitoring, industry referrals, and customer reviews. This ensures fair and straightforward dealings and the highest level of accountability in the industry.
Learn more about VeriTread's Rating System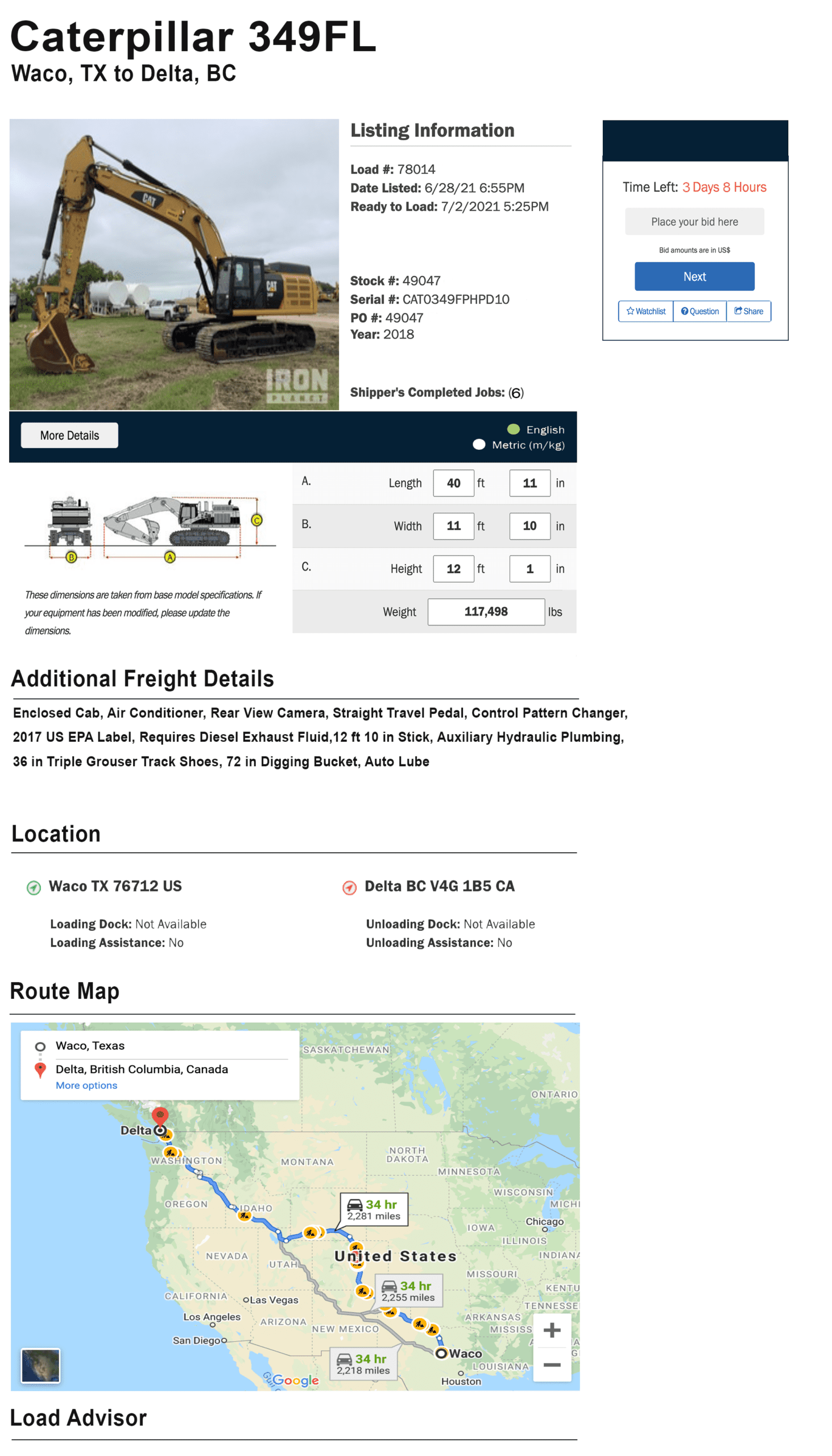 Standardized Workflow and SOX Compliance
With over a decade of hands-on experience behind us, VeriTread has developed a seamless, standardized workflow that has been missing inside the used equipment industry. Our documentation sets clear expectations and assigns responsibility in a way that minimizes finger-pointing and other unexpected surprises. With a full integration, VeriTread can even automate your transportation release process.
Our ability to generate and deliver legal Bills of Lading(s) on every VeriTread managed load is a critical component of our affiliate program. This satisfies a mandatory SOX requirement by validating the appropriate level of sales tax that is charged.
Learn more about VeriTread's Process Management
---
Earn extra revenue and provide your customers with the industry's most advanced transportation solution.