Step Deck Trailer Transport
We work with thousands of vetted and certified carriers that specialize in heavy haul transport.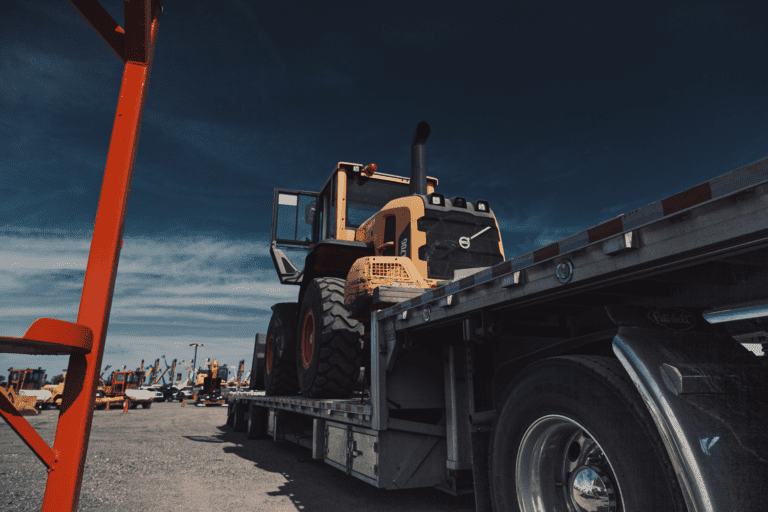 A step deck trailer is used when transporting cargo that exceeds the legal height limit. This type of commercial trailer allows drivers and operators to avoid obtaining permits for their vehicles. Step deck trailers work well for transporting agricultural machinery, construction equipment, building materials, large vehicles, and other loads that wouldn't be suitable for a traditional flatbed trailer.
Step deck trailers look very similar to flatbeds, but they have two levels. The front level is designed to clear the rear of the tractor at its connection point, while the rear level is lower and allows you to haul taller freight than a traditional flatbed. Step decks can haul the same commodities as the flatbeds but with fewer vertical height restrictions since the main deck is lower to the ground. Their lower main deck allows for freight up to 11 feet tall, which is why we often see larger machinery and construction equipment transported on these types of trailers. Many step deck trailers also have ramp capabilities, making it easier to load and unload equipment. Their lower height allows forklifts to easily access cargo since they're closer to the ground.
Step deck trailer haulage can be used to transport large equipment of a variety of shapes and sizes with ease. Some of the most significant advantages of step deck trailers include, but are not limited to:
• Easier to load via forklift
• Can transports taller loads without requiring additional permits
• Suitable for towing a wide variety of equipment
• Goods can be stacked on the lower level to transport more at a time
Let VeriTread Locate A Step Deck Transport Company for You
We work with thousands of vetted and certified carriers that specialize in Step Deck transport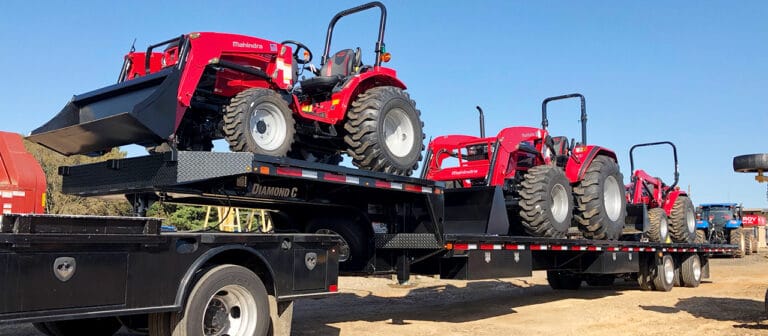 When shipping heavy equipment, it can be difficult and time-consuming to find the right truck that handles your step deck load. Luckily, VeriTread is here for you! Our service connects shippers with qualified transport companies around the country who have extensive experience in step deck transport along with other specialized and oversize loads.
VeriTread is your total solution to have your step deck load delivered to any destination in North America. Our versatile platform gives you everything you need to quickly receive trusted quotes, manage your own shipment, or connect you with our full service brokerage team. We supply everything for a stress-free experience, including built-in equipment transport dimensions, expert advice, and cost-saving tips. We provide more detail in fewer steps, leading to better rates, less questions, and a more accountable transportation experience. It's not just easier, it's better and more complete.