Trailer Transport for Heavy Equipment
Tips, Tricks, and Things You Should Know.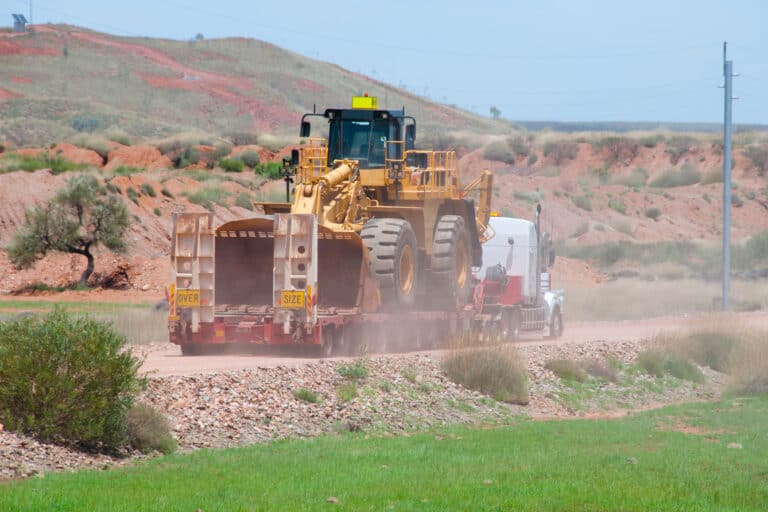 Transporting heavy equipment can be tricky, but there are trailers that have been designed specifically for each unique task. Depending on where you plan to take your machinery and how much it weighs, certain trailers with certain features will suit your needs more adequately than others. Depending on the size of your equipment, you'll need a trailer that's capable of safely hauling it, whether along a fast-moving highway or through tight city streets without risking damage! Your heavy machinery needs a trailer that is accessible for loading. It also needs wheels and axles properly positioned to balance the weight of your oversize load. VeriTread can locate the best transport providers for your machinery, no matter the load size or trailer type. Equipment Transport is all we do at VeriTread. We can accommodate types of equipment - large, medium, or compact - and ensure your investment makes it's next destination on time and safely.
Which Trailer is Best For Moving My Equipment?
The best trailer for equipment shipping is based on the size of your gear. Generally most equipment loads can be transported by four trailer types:
Hot Shot Trailers
Hot Shot trailers are useful, flexible, and suitable for moving equipment and machinery of all sorts. Unlike larger trailers, hotshot trailers can be used even with a pick-up truck, if the load is light enough and the truck has enough torque. Hotshot trailers are useful if you're buying or selling goods and just need a simple transport. If you're moving smaller equipment, consider something like the hot shot trailer. It's quick to load and unload with its ramp design that can be up or down for loading purposes. General hotshot characteristics are:
Pick-up trucks with 20'-40' trailers that can carry up to 18,000lbs of material
Used for hauling smaller/partial loads
Often used to deliver freight to the hard-to-access areas/job site (in the mountains; sharp turns that won't allow for a regular truck to pass, etc.)
Typically look like flatbeds/step deck
Flatbed Trailers
The flatbed trailer is a type of open deck equipment with no sides and no roof, mainly used for transporting industrial commodities. The flatbed trailer is very versatile, making them a common asset for carriers. It is a basic form trailer, with no sides or roof, providing quick and easy loading and unloading. Common uses include heavy loads that are not perishable, delicate, or vulnerable to precipitation – since there is no cover to protect the freight. Open deck equipment is the most flexible with loading/unloading. Most commonly used for moving industrial commodities (e.g. steel coils, plates, etc.). In practice, 'flatbed' is often used as a general term for a few different types of open deck equipment. The draw back of flatbed is the need for loading assistance such as a forklift or dock and limited height restrictions due to the having a higher decks. General flatbed characteristics are:
Usually, a flatbed trailer is 48-53 ft in length
Can be loaded from any direction (overhead crane, forklift side, forklift rear)
The standard dock height is 4 ft. off the ground
Loads often require tarps
Landoll Trailers
Landoll trailers are used to transport equipment and cargo for a variety of different industries, including ranging from 5 to 60-ton capacity. The Landoll trailer is a trademarked name, created in 1969 by company founder Don Landoll to solve a transport problem for one of his customers. Landoll trailers are custom-fabricated to meet different shipping needs. The basic chassis is the same; however, these trailers are customized to safely ship many different types of cargo.
Step Deck Trailers
Step Deck Trailers look very similar to flatbeds, but they have two levels. The front level is designed to clear the rear of the tractor at its connection point, while the rear level is lower and allows you to haul taller freight than a traditional flatbed. Step decks can haul the same commodities as the flatbeds but with fewer vertical height restrictions since the main deck is lower to the ground.  Many step deck trailers also have ramp capabilities, making it easier to load and unload equipment. Their lower height allows forklifts to easily access cargo since they're closer to the ground.  General step deck characteristics are:
The main (bottom) deck is usually 2.5-3 feet off the ground (vs standard 4ft on a flatbed)
The 'step', or top deck, is usually 4ft off the ground
The usual length is 53ft
Can only be loaded/unloaded from the top or side
Load levelers can be used to even out the lower deck with the top
Certain loads can't be loaded onto step-decks even with load levelers
Lowboy Trailers
Lowboy trailers are the workhorses of the heavy equipment shipping industry. They're useful for moving equipment, machinery, and cargo for a variety of industries. These are almost ubiquitous in farming, mining, construction, and goods transport around the globe, and as such, are known as a double drop, low loader, low-bed, or a float depending on what part of the world you are in. They're all referred to as a semi-trailer with a drop deck. It offers the ability to carry legal loads up to 12 ft tall, which other trailers cannot.
Let VeriTread Locate A Heavy Haul Transport Company for You
We work with thousands of vetted and certified carriers that specialize in construction transport.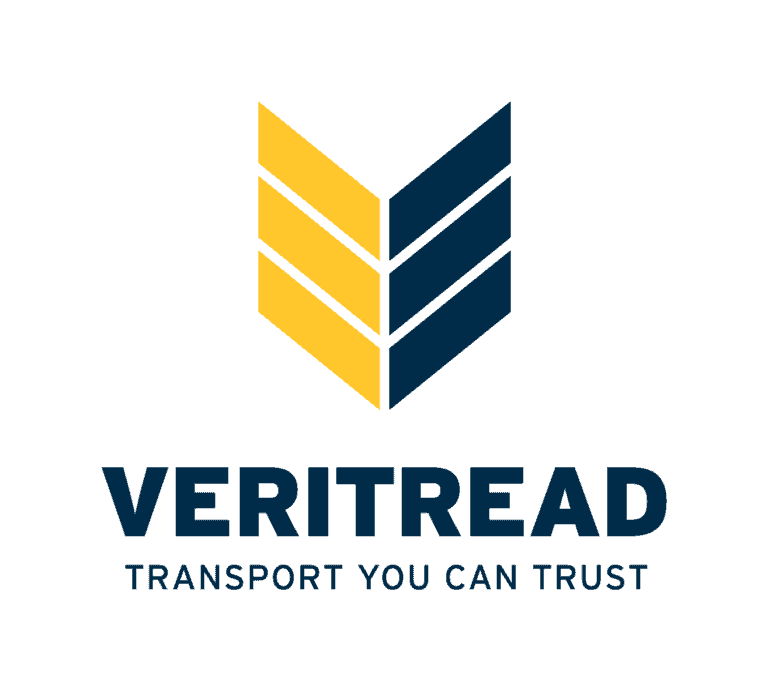 We work with thousands of vetted and certified carriers that specialize in heavy haul transport.
When shipping heavy equipment, it can be difficult and time-consuming to find the right transport provider to handle your load. Luckily, VeriTread is here for you! Our service connects shippers with qualified transport companies around the country who have extensive experience in transporting heavy haul freight along with other heavy machinery and oversize loads.
VeriTread is your total solution to have your freight delivered to any destination in North America. Our versatile platform gives you everything you need to quickly receive trusted quotes, manage your own shipment, or connect you with our full service brokerage team. We supply everything for a stress-free experience, including built-in equipment transport dimensions, expert advice, and cost-saving tips. We provide more detail in fewer steps, leading to better rates, less questions, and a more accountable transportation experience. It's not just easier, it's better and more complete.