Heavy Haul Transport
Tips, Tricks, and Things You Need To Know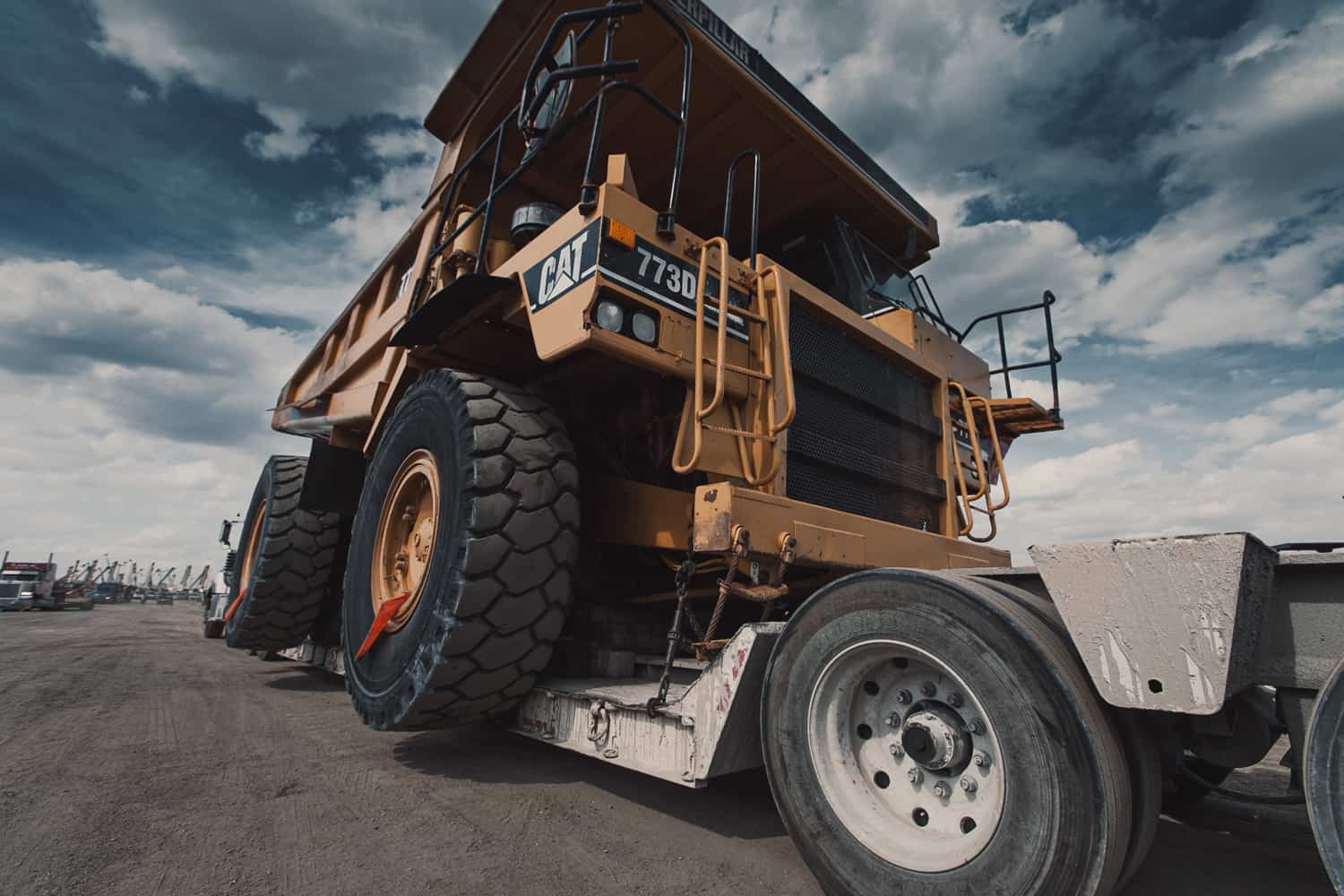 What is heavy haul trucking?
Heavy haul transport includes anything beyond conventional dimensions, including heavy equipment, wide loads, and oversized freight. As the name implies, high, wide, and heavy are generally classified as heavy haul
There are many hurdles in transporting overweight and oversized loads. It requires knowledgeable, licensed, and highly qualified transport companies to address your load's unique challenges and remain within the legal limits of U.S. and Canadian highway networks. Heavy haul transport can involve special routing, negotiating power lines, and other obstacles, along with compliance with local and state regulations. Heavy hauling drivers need to be skilled in operating the trucks and trailers that transport large loads and dealing with the detailed planning and permit process involved in the specialized shipping industry.
One of the key skills to being a heavy-haul operator is understanding and working with different state, municipal, and county authorities and getting the right movement permits. Every state requires a permit to move heavy loads. State permits generally reflect local terrain, population density, environment, and laws. Permits are usually issued within three to five days after you apply and are generally issued on a one-off basis for a specific load and journey at a specific time.
They can include restrictions on movement times, routing, and supporting equipment. In some states, weekend or holiday movement is prohibited. Northern states may have limitations and regulations around winter travel. To get a permit, you need to submit a movement plan, the details of the cargo, and time estimates. Always keep all your permit documentation on hand and available to show to authorities on request. Most shipping permits for heavy jobs include one or more of these safety components:
Guide/Escort vehicles: Wide-loads, in particular, are usually accompanied by a pilot vehicle, AKA, an escort, or guide car. These vehicles are clearly identified and help manage traffic surrounding wide loads, particularly in populated areas and highway
Safety Flags: Vivid orange or red flags at the four corners of the load are required for oversize loads and help mark the vehicle's extremities while it's moving.
Lights: Flashing yellow or rotating yellow lights signal to other drivers that a load is oversize or overweight and might be traveling at a slower pace than surrounding traffic.
Banners: Most states require large "Oversized Load" or "Wide Load" banners at the rig's front and rear to help identify a heavy load to other road users.
Heavy haul operators can transport anything from heavy-duty mining or construction equipment to aircraft and large infrastructure parts. Heavy loads often require specialized trailers and vehicles for transport, and there are different kinds. Some look like a conventional tractor-trailer with a removable gooseneck (aka RGN trailer). Others come in multiple sections, with driven pusher wheels at the very rear, or in different sections of articulated trailers.
Axle Restrictions Broken Down
Whether your heavy haul trucking trailer is a flat deck, step-deck, lowboy or RGN, the axles are what determine your legal load capacity. Federal law has weight limits for oversize loads based on the type and number of axles. Adding axles lets you haul more weight, which is why heavy-hauling equipment comes in 5, 6, 7, 9, 10, 13, and 20-axle options. Where an axle is located, how many of them are near each other, and their role all affects the weight they are legally allowed to support. Per-axle weight limits for each type of axle are:
Steer axles: Weight limit 12,000 pounds
The first axles on the truck and on some articulated trailers are the steer axles. They cannot carry more than 12,000 lbs.
Single axles: Weight limit 20,000 pounds
Any time a trailer has a lone axle at the front or rear, that single axle can only support 20,000 lbs. under federal law. On trucks with multiple axles, if the axles are spread more than 10 feet apart, they are considered single axles and are legally rated for 20,000 lbs.
Drive axles: Weight limit 34,000 pounds
The drive axles, often on the tractor but occasionally fitted to the rear of heavy-duty trailer setups, can support 34,000 lbs., as long as they are in a tandem setup (two axles no more than five feet apart).
Tandem axles: Weight limit 34,000 pounds
Tandem axles are when two sets of wheels are positioned close together (within five feet of each other). When we talk about tandem axles, we are usually referring to the axles in the rear of the trailer, although on a step or a double-step, you might see tandem axles close to the lip of the step. They can support no more than 34,000 lbs. under federal law.
Heavy Haul Trailer Types
One Size Doesn't Fit All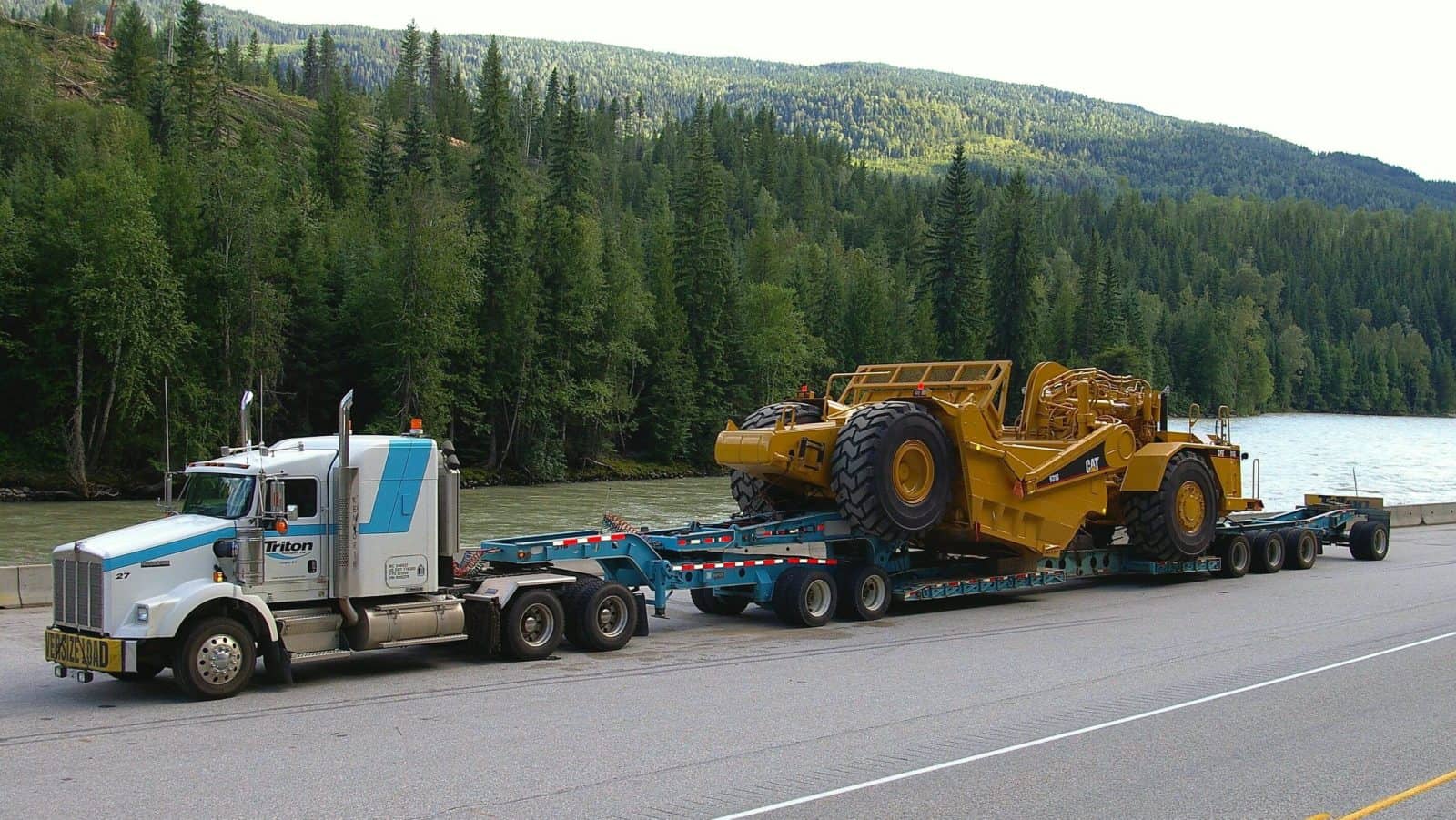 Superloads
State approval for superload transport is a crucial consideration when hauling an excessive load, and the process may involve multiple components. Depending on the planned route, route and engineering surveys may need to be done, and a bridge analysis might also be required. In some cases, you may even discover that utility companies need to be notified and will be involved in the process too. Superloads can be classified as such based on any number of the following criteria:
• Exceeding oversized length
• Exceeding oversized height
• Exceeding oversized width
• Exceeding oversized weight
Trailer Types
Heavy hauling machines carry large loads to various destinations. They typically consist of a heavy tractor unit with a multi-axled trailer. Heavy haulers are split into axle categories—specifically, 5, 6, 7, 8, 10, 13, and 19. The higher the axle, the more loads the truck can transport.
Flatbed Trailer
Due to their versatility, flatbed trailers are some of the most common types of trailers used today. You can store loads on several surfaces, such as the open, flat tip, sides, and rear. These trailers have a maximum freight weight of 48,000 lbs. and measure anywhere from 48 to 53 feet in length. Although spread axle trailers are designed the same as flatbed trailers, their single axles are spread more widely apart.
Lowboy Trailer
A lowboy trailer has two drops in the height deck: one after the gooseneck and another right before the wheels. This allows the deck to hang lower to the ground than other trailers. Unlike other trailers, lowboys can carry loads up to 12 feet tall and handle large equipment, such as bulldozers or industrial equipment. A 2-axle lowboy trailer can transport up to approximately 40,000 pounds, but can haul up to 80,000 pounds with extra axles.
Step-Deck Trailer
These commonly-used trailers are a type of flatbed trailer with two levels: a bottom and a top deck. Step-decks fit heavy equipment, such as a bulldozer or crane, that wouldn't fit a standard flatbed trailer. These trailers have built-in ramps for easy loading versatility, and they can hold a maximum weight of 48,000 pounds.
Removable Gooseneck Trailers (RGNs)
RGNs are optimal for carrying tall and long freight. The front is detachable, and the bottom can lower to create a ramp. RGNs can carry 42,000 pounds, but stretch RGNs may handle more weight (up to 150,000 lbs.).
Roll Off
Roll-off trailers are designed to carry wheeled open top containers that can be rolled off the trailer along tracks fitted on the chassis. There are three types: standard, heavy duty and ultra heavy duty. If your load is light like household goods or if its manual loading with walk-in trailers then we would recommend using a standard one. Heavy loads need more support so going up 2 levels might work better depending on what type of material needs moving.
Axle Trailers (Landolls)
Many transport providers have found sliding axles trailers (aka landoll or traveling axle trailers) provide the ideal combination of features to increase safety and versatility. Sliding axles typically come in two varieties: one designed specifically to handle larger machinery (making it good for those carrying excavator blades) need to pay close attention to the manufacturer's 10-ft. capacity rating. Those wanting to haul mixed loads of small and mid-sized construction machines, such as skid steers or lifts, should carefully consider the overall capacity. This number tells you how many pieces of equipment, such as mini-excavators or concrete road dividers, you can safely transport on the trailer deck.
Let VeriTread Locate A Heavy Haul Trailer Transport Company for You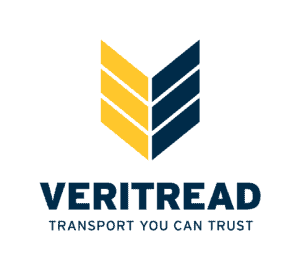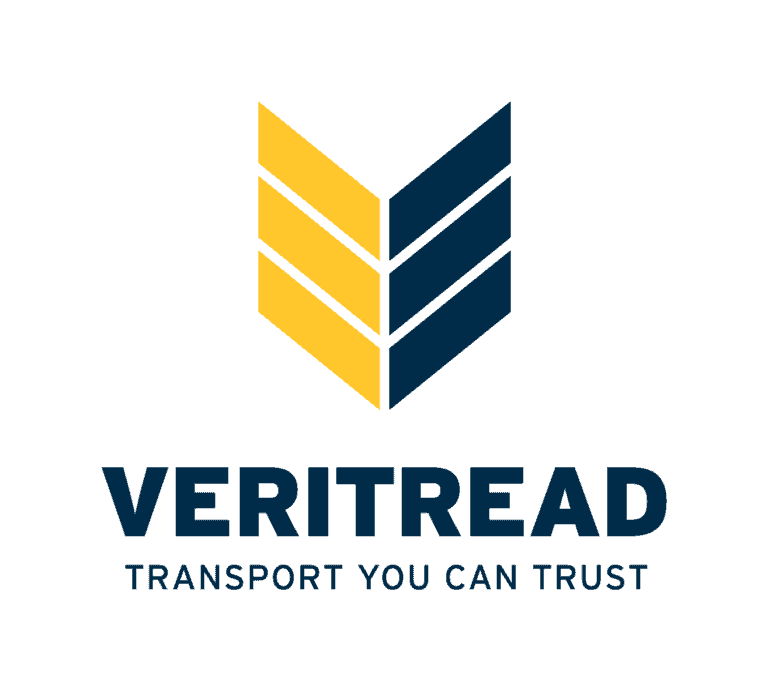 We work with thousands of vetted and certified carriers that specialize in partial heavy haul transport.
When shipping heavy equipment, it can be difficult and time-consuming to find the right transport provider to handle your load. Luckily, VeriTread is here for you! Our service connects shippers with qualified transport companies around the country who have extensive experience in transporting heavy haul freight along with other heavy machinery and oversize loads.
VeriTread is your total solution to have your freight delivered to any destination in North America. Our versatile platform gives you everything you need to quickly receive trusted quotes, manage your own shipment, or connect you with our full service brokerage team. We supply everything for a stress-free experience, including built-in equipment transport dimensions, expert advice, and cost-saving tips. We provide more detail in fewer steps, leading to better rates, less questions, and a more accountable transportation experience. It's not just easier, it's better and more complete.