What is Wide Load Shipping?
Tips, Tricks, and Things You Should Know.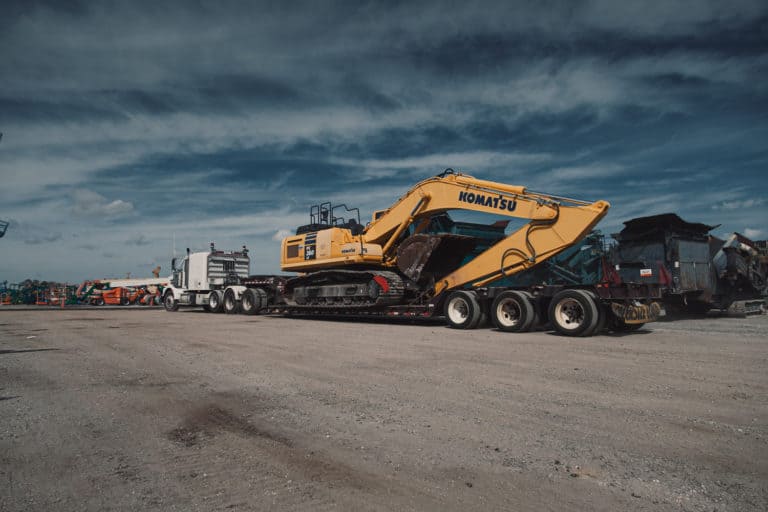 If your load meets all weight limits, but not width limits, it is considered a wide load. An oversize or overweight load is any freight or cargo that exceeds the maximum legal width, height, and length. If your shipment is over on either measurement it is considered oversize. The freight content can be anything from a large excavator to industrial machinery for a large manufacturing plant. These examples of wide loads require special state permits because they pose a danger to the driver or others on the road and special precautions need to be taken for the safety and protection of national infrastructure.
Wide load and oversize load regulations vary from state to state, make it confusing to navigate compliance. The preparation required to haul these loads can often be more work than the haul itself. Establishing the exact route is a must and will allow you to identify which cities, counties, and states you'll be traveling through so that you know exactly which regulations you need to adhere to. These regulations may include obtaining the permits, using escorts or pilot cars, and following additional safety precautions. While regulations vary from state to state, there are some typical guidelines that you can expect to meet across the United States:
• Most states will only allow oversized loads to be transported within half an hour of dawn and dusk, only on weekdays, and exempting transport on holidays.
• The width of a standard highway lane is 12 feet
• Loads a considered oversize when they exceeding 8.5 feet. These loads require a state permit
• Maximum height limit is 12.5 to 14.5 feet
• Loads exceeding 12 feet wide may require pilot or escort vehicles
• Loads over 16 feet wide are considered super loads and may require road closures in addition to an escort vehicle or police attendant.
• There are no federal permits issued for oversize or overweight vehicles, as each state is responsible for issuing permits based on their unique regulations. However, there are federal regulations for size and weight that need to be checked prior to hauling to ensure that further accommodations or changes to the load aren't needed.
Federal weight compliance needs to be considered, even if the width, height, or length of the load doesn't exceed state regulations. Drivers and operators should familiarize themselves with the route they will travel so they know whether or not there are bridges, which can affect the structure of your trailer load. The bridge weight formula is calculated with the following equation:
W=500(LN/N-1 + 12N + 36)
W = overall gross weight on any group of two or more consecutive axles to the nearest 500 pounds
L = distance in feet between the extreme of any group of two or more consecutive axles
N = number of axles in the group under consideration
When do Wide Loads and Oversize Loads Require Pilot Vehicles?
Depending on your load size and route details, civilian or police escorts may be required. If your shipment exceeds a 12′ width you may need one to two pilot vehicles. These vehicles will be able to warn you of any accidents, construction zones, bridges, low wires, or other upcoming hazards.
How Many Safety Flags, Oversize Load Signs, and Wide Load Banners Do You Need?
Again, this all depends on the size of your shipment. Generally, you need red safety flags on all four corners of your tractor trailer and amber warning lights up top to meet visibility requirements. Also, you will most likely need oversize load signs or wide load banners in both the front and rear of your vehicle. If you have pilot vehicles with you, they may also need flags and lights. Keep in mind that many states restrict or prohibit oversize loads during the holidays and over weekends.
Oversize Load Permits Are Granted if Load Meets Nondivisible Exception
Flatbed drivers will not be granted permits for any cargo that is reasonably divisible. Nondivisible loads are defined by the FHWA as any load or vehicle exceeding applicable length or weight limits which, if separated into smaller loads or vehicles, would:
• Compromise the intended use of the vehicle, i.e., make it unable to perform the function for which it was designed
• Destroy the value of the cargo or vehicle.
• Require more than 8 work hours to dismantle using appropriate equipment. The applicant for a nondivisible cargo permit has the burden of proof as to the number of work-hours required to dismantle the cargo.
• This makes sense. Large pieces of machinery cannot be trivially disassembled, nor can the structural integrity of a frame be maintained if it is cut in half only for transport. Yet if you need to transport 100,000 lbs of oil pipe and you are on a tight schedule – you likely can easily ship 80,000 lbs and 20,000 lbs without requiring a permit.
As always, limitations are determined by states and some states will allow oversized shipment permits for nondivisible loads, although the vast majority do not.
  Let VeriTread Locate A Wide Load Transport Company for You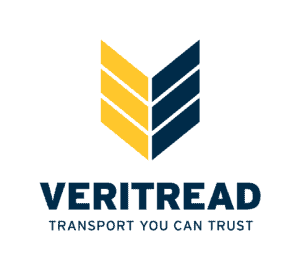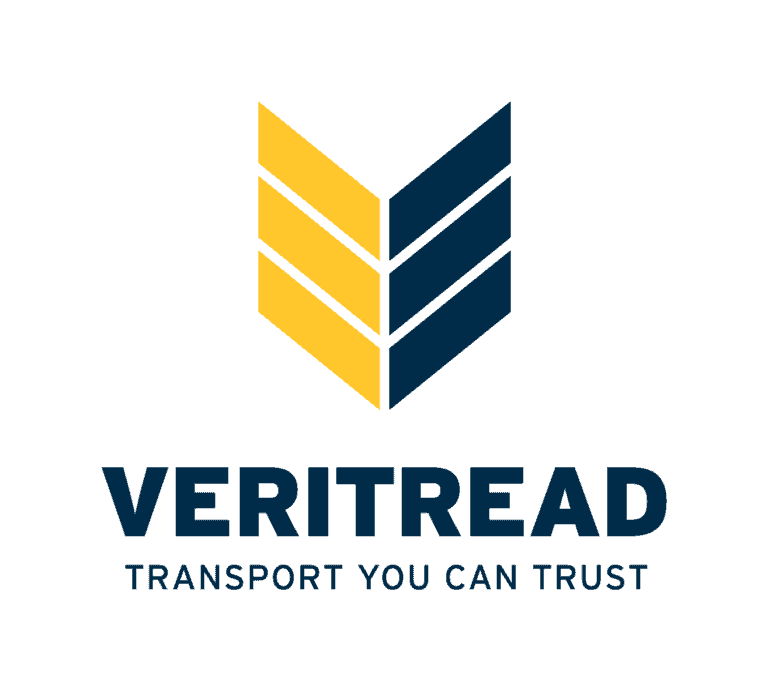 We work with thousands of vetted and certified carriers that specialize in wide load transport.
When shipping heavy equipment, it can be difficult and time-consuming to find the right transport provider to handle your load. Luckily, VeriTread is here for you! Our service connects shippers with qualified wide load transport companies around the country who have extensive experience in transporting heavy haul freight along with other heavy machinery and oversize loads.
VeriTread is your total solution to have your freight delivered to any destination in North America. Our versatile platform gives you everything you need to quickly receive trusted quotes, manage your own shipment, or connect you with our full service brokerage team. We supply everything for a stress-free experience, including built-in equipment transport dimensions, expert advice, and cost-saving tips. We provide more detail in fewer steps, leading to better rates, less questions, and a more accountable transportation experience. It's not just easier, it's better and more complete.