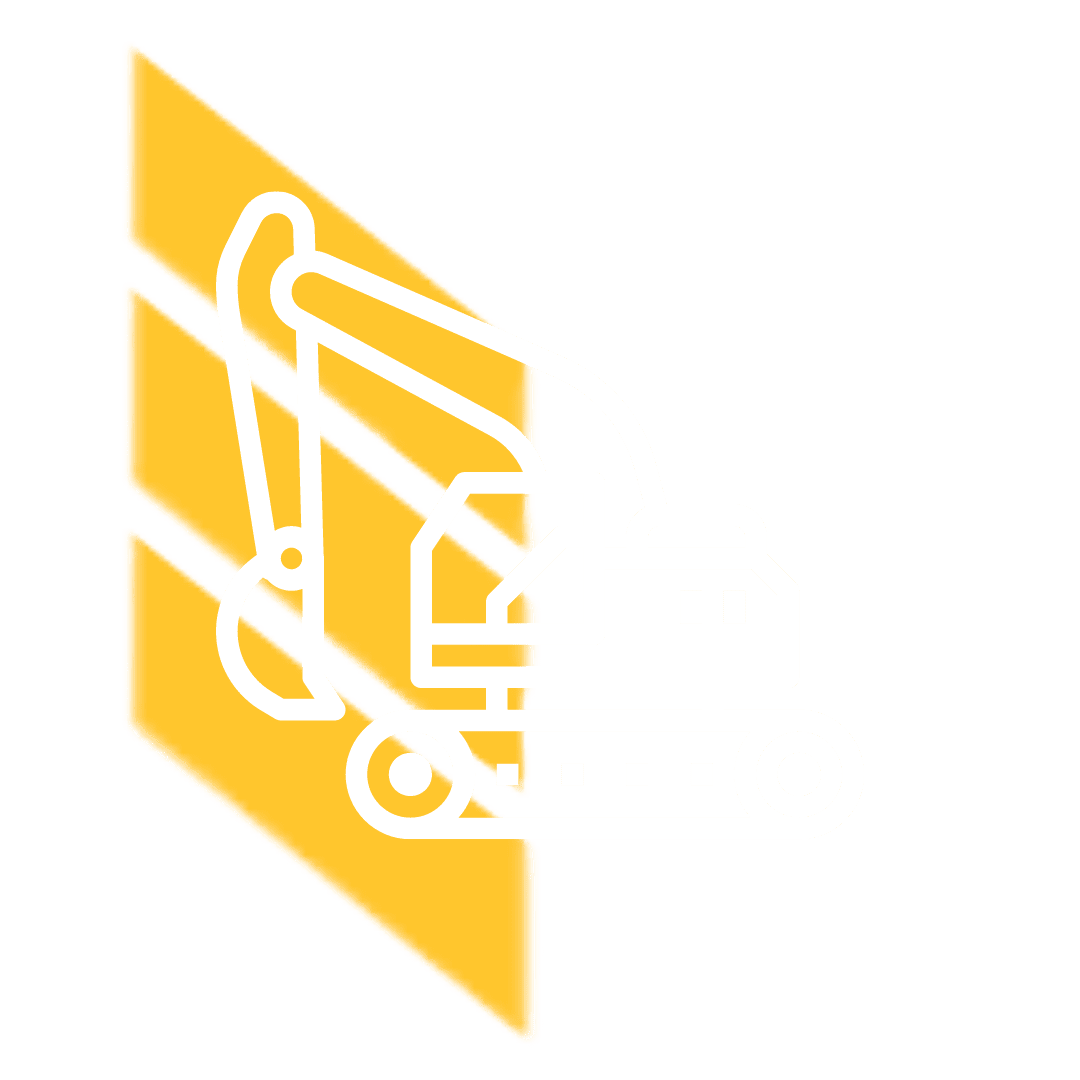 ---
Tell us about your freight. Provide details about what you need shipped, where it is and where it is going.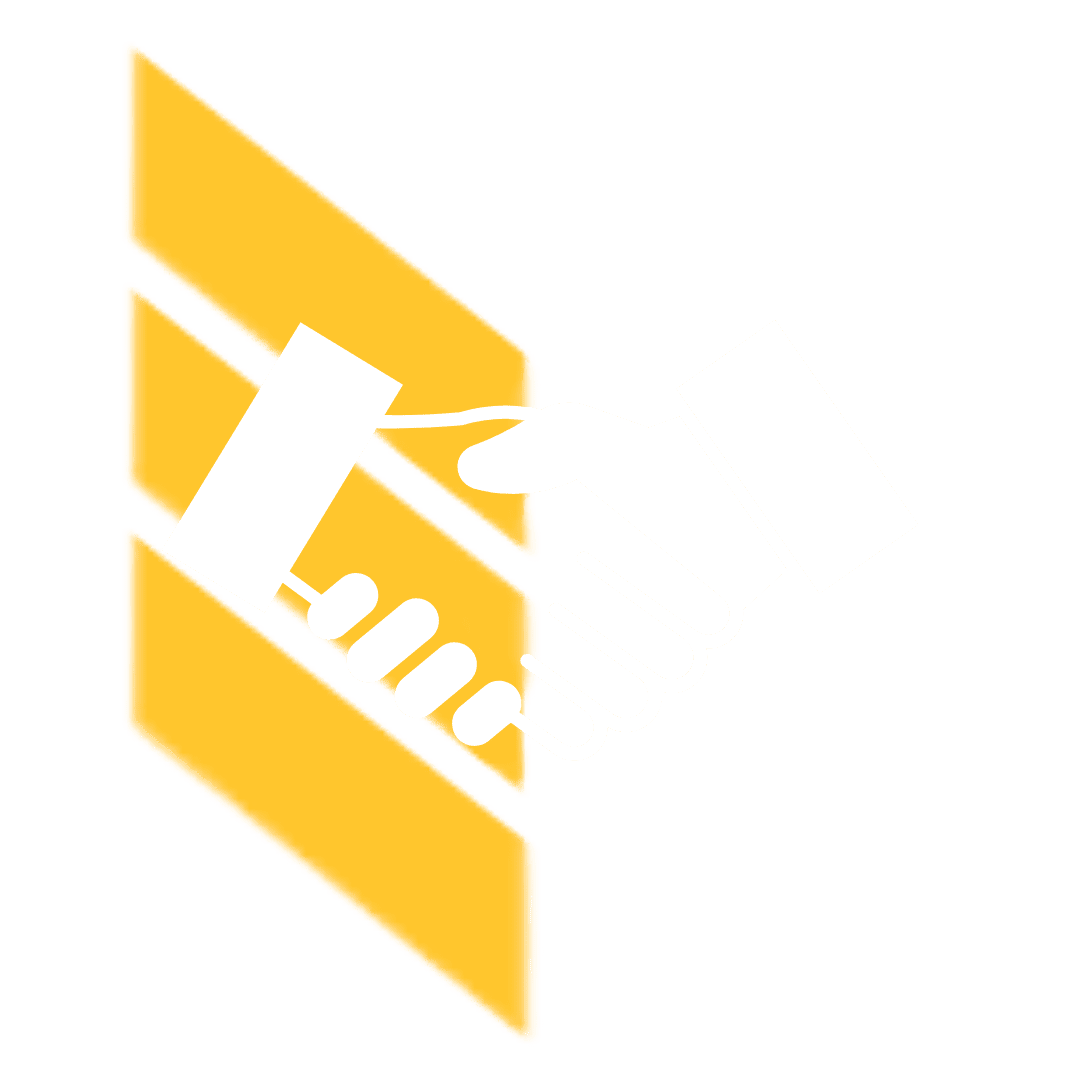 ---
Get Bids from Vetted Carriers and decide a transport provider for yourself, or book instantly and we'll match you with a qualified transport company.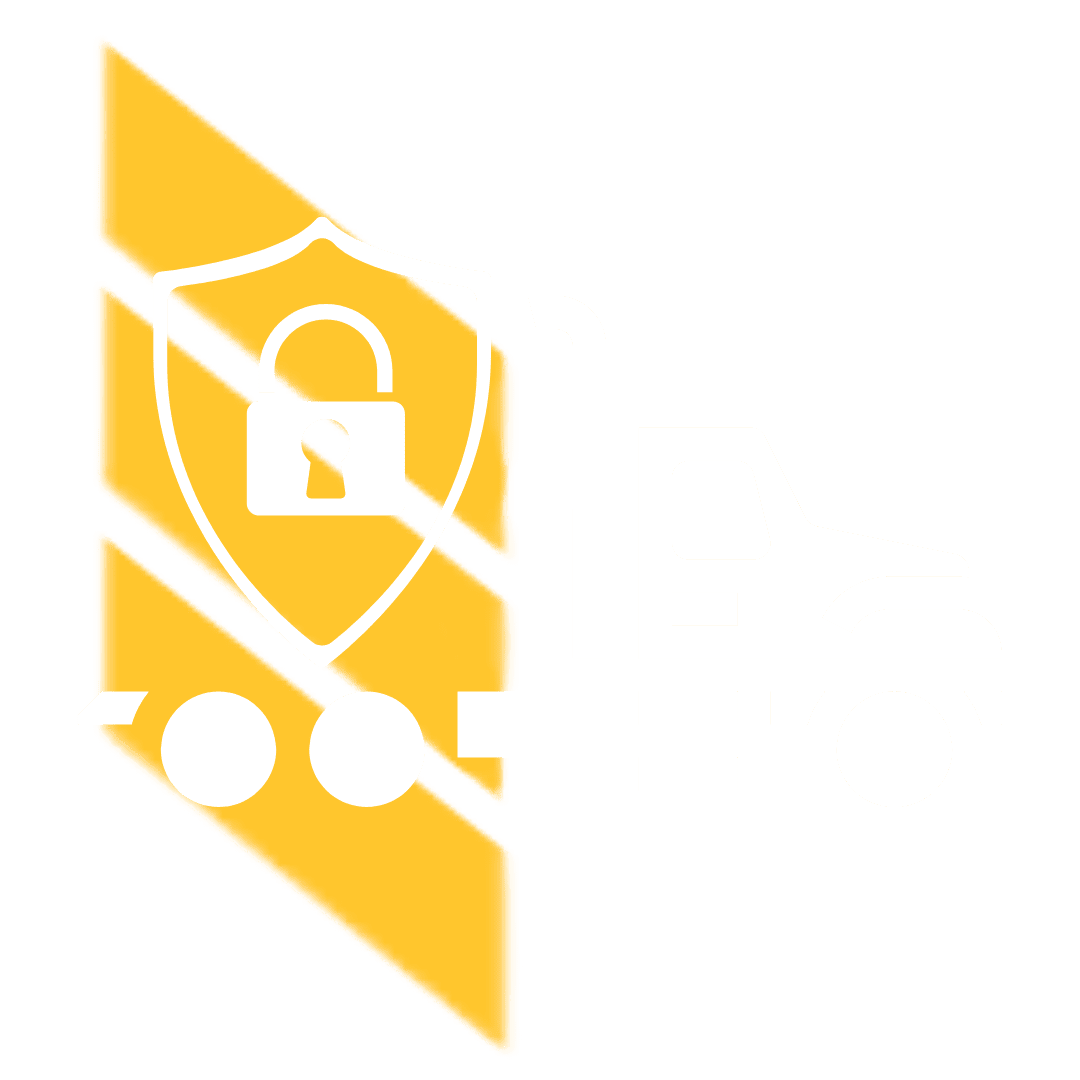 ---
We've partnered with experienced and insured transporters so you know your equipment is in good hands.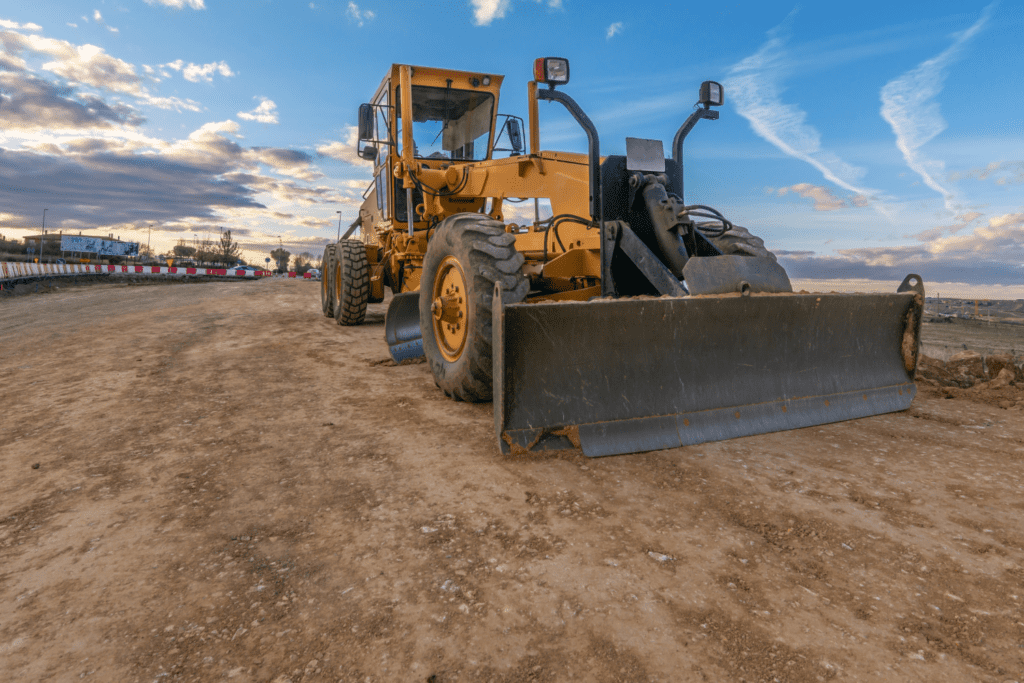 A motor grader is a form of heavy equipment with a long blade used to create a flat surface during grading. Typical graders have three axles, with the steering wheels in front, followed by the grading blade, then a cab and engine atop tandem rear axles. Some graders also have front wheel drive for improved performance. Some graders have optional rear attachments, such as a ripper, scarifier, or compactor. A blade forward of the front axle may also be added. For snowplowing and some dirt grading operations, a main blade extension can also be mounted. Certain graders can operate multiple attachments, or be designed for specialized tasks like underground mining.
Graders are commonly used in the construction and maintenance of dirt roads and gravel roads. In constructing paved roads, they prepare a wide flat base course for the final road surface. Graders are also used to set native soil or gravel foundation pads to finish grades before the construction of large buildings. Graders can produce canted surfaces for drainage or safety. In some locations, they are used to produce drainage ditches with shallow V-shaped cross-sections on either side of highways.
Steering is via a steering wheel or joystick controlling the angle of the front wheels, but many models also allow frame articulation between the front and rear axles, which allows a smaller turning radius in addition to allowing the operator to adjust the articulation angle to aid in the efficiency of moving material. Other implement functions are typically hydraulically powered and can be directly controlled by levers, or by joystick inputs or electronic switches controlling Electrohydraulic servo valves.
Preparing your Motor Grader for Transport
Tips, Tricks, and Things You Should Know.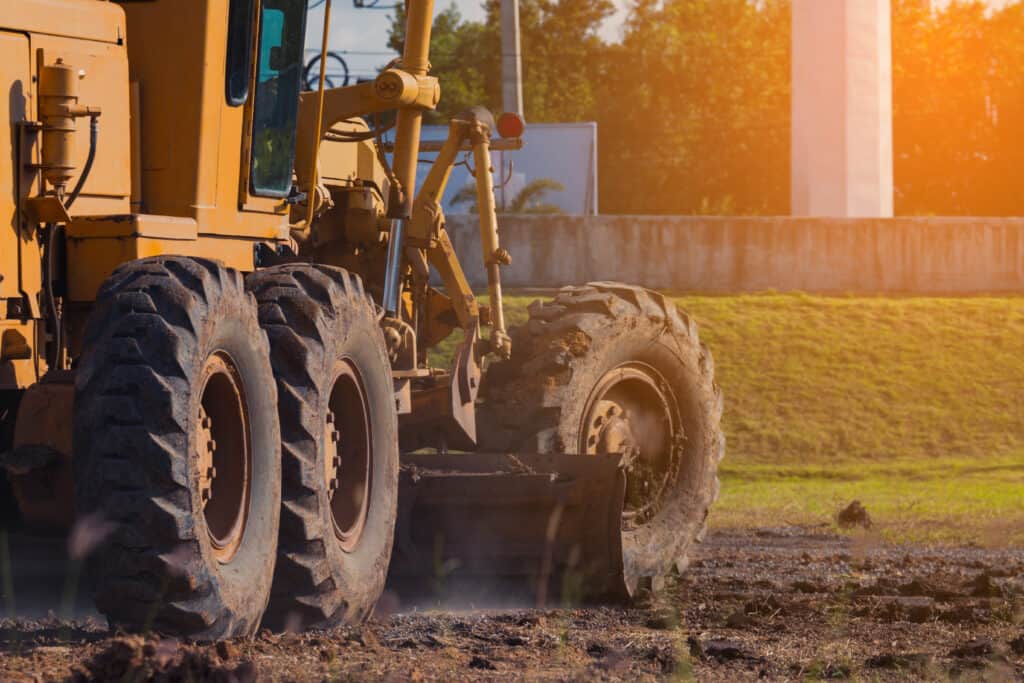 When loading a motor grader, the driver will most likely be using a ramp or dock if one is available and the type of trailer requires it. They should also chock your wheels and chain up to its designated hard points before driving away with it. VeriTread representatives as well as your hauler driver will be in contact throughout this process while they work together to resolve any issues that may come up during transport.
Motor graders are hauled on trailers that can be modified depending on the dimensions of different machines. A certain number of axles on the trailer may be needed to match local and state road regulations, so it's important to consider this when planning transport routes. Oversize loads might also require special permitting or pilot cars with height poles in order to navigate through tight spaces without clearance issues. Oversize loads are wider than 8.5 feet and require a permit, but they can also be restricted by the height of the machine's exhaust components. One way to reduce your oversize load is to disassemble the taller pieces of the machine if it makes economical sense to avoid added fees from escorts and permits. Every state is different, so please check with your state government or hire a professional hauler who can take care of these important details for you.
Let VeriTread Locate A Motor Grader Transport Company for You
We work with thousands of vetted and certified carriers that specialize in construction transport.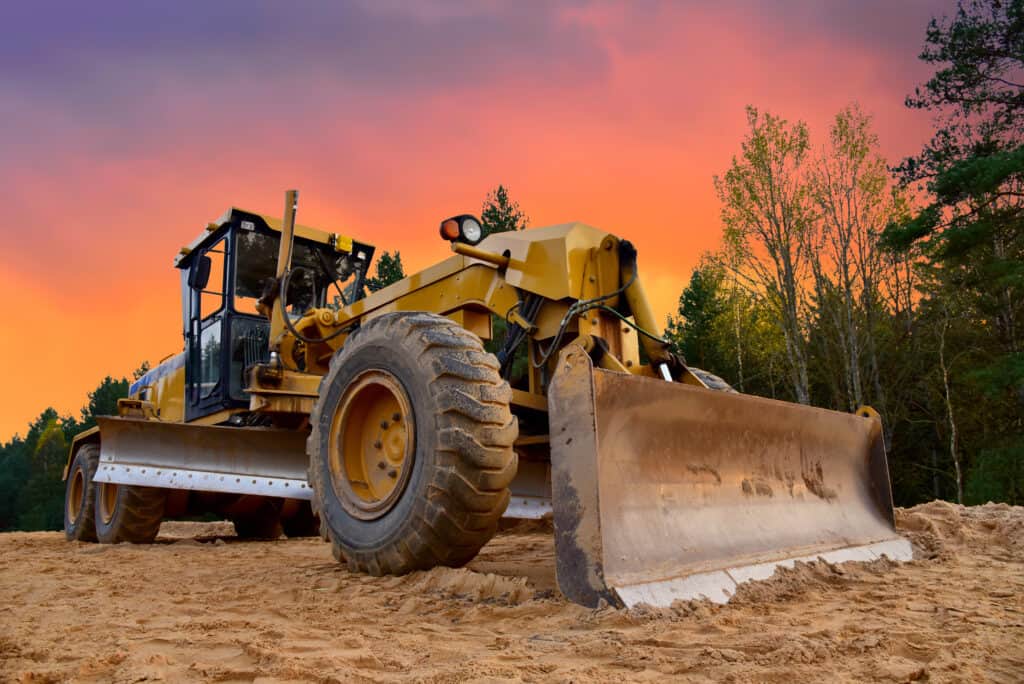 When shipping a motor grader, it can be difficult and time-consuming to find the right truck that handles your load. Luckily, VeriTread is here for you! Our service connects shippers with qualified transport companies around the country who have extensive experience in transporting motor graders along with other heavy machinery and oversize loads.
VeriTread is your total solution to have your motor grader delivered to any destination in North America. Our versatile platform gives you everything you need to quickly receive trusted quotes, manage your own shipment, or connect you with our full service brokerage team. We supply everything for a stress-free experience, including built-in equipment transport dimensions, expert advice, and cost-saving tips. We provide more detail in fewer steps, leading to better rates, less questions, and a more accountable transportation experience. It's not just easier, it's better and more complete.
Jay Needham
December 7, 2022.
Great communication with prompt service. Notifications all through the delivery process. Would definitely recommend. Moved a motor grader from Kansas City to El Paso TX.
Winston Templet
November 2, 2022.
Extremely fast service. Freight was picked up and delivered within 3 days. Very good communication the whole way. Driver was friendly and easy to work with. Mike Ciccarelli at the office was top notch and even touched base with me after it was delivered to verify that I was happy. Would highly recommend using them.
Alexandra Benigno
November 2, 2022.
Best company I've ever worked, I hope to always transport safely, whenever they need it. Thank you very much⭐️⭐️⭐️⭐️⭐️
Larra Feezer
October 28, 2022.
Very easy to work with, fast pay. We love to haul for VeriTread!
Jeremy Clark
October 27, 2022.
Very satisfied dealing with VeriTread and their customer on my load I hauled for them. No BS, no extra selling on this service, that service. Dispatchers were amazingly professional and curious. Didn't have to argue with them over a rate, payed me properly right off the bat and come to find out later they also offer a no-fee quick pay option which in a yr and a half only 1 other broker does that and as a Owner/Driver 1 man show, that makes a hige difference for me.
Lazy-Eye_Bear
October 14, 2022.
Great communication through the entire shipping process from pickup to delivery.
Kimberly Tracy
October 12, 2022.
Hello all, Im Kimberly with LakeCountry Construction in Skaneateles NY. I just want to let you all know that we did a hauling of equipment (first time) for this company last week and already have been notified that payment will be in our account tomorrow. Paperwork very easy to submit and LCC is very impressed with the quick turnaround time for payment!! The no fee quick pay is awesome!! We will be hauling for VeriTread LLC in the future!!
Transport Construction Equipment With VeriTread