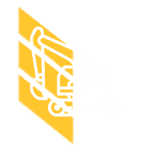 Tell us about your freight. Provide details about what you need shipped, where it is and where it is going.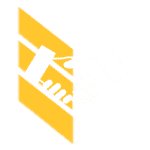 CONNECT WITH A CARRIER
Get Bids from Vetted Carriers and decide a transport provider for yourself, or book instantly and we'll match you with a qualified transport company.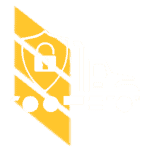 SIT BACK & RELAX
We've partnered with experienced and insured transporters so you know your equipment is in good hands.
Best Practices for Transporting Dozers
Tips, Tricks, and Things You Should Know.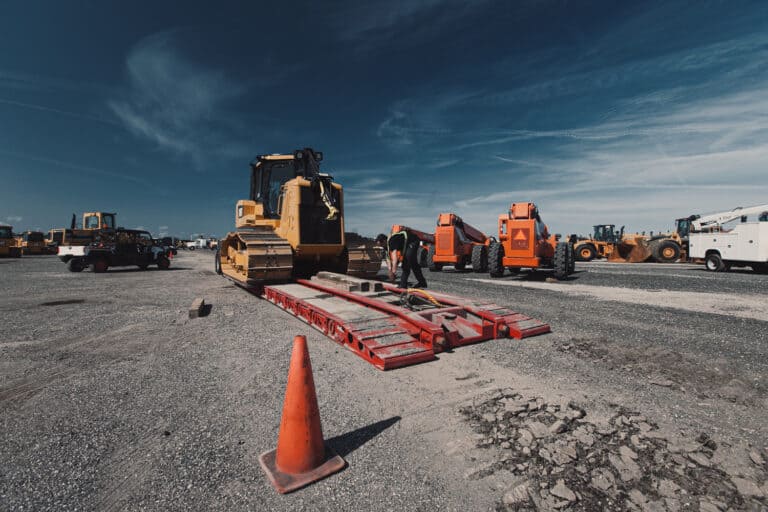 What is a bulldozer?
Bulldozers are large, heavy-duty tractors with metal blades used for pushing around piles of earth, rocks or any other material during excavation and construction projects.. They also have claw like devices known as rippers that pry up tightly compacted dirt, roots, or clay.  Dozers are usually mounted on tracks that give them excellent traction and mobility on rough terrain and steep slopes. When it comes to dozer transport, the dozer attachments and blades usually determine the method of transports. The main types of blades and attachments are:
S-Blade - Used for fine grading, an S-blade is smaller than other attachments. It might be able to travel along with your bulldozer.
SU-Blade - Used for pushing rocks, your SU-blade attachment also might be able to travel alongside your dozer.
U-Blade - Taller than an S-blade, your U-blade attachment might have to travel as a separate load on another trailer.
Ripper - A ripper blade is a claw-style device used to break rocky ground orsoil. Rippers must be detached from the dozer for transport.

Proper Truck & Trailer Configurations
Choosing the right truck and trailer combination is critical for a successful haul.  RGNs trailer are used for large dozers that weigh more than 30,000 pounds.  With numerous axle configurations, these trailers are designed with one thing in mind: safely transporting your heavy machinery from point A to B without incident. Smaller bulldozers usually fit on a step-deck trailers. In general, step deck trailers are less expensive to ship with than RGN's.
Why are accurate dozer dimensions important?
Dimensions are key when transporting your dozer. Dozers more than eight-feet wide usually require oversize permits.  Large bulldozer may challenge height limits. Measure from the top of the cab to the bottom of the treads. Most states allow around 13-feet of vertical clearance during transport. Other considerations for transporting your bulldozer include:
Loading Your Dozer
If your smaller dozer fits on a step-deck trailer, you'll need steel ramps or a dock for loading. Most drivers have ramps, but we always make sure. Bulldozers are usually loaded from the rear of the trailer. The largest part of the dozer should be loaded first, so the blade should be toward the rear if still attached to the dozer.
Shipping Your Blades
Some state regulations require you to disengage the bulldozer blade from the bulldozer while in transport. In other instances, your blade might be too large to travel aboard the same trailer as your bulldozer. Again, determining your exact blade dimensions is important.
Secure Your Machine
Remove any extraneous materials (think trash, dirt, rocks). Close & latch all windows, hatches, doors. Ensure there is nothing inside the cab that can move around and potentially damage controls. Depending on the travel distance, you may also want to disconnect the battery to make sure it doesn't lose its charge during transport.
Let VeriTread Locate A Dozer Transport Company for You
We work with thousands of vetted and certified carriers that specialize in construction transport.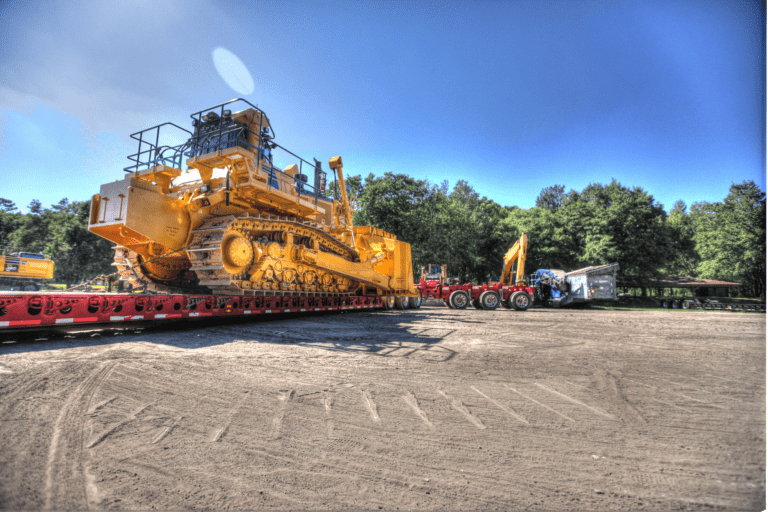 When shipping heavy equipment, it can be difficult and time-consuming to find the right truck and trailer that handles your load. Luckily, VeriTread is here for you! Our service connects shippers with qualified transport companies around the country who have extensive experience in transporting dozers along with other heavy machinery and oversize loads.
VeriTread is your total solution to have your bulldozer delivered to any destination in North America. Our versatile platform gives you everything you need to quickly receive trusted quotes, manage your own shipment, or connect you with our full service brokerage team. We supply everything for a stress-free experience, including built-in equipment transport dimensions, expert advice, and cost-saving tips. We provide more detail in fewer steps, leading to better rates, less questions, and a more accountable transportation experience. It's not just easier, it's better and more complete.
Transport Construction Equipment With VeriTread