Tell us about your freight. Provide details about what you need shipped, where it is and where it is going.
Get Bids from Vetted Carriers and decide a transport provider for yourself, or book instantly and we'll match you with a qualified transport company.
We've partnered with experienced and insured transporters so you know your equipment is in good hands.
What is an Agriculture Combine?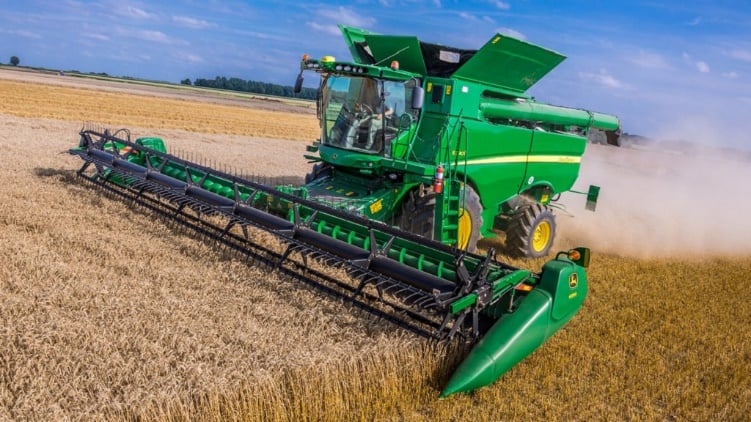 The modern combined harvester, or simply combine, is a versatile machine designed to efficiently harvest a variety of grain crops. The name derives from its combining four separate harvesting operations—reaping, threshing, gathering, and winnowing—into a single process. Among the crops harvested with a combine are wheat, rice, oats, rye, barley, corn, soybeans, flax, and sunflowers.
Combine harvesters are huge, heavy, and awkwardly shaped farm machines that generally qualify as oversize/overweight loads. Let VeriTread help with finding you a transporter that not only knows what paperwork needs to be done, what permits you need and what route to take, but also how to safety load, transport and unload this large piece of equipment.
Best Practices for Transporting your Harvest Combine
Tips, Tricks, and Things You Should Know.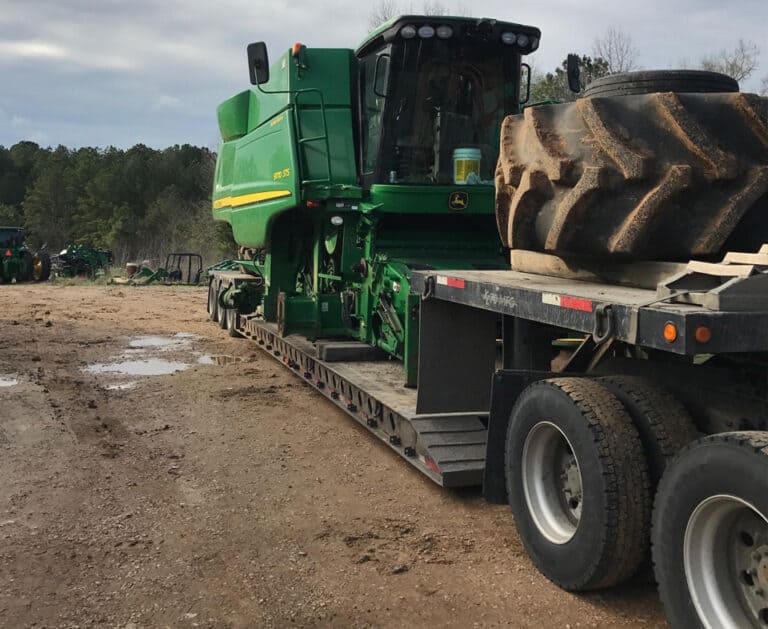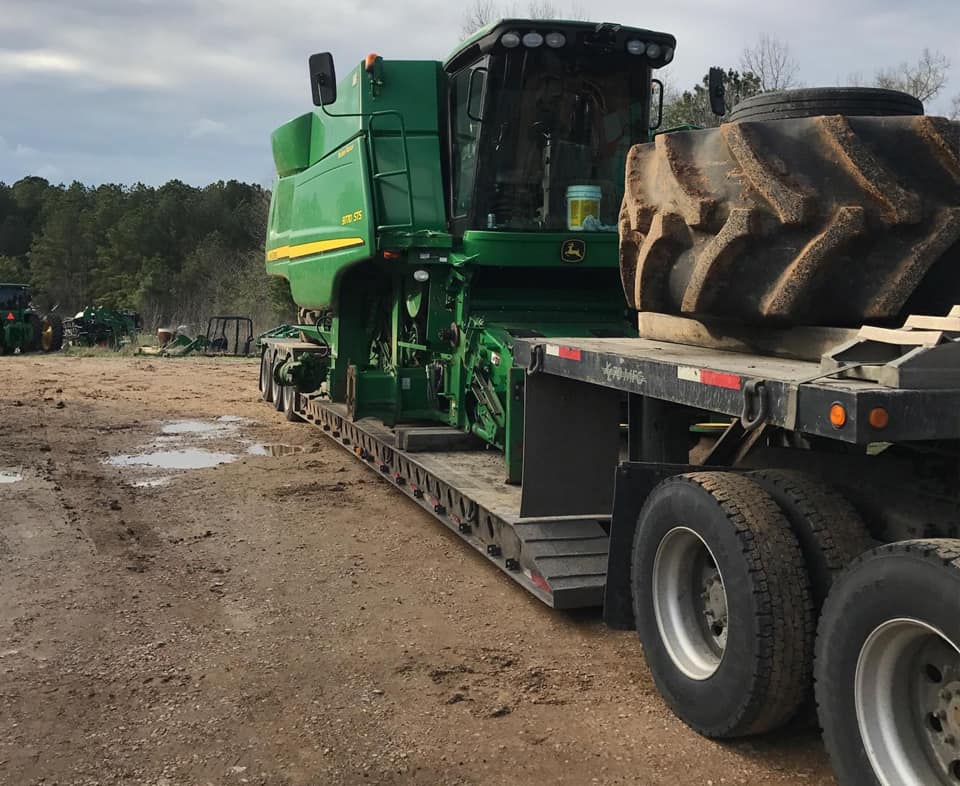 Combines can differ dramatically in height, weight, width, and design, depending on the crop specialty as well as the manufacturer, make, and model. Combine weights can exceed tens of thousands of pounds, 30-feet (9-meter) lengths, and widths and heights of 12 ft (3.7 m).  Take accurate measurements of the machine, and check the hauling guidelines for states on the shipping route to determine what permits might be needed. In most cases, harvesting headers don't exceed limits for width and height, so haulers can use most cost-efficient trailers such as flatbed trailers. Depending on the trailer, it might be possible to drive the combine directly onto the trailer. An inoperable, damaged, or antique combine, however, may require additional equipment to load and unload, your transporter will know how to load the combine. It's important to have all this information when looking to ship so you can find the right trailer for your freight.
Check the combine's manufacturer information for haulage instructions or additional resources specific to your combine. Drain fluids from the tanks, disconnect batteries, and remove personal belongings from the cab and storage compartments before shipping.  When transporting a harvest header, clean off any debris that might fall off the unit during transport. If possible, consider folding up the harvest header, assuming that doing so would reduce transport difficulty or eliminate the need for oversized load permits. Finally, tie down the header using the trailer's straps or other attachment points to secure it for transport.  This will all help ensure your freight arrives safely and help speed up the loading process.
Trust VeriTread with your Agriculture Equipment Transport
We work with thousands of vetted and certified carriers that specialize in combine transport.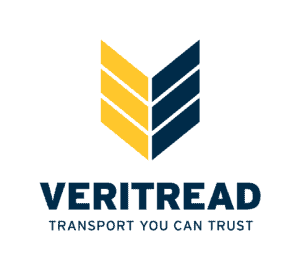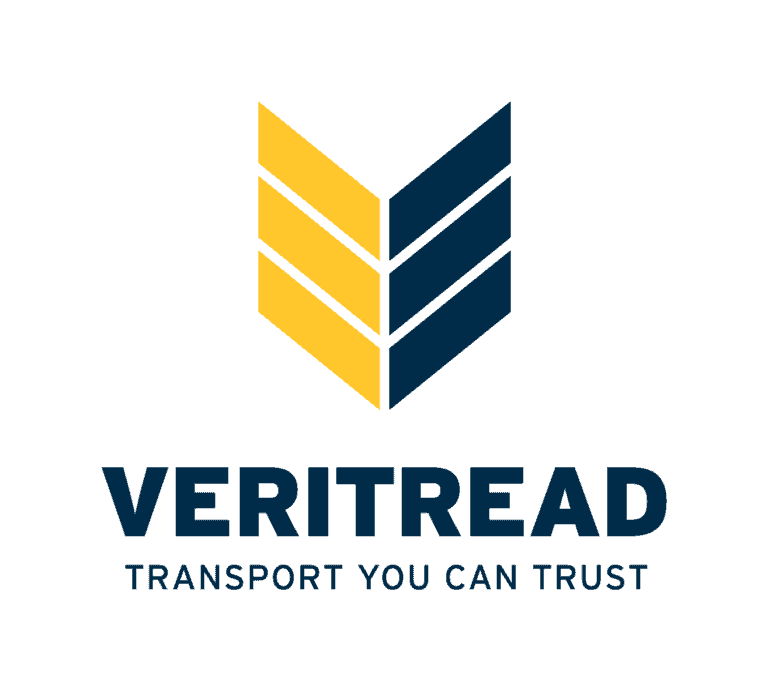 When shipping agriculture equipment, it can be difficult and time-consuming to find the right transport provider to handle your load. Luckily, VeriTread is here for you! Our service connects shippers with qualified transport companies around the country who have extensive experience in transporting combines and oversize loads.
VeriTread is your total solution to have your equipment delivered to any destination in North America. Our versatile platform gives you everything you need to quickly receive trusted quotes, manage your own shipment, or connect you with our full service brokerage team. We supply everything for a stress-free experience, including built-in equipment transport dimensions, expert advice, and cost-saving tips. We provide more detail in fewer steps, leading to better rates, less questions, and a more accountable transportation experience. It's not just easier, it's better and more complete.
Transport Your Agriculture Equipment With VeriTread