Tell us about your freight. Provide details about what you need shipped, where it is and where it is going.
Get Bids from Vetted Carriers and decide a transport provider for yourself, or book instantly and we'll match you with a qualified transport company.
We've partnered with experienced and insured transporters so you know your equipment is in good hands.
What are Agriculture Grain Bins and Silos?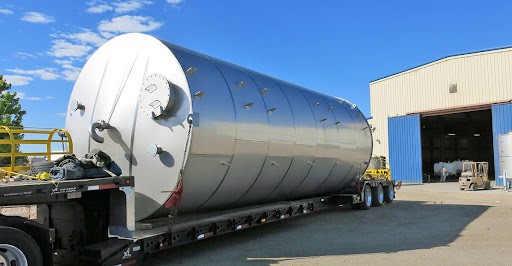 Grain bins generally store dry corn and soybeans, which meet domestic or export market demand for feed, food and fuel use. Silos traditionally store silage, which is grass or other fodder harvested green and wet, primarily to feed dairy cattle. These two structures also look very different. Grain bins are metal cylinders with peaked metal roofs that typically have staircases or ladders on the outside. They are vented, silver, corrugated steel structures fatter in diameter than silos and have varying heights. Silos are also cylindrical, but are commonly made of concrete, bricks, metal, and sometimes even wood. Their tops are usually dome-shaped, and they tend to be narrower and taller than grain bins.
Best Practices for Transporting your Grain Bins
Tips, Trucks, and Things You Should Know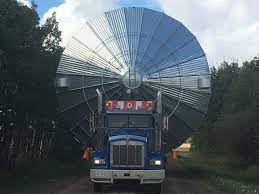 Grain bins can be anywhere from 5 to 60 feet (1.5 to 18.3 meters) in diameter and reach heights of up to 100 ft (30.5 m), although there are a few units that eclipse even that figure. Weight is also an issue because even when they're empty, large grain bins can weigh several tons—more if you include fans, augers, motors, and other equipment. This makes moving a grain bin a daunting challenge should you choose to move one by yourself.
Most grain bins require a truck and trailer plus an overweight permit and possibly one or two escort vehicles due to their height. There may be a high risk of hitting powerlines, overpasses, and other over-the-road obstacles. With large-diameter bins, width is also a concern, as you don't want to damage the bin by brushing against road obstacles.
While it may be possible to separate the rings of a grain bin for transport, you may wish to move the structure all in one piece minus easily removable equipment that can add to the shipment's overall weight, height, and width. Still, weight is not as significant an issue as are height and width when it comes to moving a grain bin, because those measurements will almost certainly exceed legal load limits.
If the grain bin will not be dismantled for transport, then attention should be paid to ensuring that the structure is untethered from the base or the ground, and that there are no loose elements attached, such as metal panels that could fly off during transport. Make sure any doors or openings are properly secured, as well.
It's important to be aware that these regulations vary by state. With a few exceptions, most grain bins will fall well outside of legal limits. For a short grain bin, it might be possible to transport it on a traditional flatbed trailer or via a lowboy or gooseneck trailer with a drop deck to get past the height requirement.
Loading is also an important consideration because while it may be possible to use a forklift or loader to get the grain bin onto the trailer, larger units will require at least a cable system, and possibly a crane. Be sure to speak with your transport company ahead of time to work out those details and find out whether they can provide the required loading and unloading services
Trust VeriTread with your Agriculture Equipment
We work with thousands of vetted and certified carriers that specialize in agriculture equipment transport.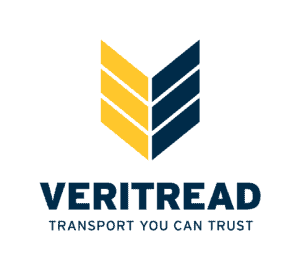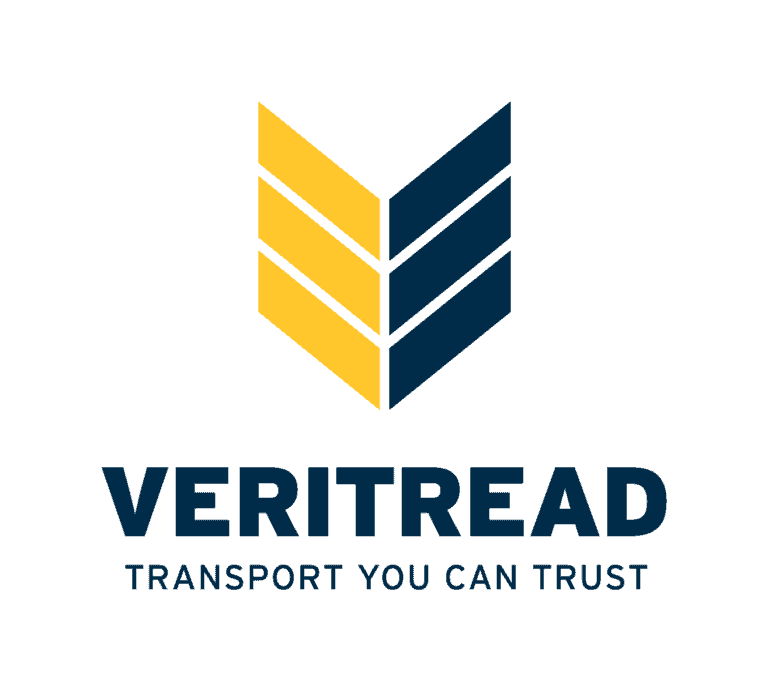 When shipping farm equipment equipment, it can be difficult and time-consuming to find the right transport provider to handle your load. Luckily, VeriTread is here for you! Our service connects shippers with qualified transport companies around the country who have extensive experience in transporting agriculture machinery and oversize loads.
VeriTread is your total solution to have your equipment delivered to any destination in North America. Our versatile platform gives you everything you need to quickly receive trusted quotes, manage your own shipment, or connect you with our full service brokerage team. We supply everything for a stress-free experience, including built-in equipment transport dimensions, expert advice, and cost-saving tips. We provide more detail in fewer steps, leading to better rates, less questions, and a more accountable transportation experience. It's not just easier, it's better and more complete.
Transport Your Agriculture Equipment With VeriTread