Tell us about your freight. Provide details about what you need shipped, where it is and where it is going.
Get Bids from Vetted Carriers and decide a transport provider for yourself, or book instantly and we'll match you with a qualified transport company.
We've partnered with experienced and insured transporters so you know your equipment is in good hands.
What are Seeders & Planting Equipment?

Seeders and planters are designed to spread seeds across large plots of land quickly and efficiently. While small farms may use small mechanical seeders or even hand-seeding methods, tractor-pulled seeders are most commonly used in large-scale farms today. There are different machines used in agriculture seeding, however, such as the following:
• Broadcast seeders: Broadcast seeders are also known as seeders or rotary spreaders, and they come in all sizes. These seeders work by placing seeds inside a hopper. Inside the hopper, a plate turns, taking seeds in for dispersing across the field. While this method is very effective to plant cover crops and grasses, it is not ideal for garden crops that need more organization, such as to be laid out in rows.
• Air seeders: Air seeders are very large seeders that use compressed air to shoot seeds into the ground. Though highly effective, air seeders can only be used on small, round seeds because of the way they operate, which limits their utility.
• Box drill seeders: Box drills are the preferred seeder for most farming operations since they are easy to use and work with a wide variety of seed types. These attachments drill into the soil and drop seeds at a specific depth.
• Planters: Planters are the most accurate seeders, though they also tend to be the most expensive. Planters consist of several blades and wheels topped with seedboxes that contain the seeds to be planted. The planter works by cutting into the ground, dropping individual seeds, then closing the ground behind them, all in quick succession.
Best Practices for Transporting your Planting Equipment
Tips, Tricks, and Things You Should Know.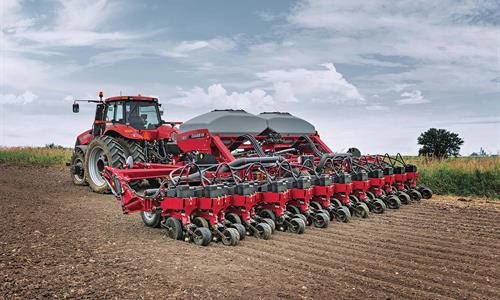 Planting equipment comes in all different sizes. Some of these farming machines fold up to shorten the machine's length during short trips, but when traveling long distances you will need to haul the planting equipment using a trailer as with shorter trips height is often the main concern when shipping planting equipment.
Before selecting a trailer you should measure the transport position by configuring your machine in its narrowest form possible You might also need to fold booms or other attachments inward which will reduce width and height. Tall folded equipment like many cultivators, seeders, and sprayers often require low-clearance RGN (removable gooseneck) trailers while smaller implements such as plows can be easily secured on flatbeds.
Before loading, ensure all seed or fertilizer hoppers are empty and clean of all debris that might fall off the unit while transporting it. For wagons and carts be certain the wheels are immobilized and secure along before moving them from one place to another. If you have folded machines with arms extended in full height position make sure those machine arms are secured with locking pins so they do not move during transportation.
Trust VeriTread with your Agriculture Equipment
We work with thousands of vetted and certified carriers that specialize in agriculture equipment transport.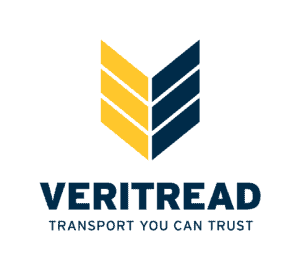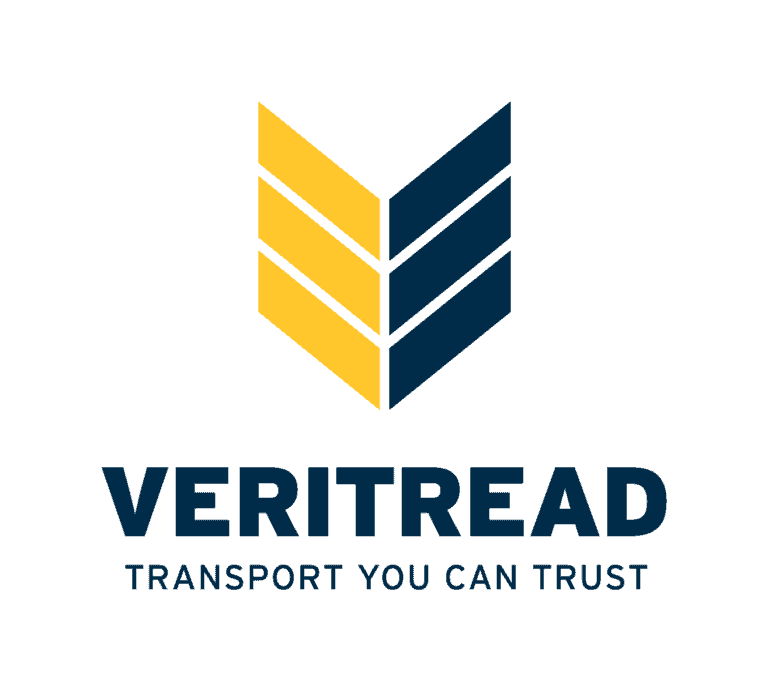 When shipping agriculture equipment, it can be difficult and time-consuming to find the right transport provider to handle your load. Luckily, VeriTread is here for you! Our service connects shippers with qualified transport companies around the country who have extensive experience in transporting heavy machinery and oversize loads.
VeriTread is your total solution to have your equipment delivered to any destination in North America. Our versatile platform gives you everything you need to quickly receive trusted quotes, manage your own shipment, or connect you with our full service brokerage team. We supply everything for a stress-free experience, including built-in equipment transport dimensions, expert advice, and cost-saving tips. We provide more detail in fewer steps, leading to better rates, less questions, and a more accountable transportation experience. It's not just easier, it's better and more complete.
Transport Your Agriculture Equipment With VeriTread