September 21, 2021
What is a Wheel Loader?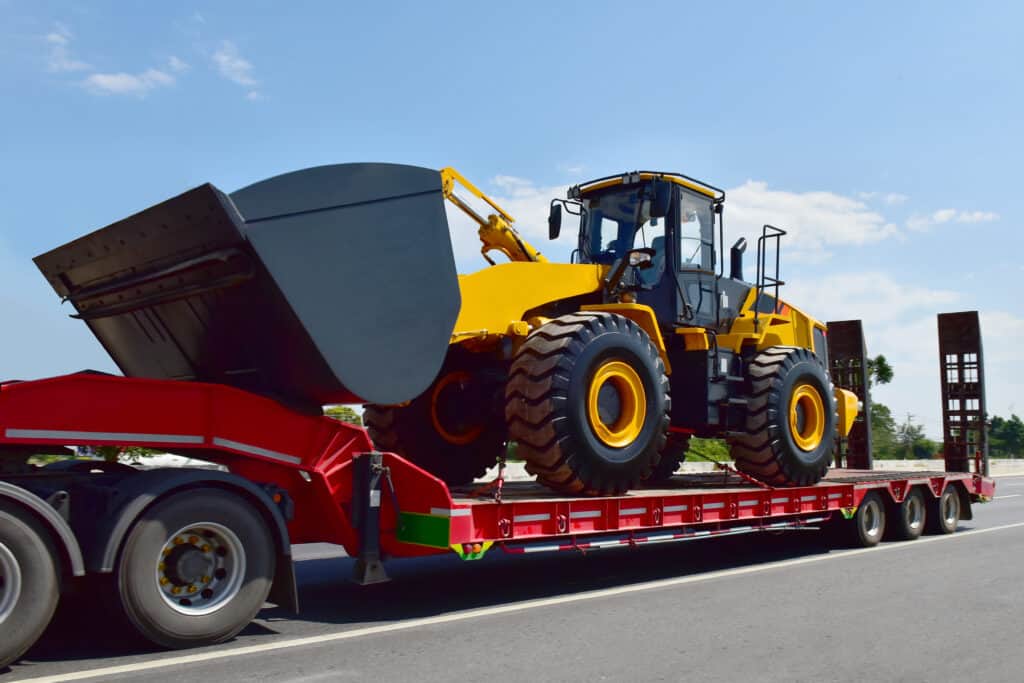 The first time that the wheel loader was used was in the 1920s, when agriculture tractors were fitted with a scoop-shovel mechanism to help move materials. Today, Volvo Construction Equipment was given credit for the invention of the wheel loader in 1954. The wheel loader used to be called the H10 and was based on a tractor with a real-wheel drive, but as the years went on, the wheel loader has been improved on in many ways. A wheel loader gets its name by referring to the method of transportation and the job it does best. A bulldozer and a wheel loader do look similar, but one way to tell the difference is that a bulldozer will have a flat blade that is used for pushing materials, while a wheel loader will have a bucket that can scoop and dump materials where they are needed. Wheel loaders are very powerful, and they are a resourceful piece of heavy machinery to have on hand.
Wheel loaders are normally seen in places like construction sites and excavation jobs. They use their huge bucket to move objects like dirt and rocks away from the job site to be placed into dump trucks to be taken away. Loaders can also move materials around the site if needed. Wheel loaders come in a few different sizes, which are light duty, medium duty, and heavy duty loaders. Each of these sizes has its own popular demand for certain jobs.
What are the parts of a wheel loader?
Wheel loaders contain hundreds of mechanical parts, but the core components are: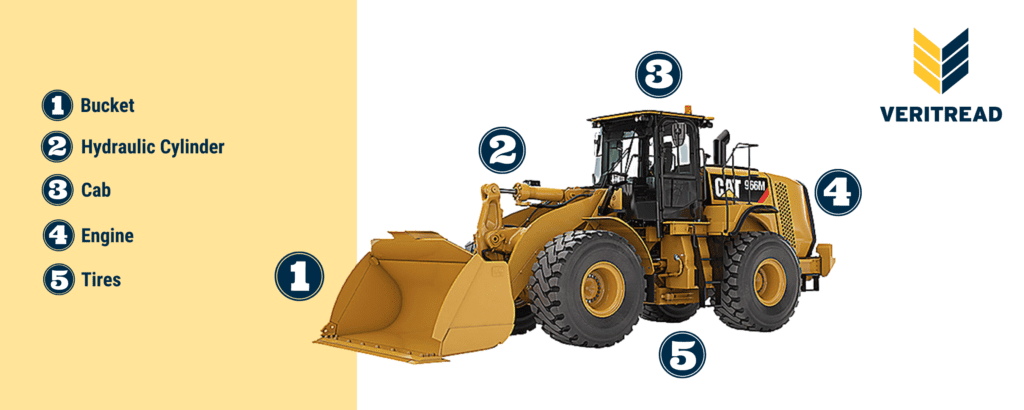 Bucket
Hydraulic Cylinder
Cab
Engine
Tires
What are the Different Types of Wheel Loaders?
Wheel loaders can be classified into three different groups which are light duty, medium duty, and heavy loaders: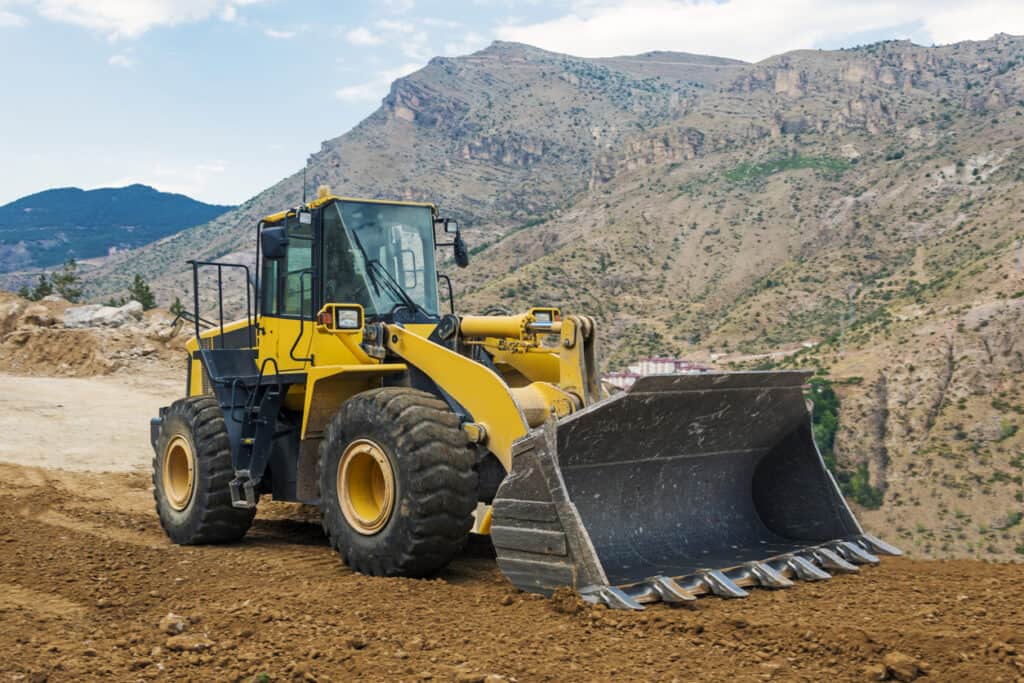 Light duty loaders – These small wheel loaders are designed to carry materials that are light in weight, and they are desired because of how compact they are and the amount of versatility they provide. In the agriculture industry, you can see these types of loaders used often.
Medium duty loaders – These wheel loaders have a couple of helpful benefits that also make them popular. They reduce the operating cost, increase safety, and make the operations run smoother. Medium wheel loaders are also customizable, and this will allow the operator to increase their productiveness.
Heavy duty loaders – These wheel loaders are made for industrial use and have the most powerful engine of all the wheel loader sizes. This type of loader is used mostly for cleaning out large pieces of debris or taking materials from a certain location to the next. The great thing about these loaders is that you can modify them to take on many different types of tasks.
What Are The Wheel Loader Attachments:
Wheel loaders can use many different types of attachments that can help diversify the function of the wheel loader. Depending on the size and weight of your wheel loader, specific attachments may or may not be available. Types of attachments are:
Couplers
Buckets
Forks
Boom Poles
Grapples
Root Rakes
Snow Blades
Dozer Blades
Rotary Sweepers
Spreaders
These components enable a wheel loader to execute many tasks that would otherwise require 3-4 different machines, which saves the owner a lot of added ownership expense. Wheel loader components are designed to last many years operating in harsh environments with proper maintenance and care. The repair cost can be very expensive if a machine is neglected and can result in loss of revenue due to downtime.
With VeriTread, we will find the right transportation services that work for your specific needs. We have recommended trailers that are designed to accommodate a variety of different shapes and sizes of heavy equipment, including wheel loaders. When it comes to how to haul a wheel loader, we generally recommend using an open deck trailer, which is better designed to accommodate a wheel loader's unique shape. One of the best open deck trailers to haul a wheel loader is a flatbed, step deck, or RGN trailer.
Why choose VeriTread?
VeriTread is your go to solution for hauling a wheel loader. We can have your wheel loader delivered to any destination in North America in a safe and timely manner. We are experts at handling paperwork, selecting the right trailers and drivers, and charting the most efficient routes.
VeriTread makes it easy to get reliable freight quotes from the experts in equipment transport. VeriTread moves thousands of machines every year and can quickly generate a reliable quote on the go. Our extensive specs and dimensions database of 60,000+ items, ensures you spend less time researching and more time putting your equipment to work. The VeriTread freight quote process is the simplest way to prepare for the transport of your machines. Follow these easy steps, and you will receive a quote in under one minute:
Enter a Manufacturer & Model
Verify or Edit Your Machine Dimensions
Your Quote is Ready!
We believe our suite of innovative decision tools empower our customer to make smarter and more informed transportation decisions, reducing overall uncertainty, and delivering a better experience for all.
Getting started with VeriTread is easy. You can visit our contact form or call (800) 880-0468 or (863) 226-0903 for international calls.