May 19, 2022
What is a Backhoe?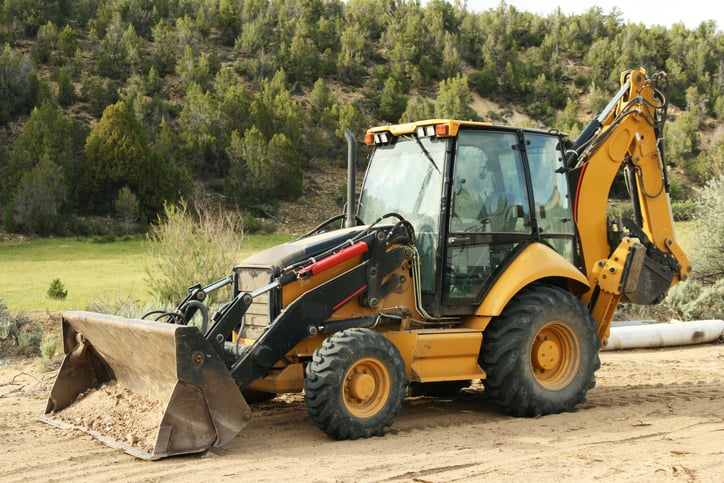 In the summer of 1947, Vaino J Holopainen and Roy E Handy, Jr. invented the hydraulic system and backhoe swing frame. One year later the patent was complete, and they started the company Wain-Roy. A backhoe gets it's name from the way the digging bucket pulls the dirt towards itself, or back, instead of pushing the dirt forward like a traditional shovel.
A backhoe loader combines two popular functionalities of heavy equipment — digging and moving. On one side is a loader bucket for pushing, lifting and carrying materials, and on the other side is a backhoe for easy digging. Between the two are stabilizer legs that reach onto the ground and provide support for the machine during wobbly digging tasks. Usually, this equipment features a swiveling seat that faces the loader but can spin around to control the backhoe.
A backhoe is a very common piece of equipment on construction sites today. Their versatility makes them so useful to have around. They can be used for landscaping, moving rocks and dirt, putting topsoil into place as well as minor excavation jobs. With all of these uses, you can see a backhoe is a piece that is needed on every job site.
Backhoes don't travel too fast. At most, you might be able to get 25 mph on the road. Additionally, they consume a tremendous amount of fuel per hour. Unless your job sites are close, it would be unwise to try to transport a backhoe from one job site to another, let alone across the country, without the use of a backhoe hauling company.
What are the parts of a backhoe?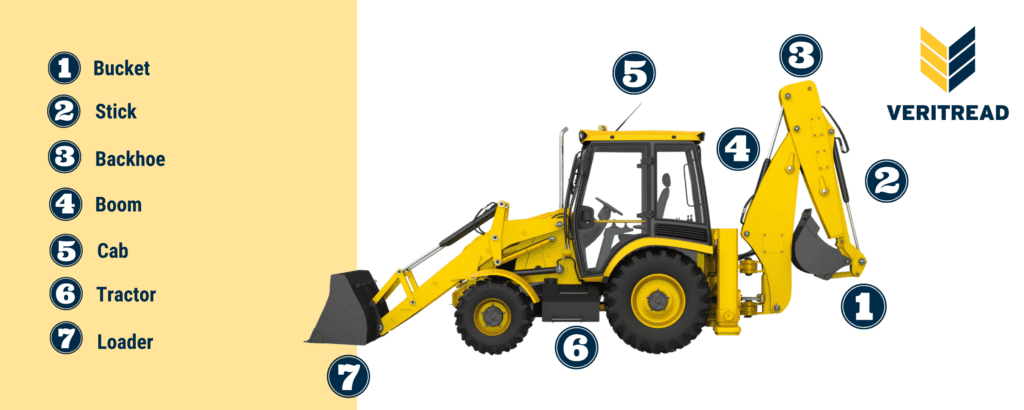 Dive into the world of backhoes – versatile powerhouses with the might of multiple machines in one! At the heart of these engineering marvels lie seven core components: the bucket, stick, backhoe, boom, cab, tractor, and loader bucket. Thanks to these elements, a single backhoe can tackle a variety of tasks and save owners a bundle on equipment costs. Built tough to thrive in harsh environments, a well-maintained backhoe will be your trusty companion for years.
Beware, though: without proper care, costly repairs could lead to losing precious revenue during downtime. Keep your backhoe humming, and the rewards will be plentiful!
What are the Controls for a Backhoe?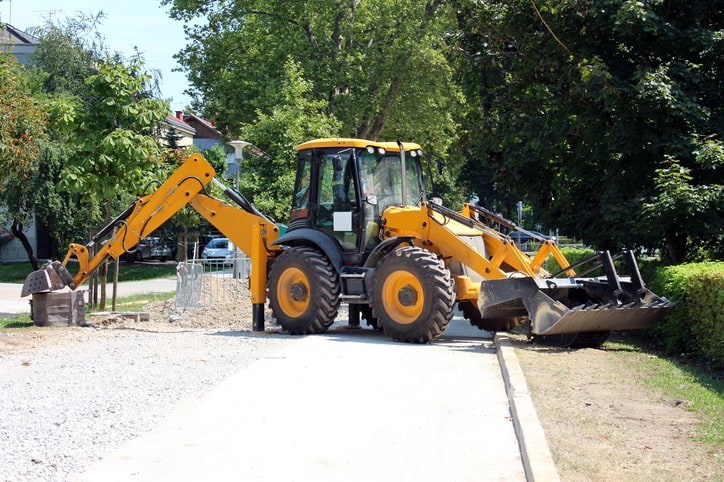 Backhoe loaders feature fairly straightforward controls, with the following primary components:
Left arm control: This stick moves the first section of the rear arm, the boom.
Right arm control: The right stick controls the second section of the rear arm and the bucket.
Stabilizer controls: In between the left and right controls are stabilizer controls, which offer independent functioning for finding stability on uneven terrain.
Throttle control: By adjusting the revolutions per minute (RPMs) of the engine, you can change the level needed for different attachments or project requirements.
Boom unlock: This control is typically a floor pedal and keeps the boom arm in place until you're ready to start digging.
Backhoe Attachments:
Backhoes can use many different types of attachments that help diversify the function of the backhoe. Depending on the size and weight of your backhoe specific attachments may or may not be available. Types of attachments are:
Augers
Compactors
Cold planers
Couplers
Crushers
Rear buckets
Hammers
Rippers
Brooms/Sweepers
Thumb Buckets
How to Haul a Backhoe
With VeriTread, we will find the right transportation services that work for your specific needs. We have recommended trailers that are designed to accommodate a variety of different shapes and sizes of heavy equipment, including backhoes. When it comes to how to haul a backhoe, we generally recommend using an open deck trailer, which is better designed to accommodate a backhoe's unique shape. One of the best open deck trailers to haul a backhoe is a flatbed trailer.
We understand some people might have concerns because open deck trailers expose equipment to outside elements like rain or debris, but we know how to handle these situations. For instance, some carriers tape cardboard across the cab window to protect it from debris. Our drivers are experienced and know how to accommodate hauling backhoes in less than favorable conditions. With years of experience, you can count on VeriTread carriers to get the job done safely and effectively.
Why choose VeriTread?
VeriTread is your go to solution for hauling a Backhoe. We can have your backhoe delivered to any destination in North America in a safe and timely manner. We are experts at handling paperwork, selecting the right trailers and drivers, and charting the most efficient routes.
VeriTread makes it easy to get reliable freight quotes from the experts in equipment transport. VeriTread moves thousands of machines every year and can quickly generate a reliable quote on the go. Our extensive specs and dimensions database of 60,000+ items, ensures you spend less time researching and more time putting your equipment to work.
The VeriTread freight quote process is the simplest way to prepare for transport of your machines. Follow these easy steps and you will receive a quote in under one minute:
Enter a Manufacturer & Model
Verify or Edit Your Machine Dimensions
Enter Pickup & Drop Off Locations
Your Quote is Ready!
We believe our suite of innovative decision tools empower our customer to make smarter and more informed transportation decisions, reducing overall uncertainty, and delivering a better experience for all.
Getting started with VeriTread is easy. You can visit our contact form or call (800) 880-0468 or (863) 226-0903 for international calls.