Lakeland, FL — VeriTread announced the appointment of Tim Paulsen as Director of Operations.  Paulsen brings his thirteen years of expertise in the logistics and supply chain sector, strengthening the company's ability to connect shippers and carriers.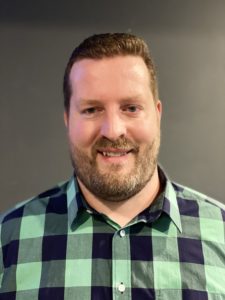 "We are very pleased to welcome Tim Paulsen to VeriTread. Tim is a proven leader and an experienced director within the logistics sector and has an impressive track record of driving revenue and profit growth," said Jeff Cox, Founder & CEO of VeriTread. "Tim's talent for cultivating strong corporate cultures and his vast experience will benefit VeriTread significantly as we enter our next phase of growth."
Paulsen comes to VeriTread with an extensive background in transportation management and freight technology with a proven record of growth and recruiting best-in-class talent. Over the last two years, Paulsen has held several roles at Uber Freight including Head of West Coast Carrier Ops, Head of Lane Development, Head of Fleet Product Sales and Head of Uber Freight Refrigerated. Prior to Uber Freight, Paulsen served as a Senior Procurement Rep with XPO Logistics (formerly Covered Logistics) since 2008.
"VeriTread's unique approach to freight, deep connections within the construction industry, and commitment to excellence in serving their customers attracted me to this role," said Paulsen. "I am excited by the opportunity to further grow the core business and scale new business models to provide comprehensive solutions to customers. I look forward to partnering with our team to make VeriTread the premier solution for open deck transport."
About VeriTread
VeriTread is a digital freight exchange providing the industry's best heavy haul transportation experience.  Proprietary technology enables VeriTread to deliver a secure and hassle-free transport experience that caters to both carrier and shipper segments.
With VeriTread, shippers gain access to the nation's largest network of vetted heavy haul transport providers and select competitive bidding or fixed priced transport options depending on urgency, service and support needs.  Transport providers can connect with shipper direct freight allowing them to find loads they want, save time and set their own payment terms.