Thriving in Hotshot Trucking: Your Comprehensive Guide to Success
May 31, 2023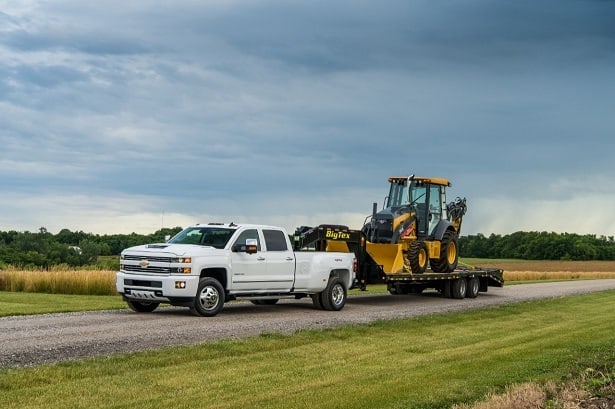 Embarking on a hotshot trucking career can be an exciting and profitable venture. However, understanding the ins and outs of this industry is crucial to ensure your success. From the meaning of hotshot in freight to the best load boards for finding jobs, this comprehensive guide will answer all your hotshot trucking questions. We'll explore the demand for hotshot drivers, licensing requirements, logbook regulations, and more to help you confidently navigate your new career path.
Outline:
1. What Does Hotshot Mean in Freight?
2. Is There a Demand for Hotshot Drivers?
3. What CDL is best for Hotshot Trucking?
4. Do Hotshot Drivers Have to Keep Log Books?
5. Do Hotshot Drivers Need Their Own Trailer?
6. What Types of Loads Can a Hotshot Haul?
7. What is the Best Load Board for Hotshot?
What Does Hotshot Mean in Freight?
In the world of freight transportation, hotshot refers to the expedited delivery of smaller loads using medium-duty trucks and trailers. Hotshot truckers typically transport time-sensitive cargo, often filling in the gaps left by larger carriers. This niche market offers flexibility and independence for drivers who prefer a more agile approach to trucking.
Is There a Demand for Hotshot Drivers?
There is a consistent demand for hotshot drivers due to their ability to quickly and efficiently transport smaller loads. Many industries rely on hotshot truckers for urgent deliveries, including construction, oilfield services, and manufacturing. Additionally, the growth of e-commerce has further increased the need for hotshot drivers, making it a lucrative career choice for those seeking independence and flexibility.
What CDL is best for Hotshot Trucking?
While a Commercial Driver's License (CDL) may not always be required for hotshot trucking, obtaining a Class A or Class B CDL can significantly increase your earning potential and job opportunities. A Class A CDL allows you to operate larger vehicles and haul heavier loads, while a Class B CDL enables you to drive medium-duty trucks and tow smaller trailers.
Do Hotshot Drivers Have to Keep Log Books?
Hotshot drivers, like all commercial drivers, are required to maintain logbooks in compliance with the Federal Motor Carrier Safety Administration (FMCSA) regulations. Electronic logging devices (ELDs) are now the standard method for tracking hours of service, ensuring that drivers adhere to safety guidelines and avoid driver fatigue.
Do Hotshot Drivers Need Their Own Trailer?
While some hotshot drivers choose to lease trailers from a carrier, owning your own trailer offers several advantages. By investing in your own equipment, you can increase your profit margin and have more control over the types of loads you accept. Additionally, owning a trailer allows you to customize it to meet your specific hauling needs.
What Types of Loads Can a Hotshot Haul?

Hotshot truckers can haul a wide variety of loads, ranging from construction materials and equipment to vehicles and machinery. Due to the smaller size and increased maneuverability of hotshot trucks, they can often access locations where larger trucks cannot. This versatility makes hotshot trucking an attractive option for clients with unique or time-sensitive transportation needs.
What is the Best Load Board for Hotshot?

Finding the right load board is essential for securing consistent work as a hotshot driver. Some popular load boards for hotshot truckers can be found via a quick search. We prefer to use VeriTread.com, the Heavy Haul Leader. Download the app and complete your carrier profile to search for freight by category, trailer type, dimensions or location. VeriTread makes it easy to maximize your earning potential.
In conclusion, understanding the intricacies of hotshot trucking is key to building a successful career in this niche market. By knowing the ins and outs of licensing, logbooks, trailer ownership, and load boards, you'll be well-equipped to thrive in this fast-paced and rewarding industry. Embrace the independence and flexibility offered by hotshot trucking, and watch your career soar to new heights.
Why Join VeriTread as a Transport Provider?
VeriTread has 100's of loads that you won't find anywhere else with new loads listed every day.  When you complete a profile on VeriTread, we learn detailed information about your equipment, your capabilities, and the areas you service. We combine this information with our patent pending freight matching technology to proactively find you the best paying freight available. VeriTread is reserved only for carriers, brokers, and forwarders, who are properly bonded, licensed, and insured which reduces overall risk as well as keeps rates at a fair and profitable level.