March 29, 2022
How to Ship a Humvee?

GovPlanet and Iron Planet as well as Ritchie Brothers Auctioneers sell thousands of Humvee units every year, and VeriTread works closely with all of these auctions to help buyers connect with reliable transportation experts. As a premier partner with the Ritchie Bros. family of auctioneers, VeriTread can provide the trusted transport you need to ship a Humvee.
A Humvee is a large but light vehicle, best transported on Flatbed trailers, a category that may also include lowboys or extendable trailers and drop decks among other types. These trailers, also known as open deck, allow you to load and unload from either the front or back of the trailer without having to go through any doors on the other end. As the name implies, open deck trailers are open with nothing enclosing them. You can see what is being transported and your load will endure the outside elements during transport. Depend on a trusted transport provider to ensure your Humvee is loaded and secured properly, to arrive at its new home. You can expect the best with VeriTread.
How to Load a Humvee
1.) Make sure the trailer you are loading onto is on flat, level ground
A trailer that is tilted can cause rollover problems that are easily avoidable.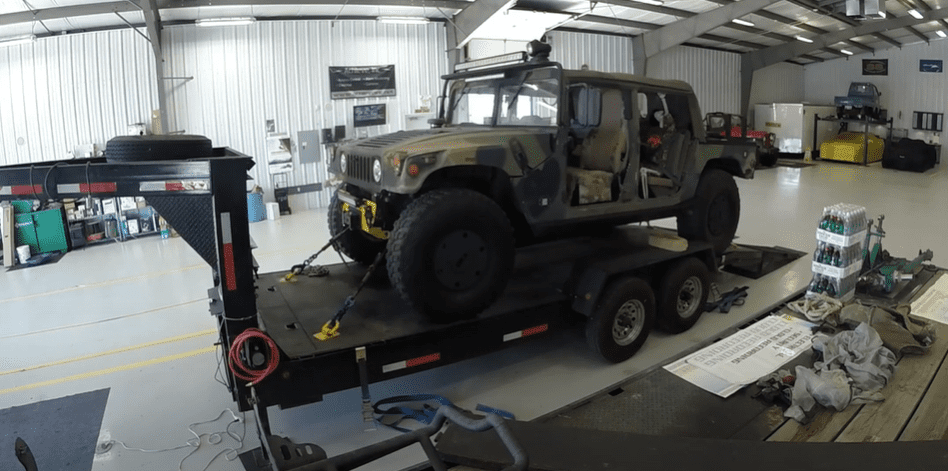 Make sure it is as clean as possible and ready to accept the load. A clean work area has the fewest problems.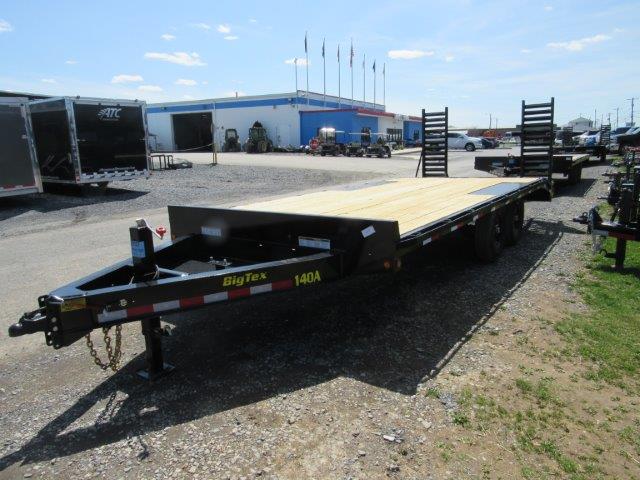 3.) Line up and approach the trailer, straight on.
Use a spotter if your view is obstructed. Slowly drive your Humvee onto the center of the trailer to avoid damaging the machine or trailer.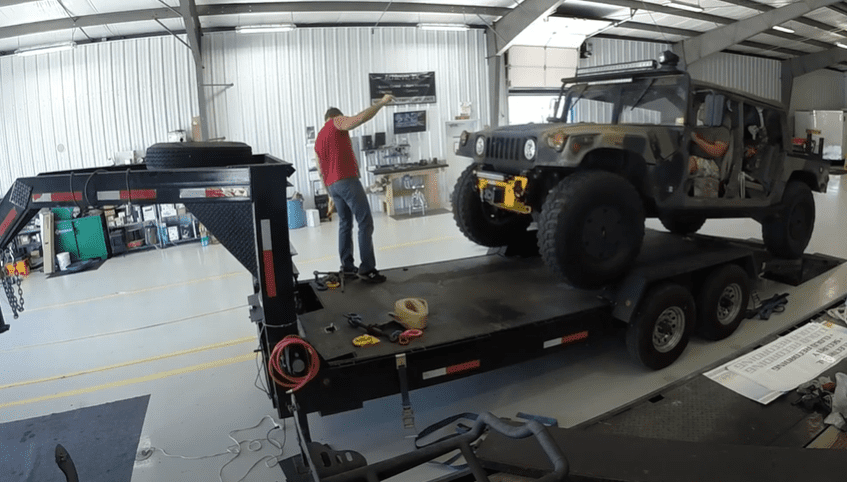 4.) Secure Your Humvee for Transport
Make sure that the Humvee is secured before transportation. Lock the doors, covers, tailgates, chain down the front and back of the humvee and other essential parts, so you don't harm your self or others while transporting.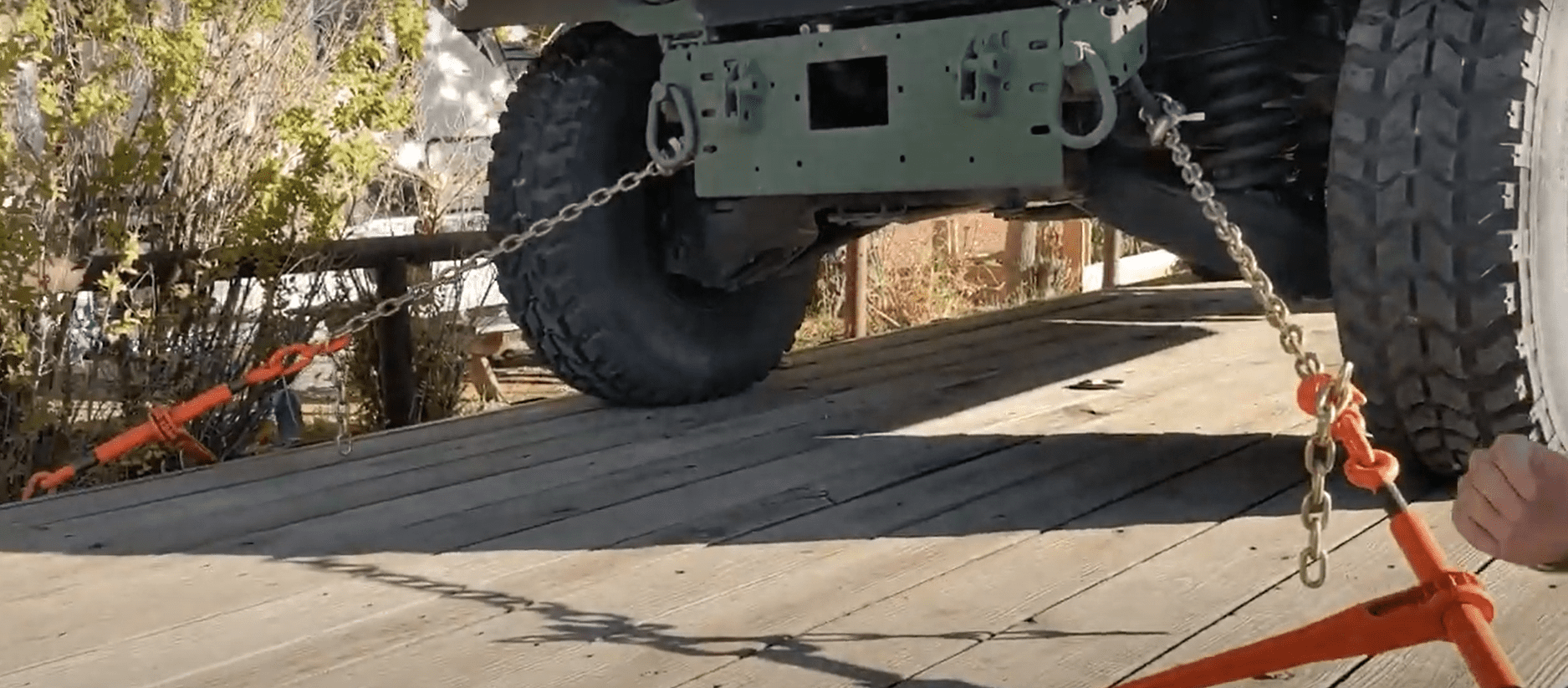 What is a Humvee?
A High Mobility Multipurpose Wheeled Vehicle (HMMWV; colloquial: Humvee) is a light, four-wheel drive, military truck and utility vehicle produced by AM General. It has largely surpassed the roles previously performed by the original jeep. Primarily used by the United States military, it is also used by numerous other countries and organizations and even in civilian adaptations.
Humvee's are as basic of a vehicle as there is. Designed back in the late 70's and early 80's, these Humvee's were built to last, not to accommodate today's need of technology first. Their focus was on the 4 wheel drive capabilities to ensure they could climb the rough terrain they would encounter. Other requirements included the ability to wade several feet of water, with and without a snorkel. These dependable machines were equipped with independent suspension and boasted 16 inches of ground clearance.
Have you ever considered owning a Humvee? John Engel gives a one year review of owning his Humvee M998.
The most common Humvee types are the M1045A2HMMWV, M1165HMMWV, M1123HMMWV, M1097A2HMMWV, M1165A1HMMWV, M1152HMMWV, and M9998HMMWV. Most of these units come in 2 door and 4 door versions and with a 6.5L Diesel Engine, Automatic Transmission w/Park & Overdrive, 4×4, 10,300 lb. GVWR, Soft Top, 2 Door, 37×12.50R16.5 Tires. Most of the Humvee Am Generals weigh between 5300 LBS and 7700 LBS, and many times these vehicles ship without doors and roofs. The 2-CT (2 door cargo truck) and 4-CT (4 door cargo truck) are the most recognizable units. AM General also manufactures the NXT 360, MPT, 155MM MHS and Partner Vehicles. The have a R4 (Rugged/Reliable/Resilient/Robust) family of chassis including the 13 Series, 15 Series, 35 Series and the 50 Series.
The United States Army and Marine Corps utilized the AM General Humvee for over three decades. They will continue to use these behind the scenes for years to come. Replacing them will be the Joint Light Tactical Vehicle (JLTV) manufactured by Oshkosh, with a huge technology leap over the basic Humvee. Read more about how they compare.
Let VeriTread Help!
VeriTread makes it easy to get reliable freight quotes from the experts in equipment transport. VeriTread moves thousands of machines every year and can quickly generate a reliable quote on the go. Our extensive specs and dimensions database of 60,000+ items, ensures you spend less time researching and more time putting your equipment to work. The VeriTread Shipper quote process is the simplest way to ship a Humvee. Follow these easy steps and you will receive a quote in under one minute:
Select Ready To Ship from the Freight Options Page
Enter the Make and Model of your Humvee
Verify or Edit Your Humvee Dimensions
Enter Pickup & Drop Off Locations
Your Quote is Ready!
Getting started with VeriTread is easy.
You can visit our contact form or call (800) 880-0468.