How do I find a freight broker? Everything You Should Know
February 11, 2023
How do shippers find freight brokers?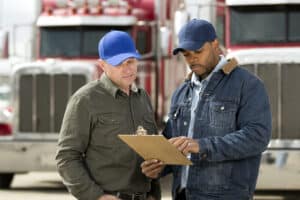 If you are looking at working with a flatbed freight broker, it's important to make sure the broker is insured, verified, has experience and is great at communicating. Shipping is what freight brokers do best, it's their main responsibility. Working with one gives you access to their knowledge of best practices and real-world experiences. They are always up to date with the most recent shipping technology which is a benefit for you when using them. They are professionals in how to secure loads with pre-qualified carriers through their company. Freight brokering companies are your one stop shop for all transportation expertise.
By using a flatbed freight broker, it can feel as though you have a shipping department without having to spend money on a shipping department. You also won't be spending money on invoices, audits and training. Utilizing the services of a freight broker, it can reduce the investment in equipment, buildings and computer systems you may have had to buy if shipping on your own.
Freight brokers work as intermediaries between shippers and carriers. The most important feature of a freight broker is the proper licenses, documentation, and insurance. By not doing the due diligence to check for proper functionality could lead to many delays that could cost you in the long run. Using the search engine on the The Federal Motor Carrier Safety Administration (FMCSA) website you can verify that the broker you are interested in using is the real deal.
Why do shippers use brokers?
Convenience and flexibility are the main reason someone chooses to use a broker. Shippers need more flexible options due to inconsistent circumstances when distribution and shipping directly to customers. Brokers can help to mitigate those risks and issues around the clock and throughout the year.
Cut freight costs. Most freight brokers have very large networks of carriers. The brokers can network to find the best carrier for a shipper's load based on experience, equipment and cost.
Move freight fast. Greater flexibility in meeting the timelines of shippers and the ability to shop rates and find carriers that are in the location needed to move the freight efficiently.
Remove demands of traffic management. When a shipper books a load with a carrier, that shipper typically must allocate internal resources to track that load and manage the timeline and stakeholder expectations. Brokerages can handle those tasks on the shippers' behalf.
Maintain carrier information. The broker keeps track of all records and information which takes the demand of the shipper off that.
Are freight brokers worth it?
If you are looking to save time, money, have more flexibility, and let the experts handle the logistics of shipping and transport, a freight broker might be for you! You may need a freight broker if:
You want to reduce transportation costs and lost time
You have an issue with your current provider's dependability or service
You are doing well with your current process, but need more capacity or resources
Here are some of the major benefits that skilled freight brokers offer:
Help find reliable carriers and weed out unreliable or unsuitable ones, which shippers often don't have the time or knowledge to do.
Serve as a point of communication between shippers and truck drivers, tracking the status of loads and providing updates in real-time.
Often have access to technologies, such as transportation management systems (TMS) and electronic data interchange (EDI) software that would be expensive investments for shippers.
Allow shippers to quickly scale up their shipping operations when necessary.
Your freight broker works for you and will put your interests first, because when you succeed, they succeed and when your business grows, so does theirs. That's the definition of a partnership: benefits for both parties.
So, why use a freight broker? Efficiency. A freight broker adds value and flexibility to your supply chain and that becomes your competitive advantage. Focusing all of your energy on what you do best gives you an edge and helps you stay competitive.
What should I look for in a flatbed freight broker?
Selecting the best broker comes down to the integrity and work ethic of the brokerage. It's best to find a freight broker that has been in the business for a few years and has good reviews and is open and honest in their communication efforts. When shopping for a freight broker, shippers should follow a few tips to find the right brokerage. These include:
Review the broker's vetting process for carriers.
Assess past brokerage client satisfaction scores as well as broker carrier partnerships.
Get a general feel for the integrity and quality of services provided by the broker.
Ask to see a demo of portals or applicable software, since shippers need freight broker software that's intuitive, versatile, and easy to use.
Check the brokerage licenses.
Determine how the broker manages carriers.
Ask for a custom proposal in writing that considers your unique transportation needs and the costs of such.
Assess trustworthiness, including running a credit check and checking the brokerage for a history of applicable legal liens or past judgments, if any, to determine if any risk could impair your operation.
How do I choose a freight broker?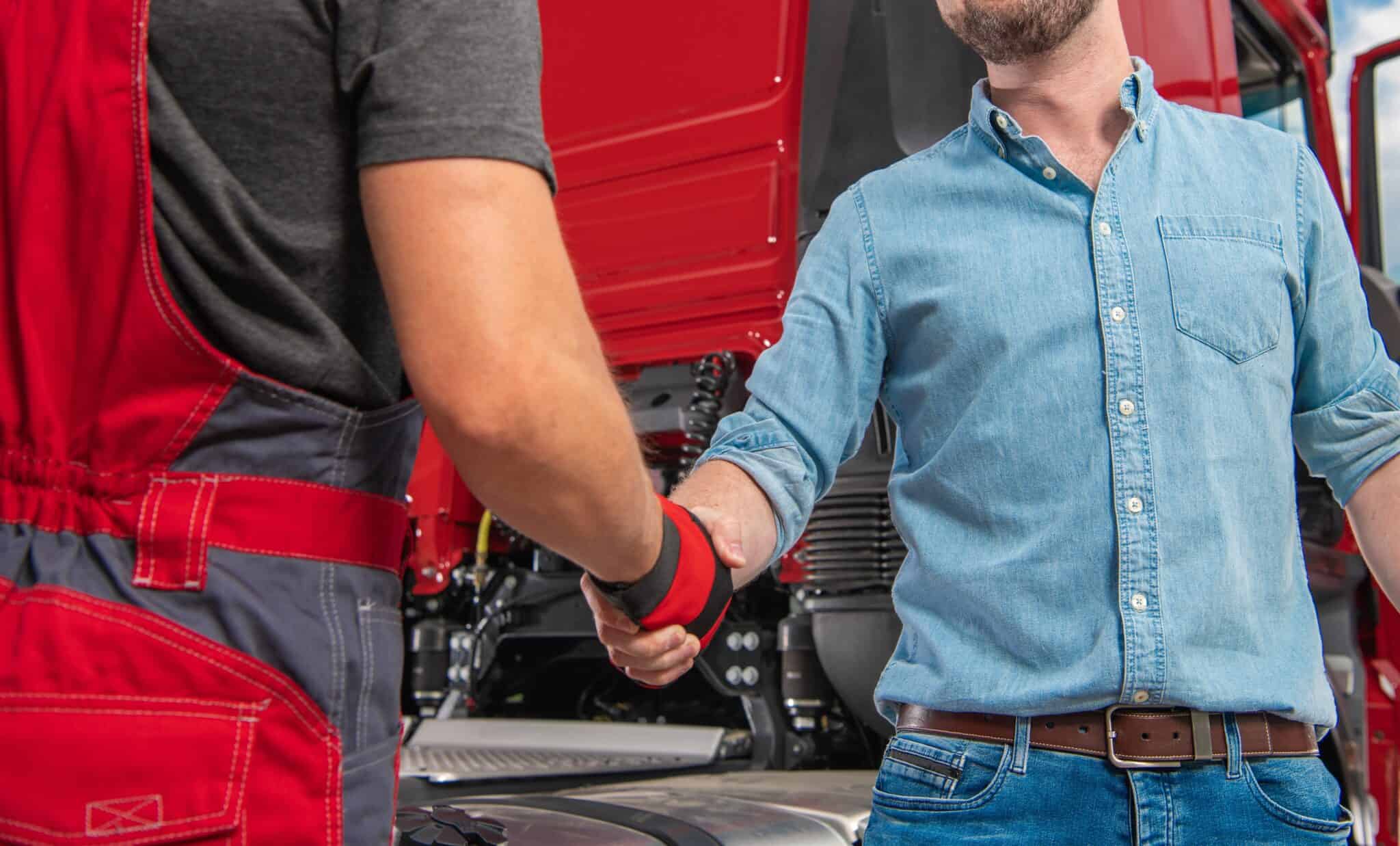 Ensuring the right freight broker is hired is made easier when partnered with the right logistics company. There are many to look for, mostly from their reputation. Choose the best freight broker, and you will be on your way to cost-effective transport.
What questions should I ask a freight flatbed broker?
Finding a freight broker that is open, honest and great at communicating will help ease your mind when they are handling your business. Some things to ask are:
How long have you been in business?
How do you find your carriers?
What is the onboarding process for your carriers? How do you vet them?
When you have a good carrier, how do you keep them?
How is your customer retention?
How do you track and manage your transport?
If I need help, how available is your team to help me?
What do you think is your team's best quality?
Why Choose VeriTread
VeriTread has the largest network of freight brokers that move thousands of loads every year and can quickly generate a reliable estimate on the go. Our extensive specs and dimensions database of 60,000+ items, ensures you spend less time researching and more time putting your equipment to work. The VeriTread Shipper quote process is the simplest way to receive competitive quotes from vetted transport providers.
Follow these easy steps and you will receive a quote in under one minute:
Select Ready To Ship from the Freight Options Page
Enter a Manufacturer & Model
Verify or Edit Your Machine Dimensions
Enter Pickup & Drop Off Locations
Your Quote is Ready!
We believe our suite of innovative decision tools empower our customers to make smarter and more informed transportation decisions, reducing overall uncertainty, and saving you time and money. If you have questions contact us at (800) 880-0468 or (863) 226-0903 and let our team of experts help you with your transport needs.