Easy Construction Equipment Hauling: Get competing freight bids, based on exact machine dimensions, with VeriTread
July 19, 2020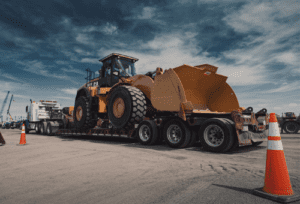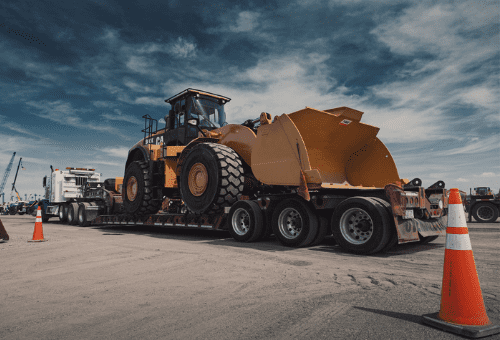 Construction equipment is constantly on the move. It has to be transported, whether from a manufacturer, dealer, rental company, auction company, contractor or just from job to job.
And it doesn't come in a neat shipping container. It can require specialized equipment to load and transport, special permits, a pilot car and/or adherence to port protocols, all at a price tag that can be an unpleasant surprise. Not to mention that each state has its transport rule quirks and that the machine may have been modified in ways that change transport dimensions and weight, none of which are on a standard spec sheet.
Finally, who do you trust to efficiently, safely and legally transport a costly machine?
Jeffrey G. Cox Jr., president, VeriTread, knows about construction equipment freight woes. He operated a construction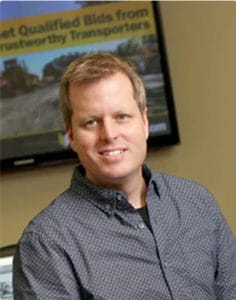 equipment heavy hauling business for 10 years and his equipment heritage goes back to his grandfather, James Cox, who co-founded Komatsu dealership Linder Industrial Machinery. "I know their pain points," he says.
"There are a ton of challenges around hard-to-move freight," Cox says. And if a hauler shows up with the wrong trailer type, hasn't ordered the right permits and has no plan for getting the machine on the trailer, it adds to the total expense.
Since he established software firm VeriTread, Lakeland, Florida, in 2013, Cox has taken on the construction equipment freight conundrum. The resulting software solution has attracted a number of big-name investors, including Sumitomo Corporation of Americas, Ritchie Bros, United Rentals and several dealers.
Two-sided market
In what Cox calls a "two-sided marketplace," his company connects construction equipment owners/buyers/users with haulers. For large fleet providers such as manufacturers, dealers, rental companies and large contractors, VeriTread offers its freight management solution.
VeriTread says its services appeal on several different levels. "There are different pain points depending on what side of the freight you're on," Cox says.
For contractors who occasionally buy used equipment or need to transport equipment from job to job, VeriTread offers help with the nuts and bolts of machine transport, such as how to find a carrier, who to trust to carry your equipment and how much it will cost. "Now they can go into an auction knowing their ballpark freight costs." Cox says.
When users key in what make and model they want to move, the equipment dimensions are pre-populated into the order. "We have the largest equipment spec database because that's critical in order to get a good price on moving equipment.," says Wayne Keyes, VeriTread chief marketing officer.
The company's Load Advisor app electronically profiles the freight and tells users what they will need to transport it, including loading equipment, trailer type and permitting. The company says its database contains detailed transportation dimensions for more than 61,000 pieces of equipment, which are critical when determining pricing, routing, permitting and trailer selection. "It helps haulers give an accurate price on what it takes to ship the machine," Keyes says.
VeriTread allows users to note any anomalies that affect transport, such as machine modifications. Take, for example, transporting a Cat D8T. "This model comes in several configurations," Keyes says. "It may or may not have a ripper. We take our customers through everything that's going to affect transport. While they may know everything about how to operate this machine, they may not necessarily know that it takes to ship it, especially if it's going across state lines."
Continue reading at Equipment World