What To Expect When Buying a Humvee
July 12, 2022
Humvee Buying Process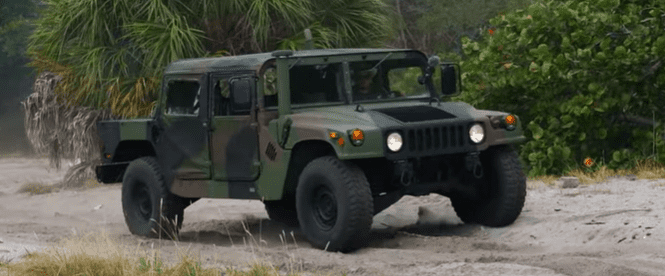 There is a certain process that you must follow when you are in the market for buying a Humvee. Buying a Humvee is not like purchasing a regular vehicle. These vehicles are purchased off of a military auction so, this is what to expect when you are purchasing a Humvee:
Payment & Titling – After you purchase your Humvee, you will have three business days to deposit your entire payment. When you are checking out, buyers can purchase either a Form SF97, Transferable State "Off-Highway" Title, or a Bill of Sale.
EUC Process – Buyers will then have to fill out an End-Use-Certificate. This part of the process could take many months before it can be cleared by the Trade Security Controls or (TSC).
Picking up or Shipping Your Humvee – You will need to work together with a government contractor to schedule a pick-up time for your Humvee. If you are unable to go pick-up the vehicle, you will need to get in contact with a shipping company that works well with the government contractor.
Are Humvees Street Legal?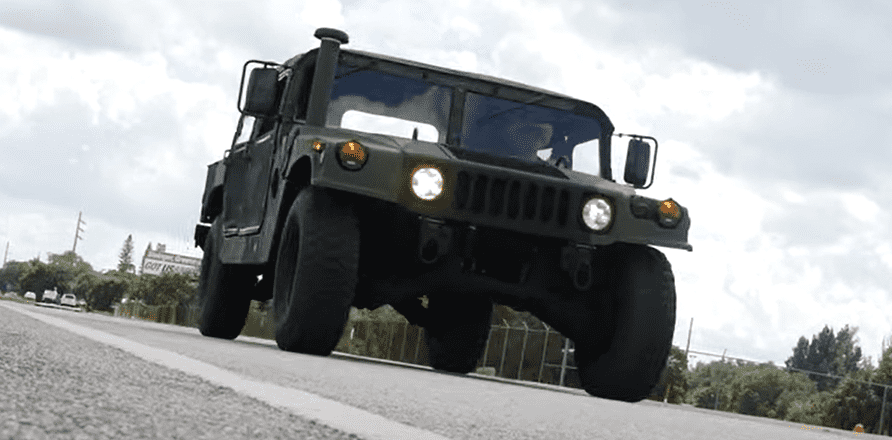 Humvee's are legal to drive if the state you live in allows it. As of now 30 out of the 50 states do not allow people to drive a Humvee on a public road. Here is a list of states that do not allow a private ownership and street legality of a Humvee:
Alabama

Alaska

Arkansas

Connecticut

Hawaii

Idaho

Indiana

Iowa

Kansas

Louisiana

Maine

Massachusetts

Mississippi

Missouri

Montana

Nebraska

Nevada

New Hampshire

New Jersey

New Mexico

New York

North Dakota

Ohio

Oklahoma

Pennsylvania

Rhode Island

Tennessee

Washington

West Virginia

Wyoming
If you live in a state that will allow you to drive a Humvee on a public road, the process of making the vehicle street legal can be complex and time-consuming. The hardest part of making your Humvee street legal is acquiring the correct title. If you buy your vehicle from a government auction site, you can also purchase a bill of sale and a SF97 form. The SF97 form allows the government to know that the vehicle is for your use only. After you have the bill of sale and the SF97 form completed you can take it all to your local DMV to receive a clean title. This process could also take a while because getting a Humvee registration is different from a regular vehicle.
Are Humvees Reliable?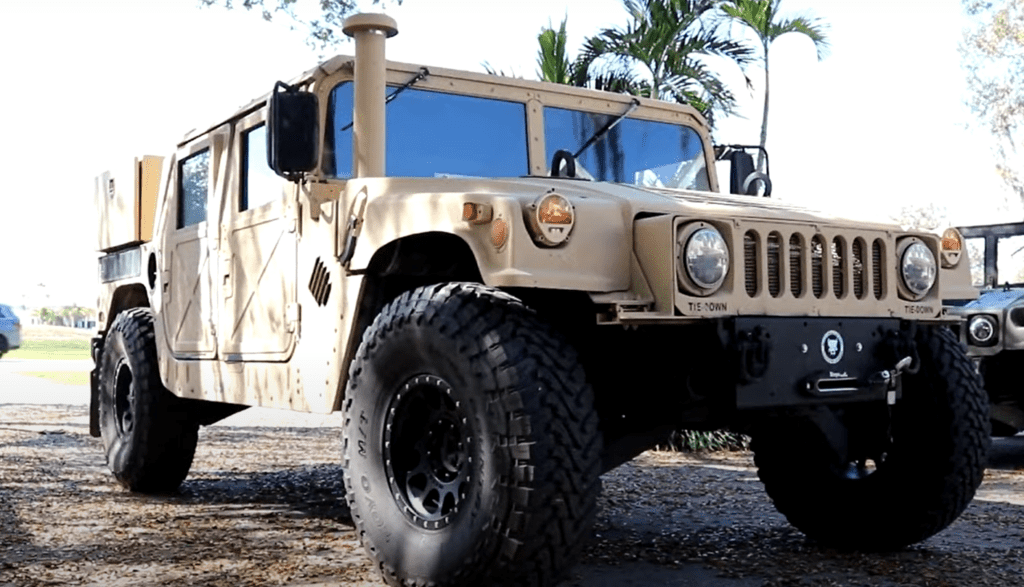 Overall, Humvees are reliable, maintainable, and built to last. They are built for rough weather and conditions and when they are taken care of properly, the vehicle can usually run anywhere between 300,000 to 500,000 miles. If you plan on only driving your Humvee on pavement with the proper tires, you can use this vehicle as long as you please. With that being said, like any other vehicle it can have its fair share of issues. If you are wanting to only use the vehicle for off-roading then that will up a heavy strain on the Humvee and reduce its life span. A Humvee also consumes a lot of fuel and requires regular maintenance with spare parts also being difficult to find.
What Affects Humvee Shipping Cost?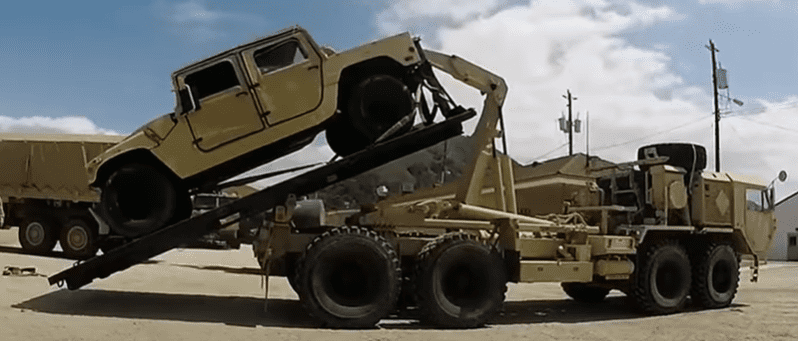 The low cost of shipping a Humvee can be around $1500 with the high being around $5000. You can normally see the cost of shipping a Humvee be between $2000 and $3000 but with that in mind there are many different factors to consider when shipping your Humvee such as:
Delivery preference

Shipping options

Vehicle type and condition

Distance and location

Time of year

Additional services
When it comes to deciding what carrier to use to transport your Humvee, the most common chosen is the open deck carrier. An open deck carrier is when your vehicle can be exposed to weather elements such as rain, snow, sleet, hail, wind and road conditions like dust and debris. Open deck carriers are more efficient, easier to schedule, and they are cheaper than using an enclosed carrier.
Why Choose Veritread?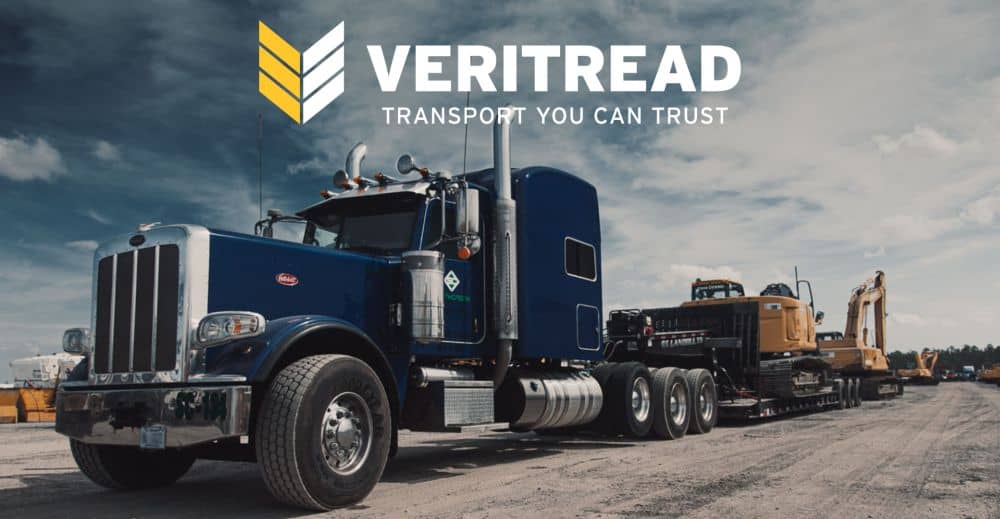 VeriTread is your go to solution for hauling a Humvee. We can have your Humvee delivered to any destination in North America in a safe and timely manner. We are experts in connecting you with a transport provider that can handle all the paperwork, select the right trailer and driver, and chart the most efficient route.
VeriTread moves thousands of Humvees every year and can quickly generate a reliable estimate on the go. Our extensive specs and dimensions database of 60,000+ items, ensures you spend less time researching and more time putting your equipment to work. The VeriTread Shipper quote process is the simplest way to receive competitive quotes from vetted transport providers. Follow these easy steps, and you will receive a quote in under one minute:
Select Ready To Ship from the Freight Options Page

Enter a Manufacturer & Model

Verify or Edit Your Machine Dimensions

Enter Pickup & Drop Off Locations

Your Quote is Ready!
We believe our suite of innovative decision tools empower our customers to make smarter and more informed transportation decisions, reducing overall uncertainty, and saving you time and money. If you have questions contact us at (800) 880-0468 or (863) 226-0903 and let our team of experts help you with your transport needs.