What Qualifies as a Heavy-Duty Truck?
January 19, 2022
What Qualifies as a Heavy-Duty Truck?
Heavy-duty trucks are pretty common on most construction sites. Most people have probably seen a vehicle that can be classed a "heavy-duty truck" but may not quite realize it. When it comes to transporting these trucks, there's a lot of hassle you have to go through.
You must get oversize load permits, go through weight inspections, and complete tons of paperwork. Still, it's absolutely critical to get your heavy-duty trucks onto your next job site in a timely and efficient manner.
If you're unsure what a heavy-duty truck is, we'll go over what qualifies as one and three common types of heavy-duty trucks you'll see on a construction site.
What Is a Heavy-Duty Truck?
A heavy-duty truck is classified as a vehicle that has or exceeds a Gross Vehicle Weight Rating (GVWR) of more than 26,001 pounds. These types of vehicles can belong in either the Class 7, 8, or 9 categories. Most aren't designed to be driven on regular highways. The main reasons are the size of the tires and the weight of the truck. They use a lot of fuel and are not cost-effective to travel on regular roads.
Now you might think you should still be able to easily drive a heavy-duty truck from one local job site to the next, but that's not optimal either. Again, these are enormous, slow, and powerful trucks designed primarily for construction and not hitting the road. There's a good reason you don't see these driving very often on the road.
When you want to transport a heavy-duty truck from one location to another, you usually want to use a trailer hooked to a semi-truck. This isn't a universal method, though. If you're dealing with a medium-sized truck compared to a heavy-duty truck, you might need more specialized transport. This is why it's best to consult transport experts who can help you handle your specific truck transport needs.
Common Types of Heavy-Duty Trucks
Now that we've established what a heavy-duty truck is, let's go over three common types you'll see on construction sites.
Concrete mixer trucks
A concrete mixer truck is a vehicle designed to mix concrete and transport it onto a construction site. Typically these vehicles can either have concrete that is already mixed from a batch plant or have the materials loaded onto the concrete mixer truck and mix while in transport. Once at a job site, concrete is poured from the concrete mixer truck's chutes, which can be discharged from the vehicle's rear or front depending on its configuration.
Dump trucks
A dump truck is used for transporting materials like sand or gravel on a construction site.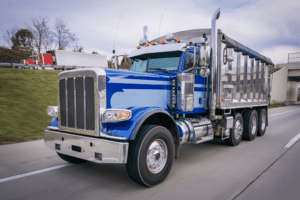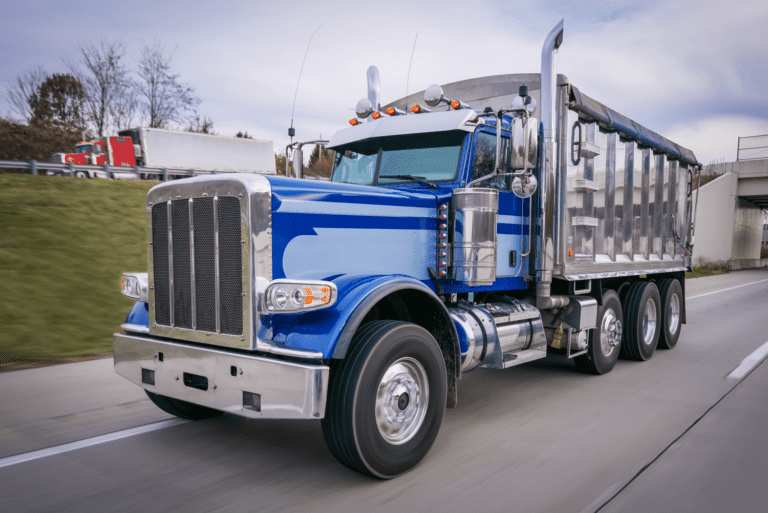 These vehicles are best recognized by their large open-box bed attached to the rear of the vehicle and equipped with hydraulic rams to lift the front on the bed. The hydraulic rams allow a dump truck to deposit or "dump" materials on the ground.
How Much Does It Cost To Ship a Heavy-Duty Truck?
Prices for heavy-duty truck transportation will vary depending on the service, type of vehicle you're shipping, time of year, and the equipment we'll need to transport your cargo. A freight estimator can help you save time by giving you machine diagrams, specs, and instant freight estimates in a matter of seconds.
Heavy-Duty Truck Transport Done Right
At VeriTread, heavy-duty truck transport is one of our specialties. We can haul a wide variety of trucks, including mixer trucks, dry vans, and mobile cranes.
VeriTread is dedicated to providing the best transportation experience around. We are committed to simplifying and improving heavy-duty truck transport. We have the connections and the trailers to tow these heavy beasts.
We recognize every customer will have unique needs, so we focus on building all our maintaining consistent communication between our clients and truck drivers and getting our shipments from point A to B with optimal efficiency. We focus on getting all of the paperwork in order, so you can have a smooth transport experience.
Please feel free to contact us online or call (800) 880-0468 or (863) 226-0903 for international calls.