May 26, 2022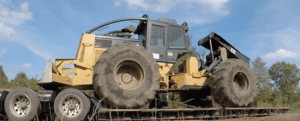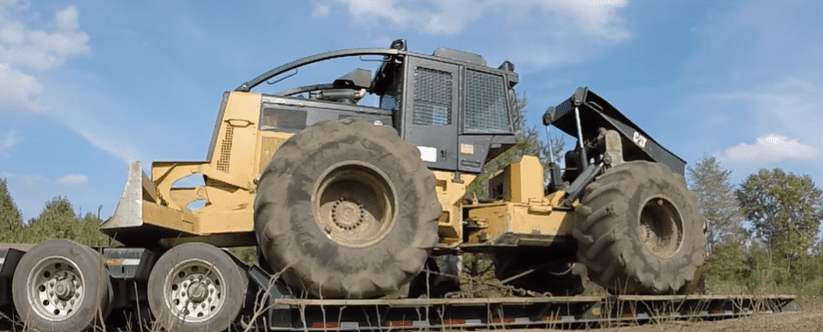 What is a Skidder?
In the 1920s, skidders used to be pulled by domestic farm animals. This way of moving skidders began to diminish when gas-powered machines started to take the place of animals. Also, to make it easier to lift heavy logs, these machines were provided with winches to help carry the load.
The first design of the skidder was supposed to have a steam engine, because it was thought that the engine would be more effective than the steam donkey. In the early 1920s, the Clyde Skidder is considered to be one of the first fully functional steam powered skidder. A skidder is a machine that is used for pulling logs and how this machine got its name is because when the log gets carried away it would skid across the ground. After the logs are cut, they are taken from the job site to a landing where they will be transported by trucks to a mill.
Today, skidders are one of the most efficient and innovative pieces of heavy equipment ever made.
SKIDDER QUICK LINKS
Get A Quote | Shipping A Skidder Cost | What is Skidder Freight
What Are The Different Types of Skidders?
Skidders can be classified into two different types which are cable and grapple skidders: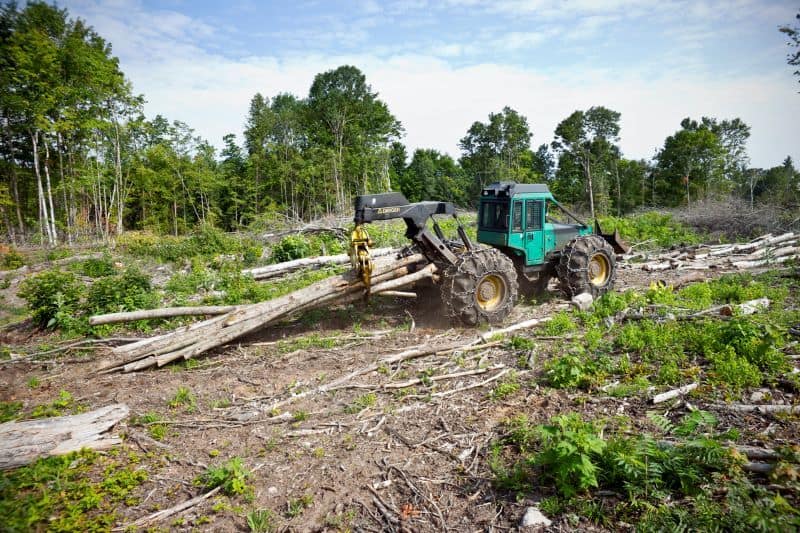 Cable skidders – This type of skidder uses cables that wrap around the logs for the operators to be able to move them by hand. This skidder needs to have a second operator that will have to stay outside of the machine and wrap the cables.
Grapple skidders – This type of skidder uses a grappling system that does not need a second operator. The grapples are connected to a boom, and the boom is something that will help be able to help move the heavy logs. The grapple skidder is considered to be much more productive than the cable skidder.
What Are The Parts Of A Skidder?

Grapple
Arch
Cabin
Exhaust System
Engine
Blade
What Are The Controls For Operating A Skidder?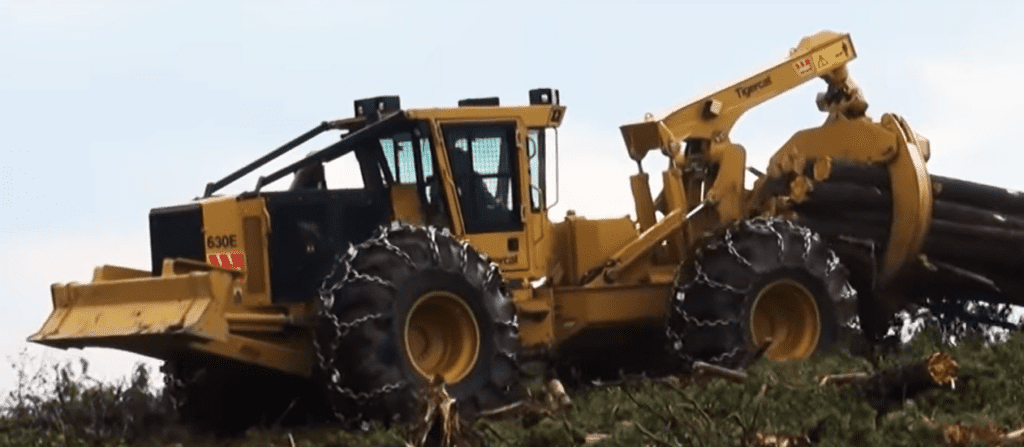 Left arm control: This arm controls your movement from left to right. This arm also has a rocker switch which has a forward, neutral, and reverse options.
Right arm control: This arm controls your grapple. If you move the arm forward or backwards, it will move the grapple closer or farther away from you. Moving the arm to the left pushes the arm up, and to the right will drop it down.
Right side control panel: Has various buttons that operate things such as your lights, air conditioner, idle buttons, park break, and etc.
Speed Control: On the right arm control, you will see two buttons that will either raise or lower the speed to the level you want.
How to Haul a Skidder
With VeriTread, we will find the right transportation services that work for your specific needs. We have recommended trailers that are designed to accommodate a variety of different shapes and sizes of heavy equipment, including wheel loaders. When it comes to how to haul a skidder, we generally recommend using an open deck trailer, which is better designed to accommodate a skidder's unique shape. One of the best open deck trailers to haul a skidder is a flatbed, step deck, or RGN trailer.
Why choose VeriTread?
VeriTread is your go to solution for hauling a skidder. We can have your skidder delivered to any destination in North America in a safe and timely manner. We are experts at handling paperwork, selecting the right trailers and drivers, and charting the most efficient routes.
VeriTread makes it easy to get reliable freight quotes from the experts in equipment transport. VeriTread moves thousands of machines every year and can quickly generate a reliable quote on the go. Our extensive specs and dimensions database of 60,000+ items, ensures you spend less time researching and more time putting your equipment to work.
The VeriTread freight quote process is the simplest way to prepare for transport of your machines. Follow these easy steps and you will receive a quote in under one minute:
Enter a Manufacturer & Model

Verify or Edit Your Machine Dimensions

Enter Pickup & Drop Off Locations

Your Quote is Ready!
We believe our suite of innovative decision tools empower our customer to make smarter and more informed transportation decisions, reducing overall uncertainty, and delivering a better experience for all.
Getting started with VeriTread is easy. You can visit our contact form or call (800) 880-0468 or (863) 226-0903 for international calls.