Shipping LTL freight and finding the right carrier
March 2, 2023
Shipping LTL freight may save you money in the long run!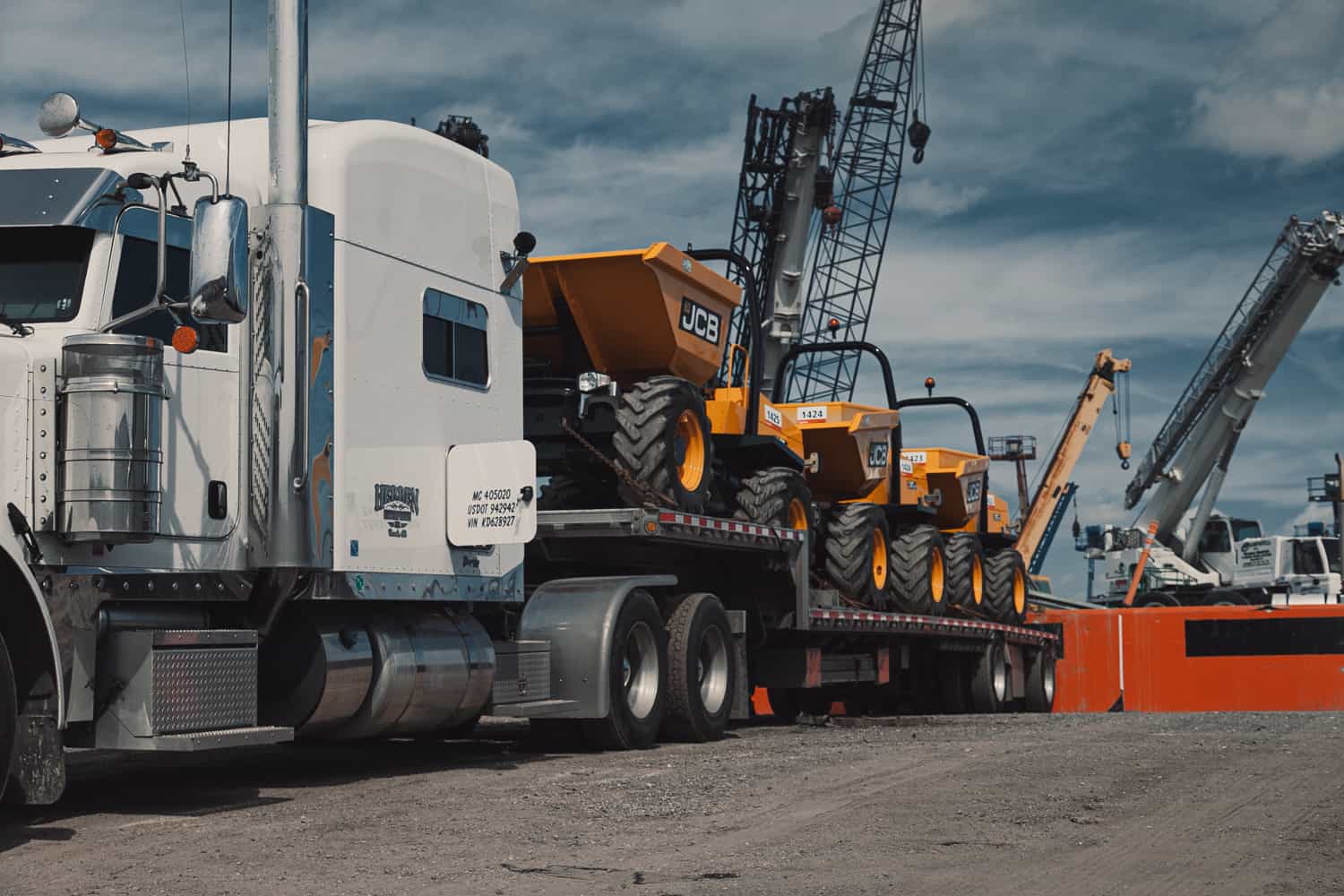 Businesses of all sizes rely on transporting companies to move products across the country. If you've ever had to ship freight across the United States, you might have noticed that there are three main options: full truckload (FTL), less than truckload (LTL), and parcel shipping.
Depending on your shipment at times, these different-sized shipments will often help you save money. However, when it comes down to it, many shippers find that shipping LTL is their best option when shipping parcels in the 150-pound range.
What is an LTL freight?
LTL freight stands for less than truckload. In the shipping industry, it encompasses shipments that either take up less than a full truck or less than 100 cubic feet of space. LTL freight shipments typically include crates and oversize parcels, but they also can consist of small batches of up to six pallets.
It is tailored to meet the needs of small and mid-sized businesses that want to reduce their freight costs and increase the efficiency of their shipping processes. You can use LTL freight for irregular shipments, have high-value goods, or require smaller freight volumes. It gives businesses the flexibility to ship on any day of the week and provides door-to-door or hub-to-hub delivery options.
LTL transport differs from freight transport in that it provides door-to-door service without you having to load or unload your shipment. You simply pack the freight and then let the trucker bring it to its destination. While this may seem like a time-consuming process, there are plenty of reasons for using LTL freight transport. Many businesses do not realize how much they could benefit from this less-intensive shipping option.
SHIPPING LTL FREIGHT QUICK LINKS
Get A Quote | Shipping LTL freight Cost | Saving Money
How does shipping LTL freight work?
LTL freight works by consolidating a group of shipments in a similar direction and arranging for a local truck to pick them up and transport them to a nearby terminal for final delivery. This efficient shipping process keeps costs down, but only when it's done correctly.
The number of trucks available to pick up freight loads from customers depends on the size of the trucking company and what kind of terminal network it operates. The amount of time a load is at a terminal depends on where it's being sent, the contents of the load, and which type of LTL carrier picks it up. If a shipment is traveling a long distance to a different country, there may be more consolidation stops in between.
With that said, if it's going across town or to a neighboring state, your freight could be consolidated with other shipments going in the same direction and get delivered quite efficiently. When using LTL freight, it's vital to use an established, reputable carrier, or you may not get your shipment in one piece.
When to ship LTL freight?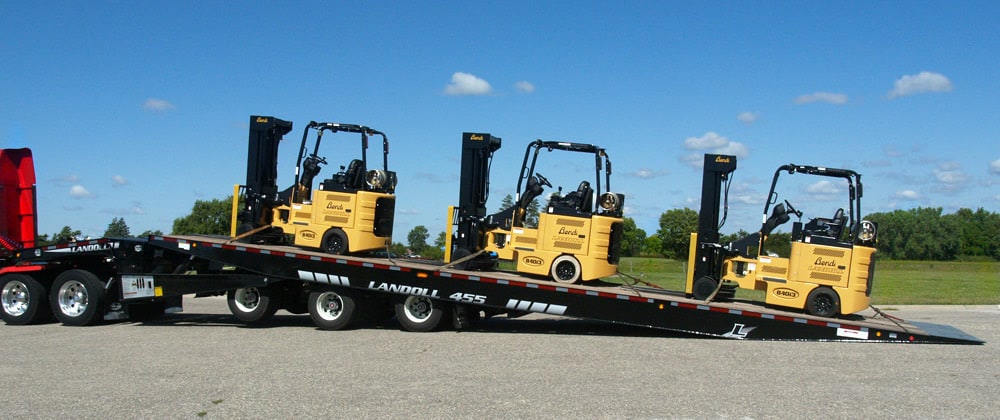 Light truckload shipments are often the least expensive shipping option for freight that weighs less than 15,000 pounds. However, oversized parcels or too heavy can't fit into a van, trailer, or box van. In such cases, LTL may be your only option to get a parcel delivered to a residential address, an island, or a remote country area. A poignant choice when you need one truck for a customer pickup, the LTL option will save you money when compared with full-truckload shipments or parcel shipping.
LTL shipments are assigned a freight class based on the characteristics of the cargo. LTL freight classes range from Class 1 (Light Class, less than 100 pounds) to Class 8 (Extra Heavy Class; over 100,000 pounds). You should choose the LTL freight class that best fits your shipment's density, storability, handling, delivery, and liability requirements.
How long does it take to ship LTL freight?
LTL freight delivery times are based on an LTL carrier's logistical delivery time to get their cargo from one destination to another. That said, your carrier's ability to meet that time is impacted by factors outside the carrier's control, which means that LTL delivery times are set as estimated ranges.
It's essential to know that deliveries can take as few as one or as many as five days. However, in most cases, you can expect delivery times to fall on the lower end of this scale. Suppose your company is manufacturing a seasonal product. In that case, you probably want faster delivery times – in which case, you should consider shipping LTL freight – which offers guaranteed delivery times, with a shipping cost that's comparable to truckload rates.
How is LTL freight priced?
The various factors that go into determining freight rates are international shipping routes, the distance between points of origin and destination, the expected handling time, customs clearance, documentation formalities, whether your cargo will require refrigeration or other special treatment during transit and many others.
Freight shipping rates are directly related to each shipment's weight, height, width, origin, and destination. LTL freight carriers generally price freight based on the freight class assigned based on the density of the material (freight class 1-8). They also use customers' shipment information to determine which service type is most appropriate for the shipment.
Advantages of shipping LTL freight
The need for cost-effective, efficient freight shipping in today's economy is more significant than ever. While the pressure to properly manage your company's supply chain may be on you alone, you never have to go it alone. One way to accomplish increased supply chain efficiency is by choosing to work with LTL carriers. Here are some of the benefits you can get:
Pay for the Space You Require

LTL shipping helps companies save money and time by allowing them to only pay for the space their shipment requires. Truckload shipping or freight requires you to pay for all of the space on a truck, meaning if your freight is lumpy, you might be paying for the room you aren't using. The alternative, less than truckload (LTL) shipping, allows you to pay for only the space required by your shipment.
Save Space in the Warehouse

Warehousing is an expensive operation for businesses. With traditional storage methods, entire pallets are stored in the facility until they are all packaged up and ready to ship. Once packaged, many companies will tie down or stretch wrap their shipments to arrive safely at their destinations. However, there is no need to hold onto pallets until they are ready for shipment when you ship LTL freight. This saves on warehouse space, allowing for more products to be stored in less space.
Track Shipments Easily

LTL Freight shipping comprises a large amount of freight that is costly and valuable. In contrast to standard load, companies get more security and convenience with LTL shipments. LTL shipping carriers provide frequent tracking information of freight, including pickup information, the status of on-time or delayed deliveries, and delivery confirmation. This means that you have more control over your shipments.

Leverage Other Services

Shipping LTL freight has several services for shippers to meet their needs best. Three-day service is guaranteed for businesses who need goods quickly. Expedited services are available for delivery in just two business days, while sealed divider service protects particularly fragile deliveries. Standard and weekend plans are available at discounted rates for retail companies who need to ship orders to distribution centers.
Let VeriTread Help You!
VeriTread is your go to solution for shipping LTL freight. We can have your LTL freight delivered to any destination in North America in a safe and timely manner. We are experts at handling paperwork, selecting the right trailers and drivers, and charting the most efficient routes.
VeriTread makes it easy to get reliable freight quotes from the experts in equipment transport. VeriTread moves thousands of machines every year and can quickly generate a reliable quote on the go. Our extensive specs and dimensions database of 60,000+ items, ensures you spend less time researching and more time putting your equipment to work. The VeriTread Shipper quote process is the simplest way to transport your machines. Follow these easy steps and you will receive a quote in under one minute:
Enter a Manufacturer & Model

Verify or Edit Your Machine Dimensions

Enter Pickup & Drop Off Locations

Your Quote is Ready!
Getting started with VeriTread is easy. You can visit our contact form or call (800) 880-0468 or (863) 226-0903 for international calls.