Smooth Sailing: Preparing Your Boat for Transport
August 31, 2023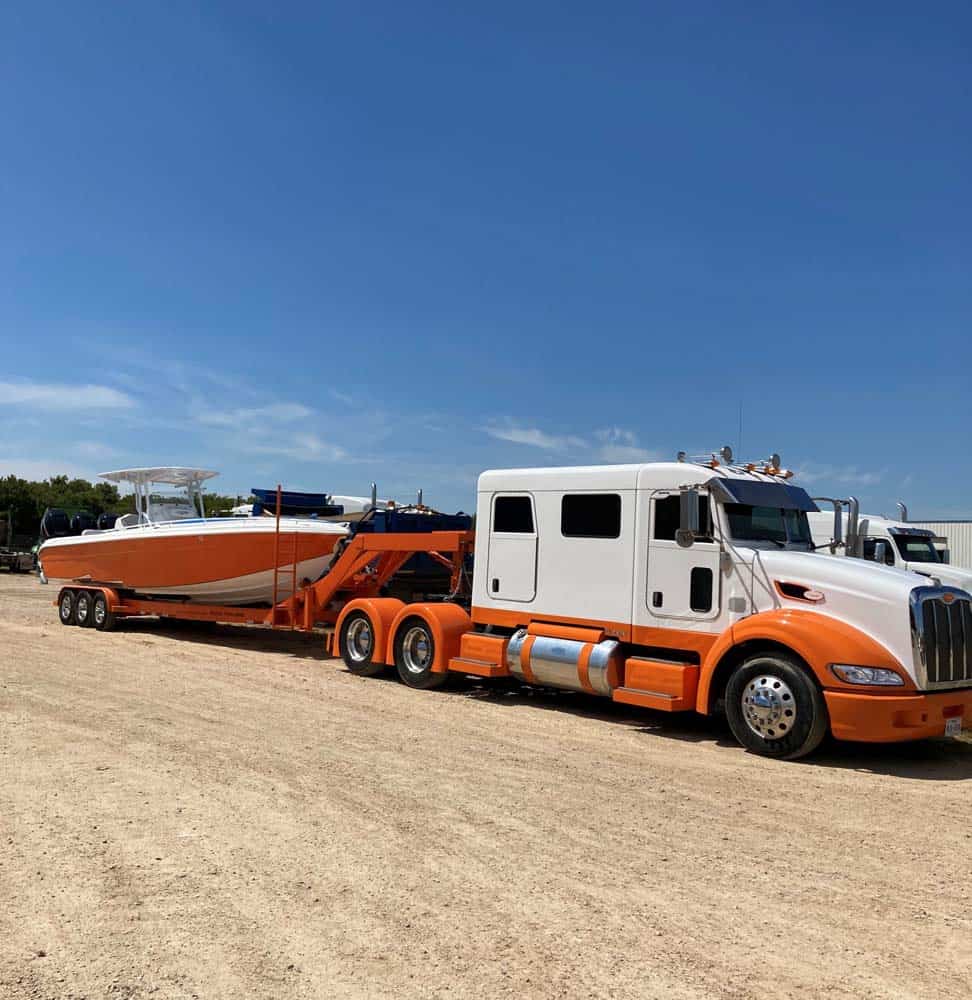 As a boat owner, you understand the value and significance of your vessel. It's not just an object; it's a source of joy, adventure, and perhaps even a sense of freedom. Therefore, when it comes to preparing your boat for transport, proper preparation is paramount to ensure it reaches its destination safely and securely. In this article, we'll guide you through the crucial steps you need to take to prepare your boat for transportation. We'll discuss the precautions necessary to protect fragile or sensitive parts, the restrictions on items transported inside the boat, how to secure your boat properly during transport, and the recommended protective materials for boat transport.
Outline:
How do I Properly Prepare my Boat for Transportation?
The key to a successful boat transport lies in careful preparation. Here are some steps to follow:
Clean Your Boat: Before transportation, give your boat a thorough cleaning. This will make it easier to spot any existing damage and prevent any dirt or debris from causing further damage during transport.
Remove Loose Items: Secure or remove any loose items to prevent them from moving around during transport and causing damage.
Document Existing Damage: Take photos and make notes of any existing damage. This will be important for insurance purposes and in case of any disputes about new damage caused during transport.
Check for Leaks: Make sure there are no leaks in the hull. Water can add significant weight and cause problems during transport.
Drain Fuel and Water Tanks: It's usually recommended to drain fuel and water tanks as much as possible to reduce weight.
What Precautions Should be Taken to Protect Fragile or Sensitive Parts of the Boat During Transport?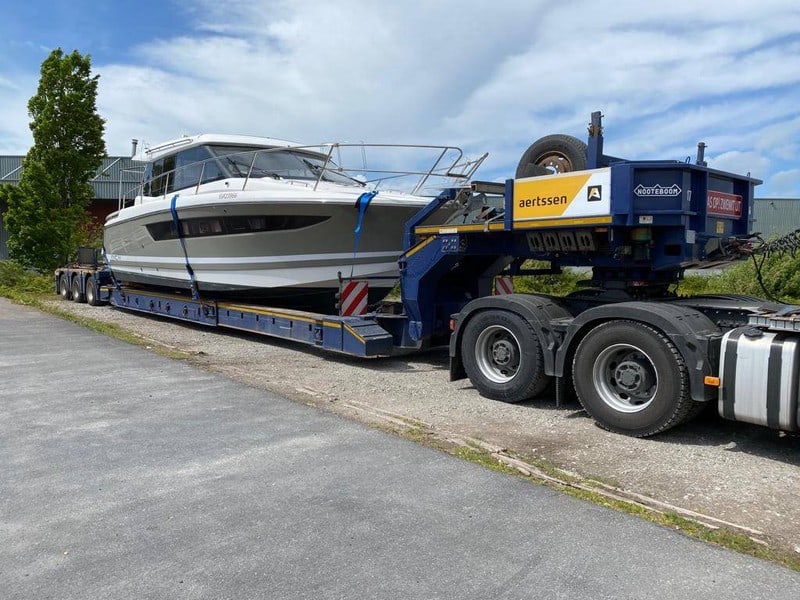 Fragile or sensitive parts of your boat, such as windows, propellers, or electronics, require special attention. Consider removing these items if possible or protecting them with padding or custom covers.
Are there any Restrictions on the Types of Items that can be Transported Inside the Boat?
Generally, personal belongings and other items not permanently attached to the boat should not be transported inside the boat. Not only can these items move around and cause damage, but they also may not be covered by the transporter's insurance.
How do I Ensure Proper Securing of the Boat During Transport?
Securing your boat properly is crucial to prevent movement during transport. This typically involves using straps and tie-downs to secure the boat to the trailer. It's important to ensure these are tight, but not overly so, as too much tension can cause damage.
What Types of Protective Materials are Recommended for Boat Transport?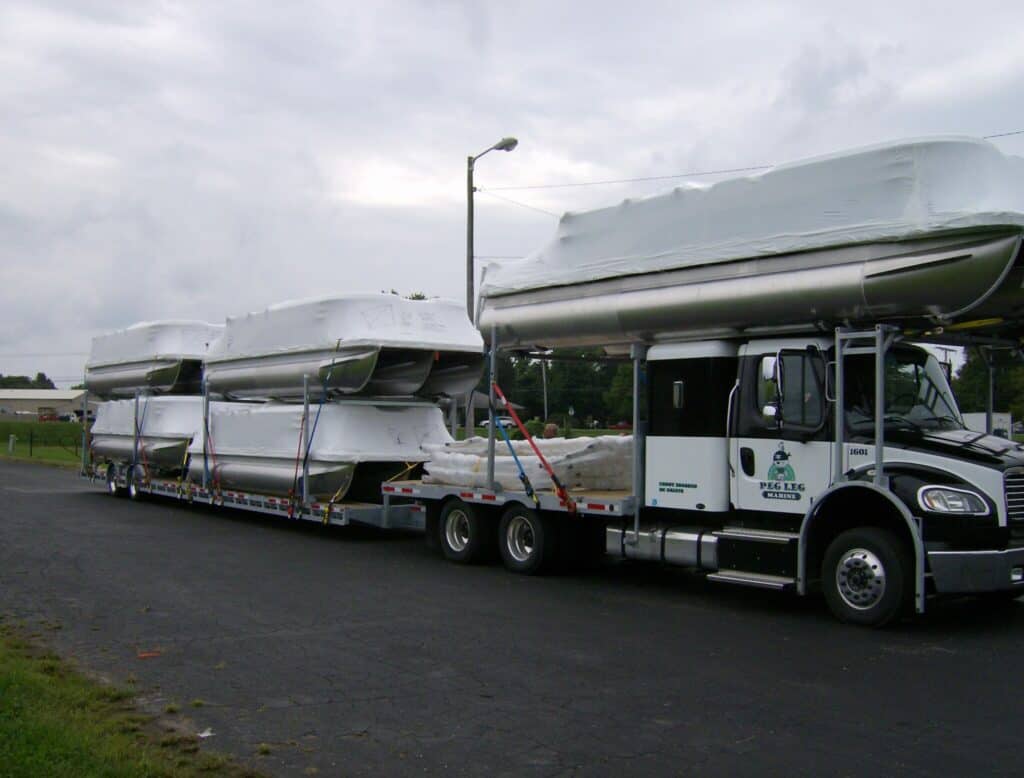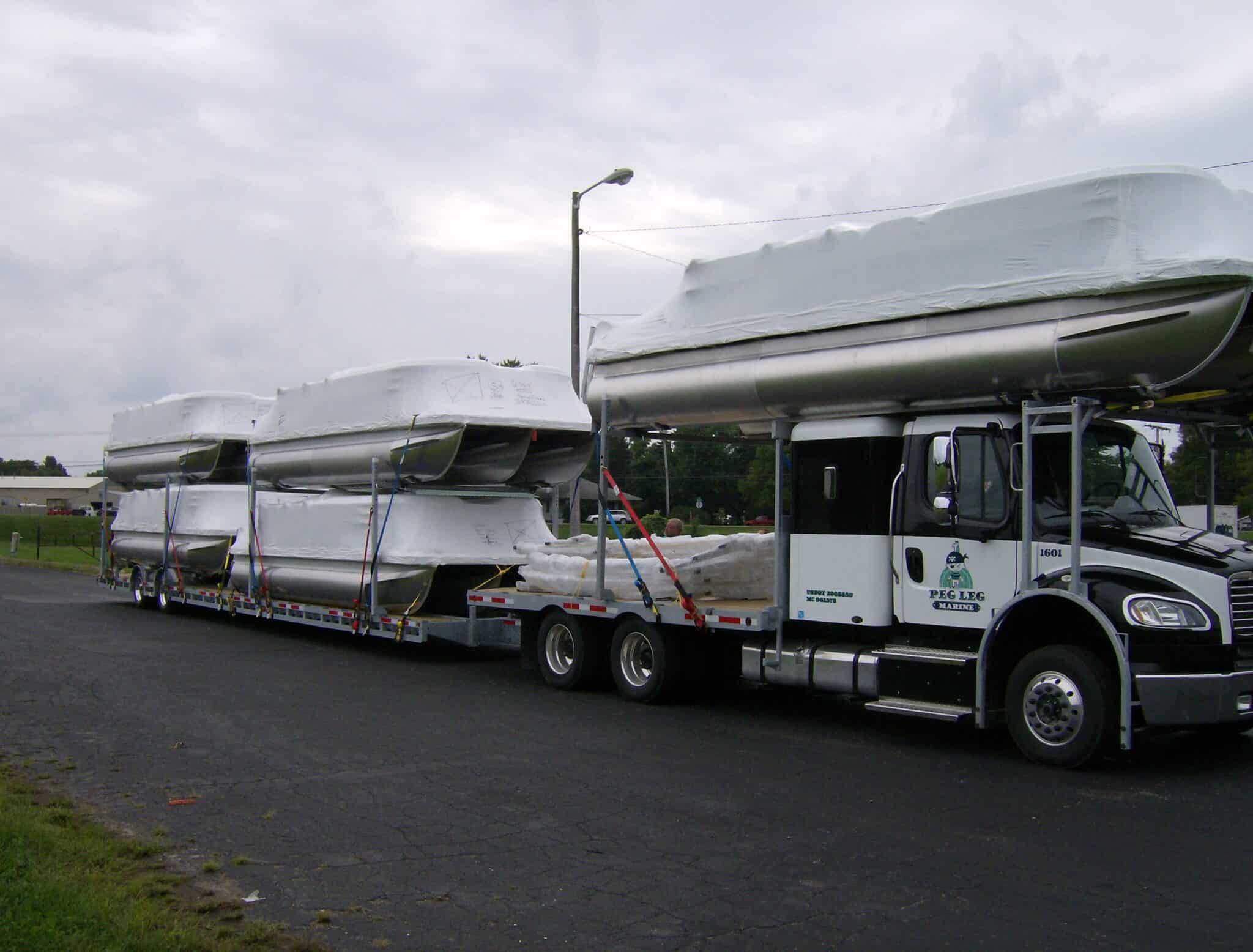 When transporting a boat, protective materials such as shrink wrap, custom boat covers, and padding can be used to protect your vessel from damage. Shrink wrap is particularly popular due to its durability and water resistance.
In conclusion, preparing your boat for transport requires careful planning and attention to detail. By taking the time to properly prepare and protect your boat, you can ensure it arrives at its destination safely and ready for your next adventure.
Making Informed Decisions When Shipping Your Boat
Shipping your boat can be an intimidating process, but with the right knowledge and preparation, you can ensure a successful delivery. Understanding freight costs, researching carriers carefully, preparing your boat for transport, selecting appropriate insurance and finding reliable carriers are all important steps to take when transporting your boat. By following these tips outlined in this article, you will have peace of mind knowing that you've made informed decisions during the entire process. If you have any questions contact us at (800) 880-0468 or (863) 226-0903 and let our team of experts help you with your transport needs. With VeriTread's vetted carriers experienced in automotive transports, listing your shipment is easy and hassle-free. So don't wait any longer – get started today!