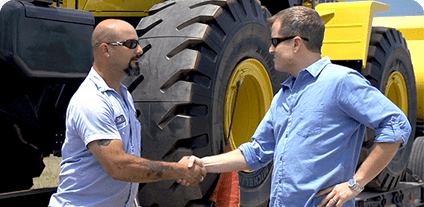 Our Shipper Solution
Get an instant freight price or receive competing bids from pre-qualified transport providers. Negotiate, book, and dispatch online.
Select the right transport company with the industry's most accurate and insightful rating and feedback system.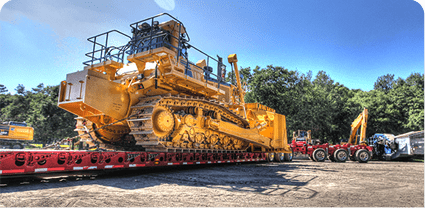 Our Carrier Solution
Access thousands of shipper direct heavy haul loads. Search freight from dealers, rental companies, auction houses, and individuals that want to connect with you.
Tell us about your fleet and let VeriTread locate the freight that is tailored to your capabilities and location. Gain new customers and grow your company.
We Make Light Work of Heavy Haul Transport
See What Our Customers Are Saying

VeriTread is advanced, easy to use, and saves our company money. We are very pleased with their product and highly recommend it.
Bob Davis
President, Power Motive Corp.


VeriTread is a valued and trusted partner. Their innovative solutions simplify the process of transporting used equipment and make it easier for our customers.
Kevin Kobus
Ritchie Bros., VP - US Operations


I spent years evaluating logistics systems for our industry. Nothing else comes close to what the VeriTread system can do. It is truly ahead of its time.
Dan Raber
Ops Specialist, Titan Machinery