Oversize Load Trucking, what you should consider
March 14, 2022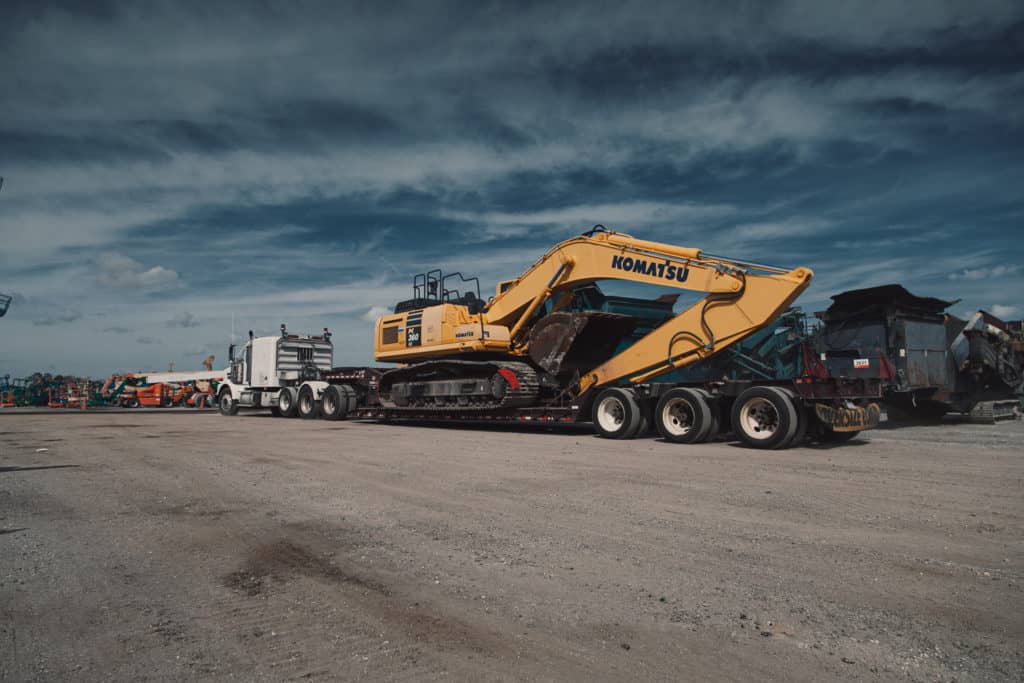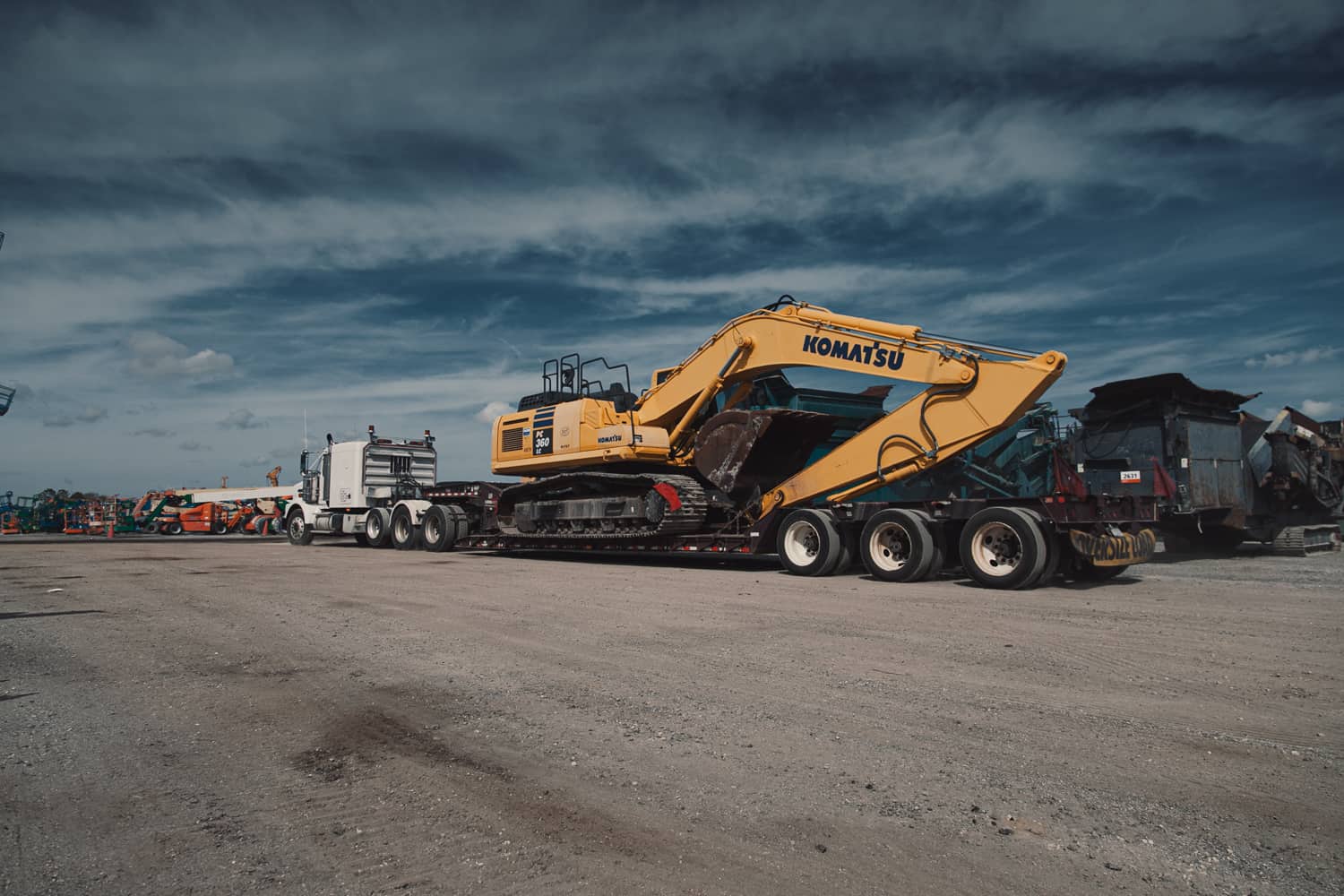 An oversize load is a load that exceeds ordinary weight limits for common trucks to carry on a specific part of the highway, road, air, or water freight. If the load cannot be dismantled into portions, it requires special transportation like the use of flatbed trailers to transport oversize cargo.
While the federal government requires every state to set its regulations for oversize weight limits, oversize loads generally have the following characteristics:
• Height of 13.6 feet
• Length of 48 to 53 feet
• Width of 8.6 feet
• Gross weight of 80,000 pounds
The only way to transport your heavy load efficiently is by consulting experienced oversize load trucking companies. They have the proper tools and equipment and use the appropriate shipping technologies to deliver your cargo, although it exceeds set restrictions.
We will cover the common types of oversize load transport that exist and outline why enlisting a trucking company's services is important.
What is oversize loading?
When working in the construction industry, there are many times where you will have to transport oversize loads or heavy equipment.
As such, oversize loading is the process of loading and unloading heavy loads onto transportation trucks and trailers. It involves carrying a shipment, load, or cargo that goes beyond the normal, legal limits.
It involves the following:
Measuring and preparing the oversize load
Before carrying the load onto the truck and transporting it, you should properly measure its weight and dimensions. These measurements will help you determine the equipment that you need to move the load safely.
Acquiring the right load permits
Oversize loading is not only about carrying your shipment. It also involves the acquisition of the right permit that will allow a seamless transportation process along your route.
Partnering with oversize load trucking companies
Calling on a transportation company is also part of the oversize loading process. The reality is that it is impossible to do the job alone without the right equipment. When it comes to moving heavy loads, safety is paramount. A trucking company will offer you the expertise that you need.
It is important to ensure that your oversize load is secure and that you have the necessary permits that will allow you to deliver it safely to its destination.
When would you need to use an oversize load trucking company?
Oversize load trucking companies transport large items that exceed the size limits for typical roads. They seek special permits that allow them to carry out heavy load transportation successfully. They have the right truck and equipment that is needed to safely transport your oversize loads to their destination.
Their services along with the expertise they offer are essential because they ensure that your cargo does not face any damage and that you will not incur any penalties for inappropriate logistics.
You will need to use an oversize load trucking company in the following scenarios:
When you need to load and unload large cargo
Loading and unloading heavy cargo is not a one-man job. If anything, it requires a team of experts who will work together to ensure that the process goes smoothly. They will go the extra mile to understand your needs and recommend the best equipment depending on your cargo, its size and route.
When you do not understand the logistics
When you are trying to transport an oversize load, there are several factors that you should consider; the destination, the number of vehicles that you may need, and whether you will require an escort and permits.
If you are not familiar with transporting oversized items like industrial equipment, you can experience logistical challenges. An oversize load trucking company can provide everything that you need in terms of logistics.
When you need flexibility
Trucking companies come with every size of truck and trailer for all heavy hauling needs. No matter your destination or type of load, these professionals will accommodate you. They do not use a "one-size-fits-all" approach. Instead, they strive to meet all individual client expectations.
Now that you know when you should hire an oversize load trucking company, it is best to find the one that is most suitable for you.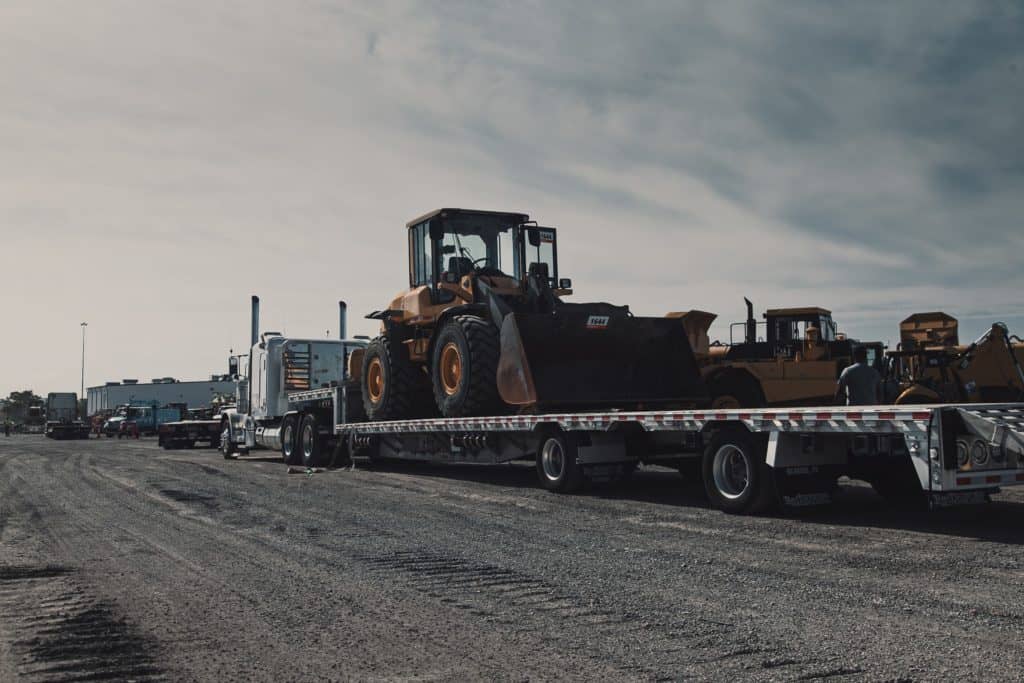 Common types of oversize load transport
There are different types of oversize load transport. However, these are the most common:
Mobile homes
Mobile homes weigh between 3,000 to 10,000 pounds, depending on their size. Thus, they are considered heavy loads that can easily be moved with an oversize truck and trailer. The transportation of these homes requires transporting structures like trailers that are not intended for common highways.
Construction equipment (Bulldozers, Cranes, etc.)
A lowboy or step-deck trailer is essential in transporting heavy construction equipment to its destination. Remember, moving this high level of weight and abnormal size is something that requires professional assistance.
Steel beams
A double-drop trailer is particularly useful in transporting steel beams, especially because steel is heavy, oversize cargo. It has a deck that is close to the ground, which makes it ideal for steel transportation.
Generators
Generators are heavy machinery that you should not carry inside vehicles as they emit harmful gasoline fumes. The best way to transport generators is on the bed of a step-deck or flatbed trailer or an oversize cargo carrier.
Farm equipment like tractors and combined harvesters are oversize and overweight. They are often transported using a lowboy or step-deck deck as it was originally designed to carry heavy equipment. It is a versatile trailer, equipped with ramps to hold the equipment in place.
Apart from flatbed, step deck, double drop, and standard trailers, oversize cargo can also be shipped using removable gooseneck trailers as they are designed to carry oversized freight.
Let VeriTread Help You!
VeriTread is your go to solution for oversize freight. We can have your freight delivered to any destination in North America in a safe and timely manner. We are experts at handling paperwork, selecting the right trailers and drivers, and charting the most efficient routes.
VeriTread makes it easy to get reliable freight quotes from the experts in equipment transport. VeriTread moves thousands of machines every year and can quickly generate a reliable quote on the go. Our extensive specs and dimensions database of 60,000+ items, ensures you spend less time researching and more time putting your equipment to work. The VeriTread Shipper quote process is the simplest way to transport your machines. Follow these easy steps, and you will receive a quote in under one minute:
Enter a Manufacturer & Model

Verify or Edit Your Machine Dimensions

Enter Pickup & Drop Off Locations

Your Quote is Ready!
Getting started with VeriTread is easy. You can visit our contact form or call (800) 880-0468 or (863) 226-0903 for international calls.