IronPlanet Partners with VeriTread
April 10, 2014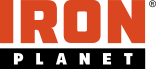 IronPlanet
, the leading online marketplace for buying and selling used heavy equipment, today announced a partnership with VeriTread, to provide IronPlanet customers with the industry's most reliable and cost-effective shipping services. "We are excited to partner with VeriTread to give our customers access to best-in-class prequalified transportation services," said Greg Owens, CEO, IronPlanet.
The VeriTread/IronPlanet integration allows IronPlanet customers to select VeriTread for transportation during the checkout process. When the customer selects VeriTread, their purchase information is automatically piped over to the VeriTread Marketplace. This integration allows IronPlanet customers to quickly and easily begin receiving transportation bids.
Thank you, IronPlanet, for choosing VeriTread as your exclusive transportation partners. We look forward to many years of continued success.