March 1, 2023
Semi trucks are vehicles that transport goods or passengers for profit. Businesses use semi trucks everyday. Semi trucks go by many names some are 18-Wheeler, Big Rig, Semi-Tractor Trailer, Semi-Trailer Truck, and Tractor-Trailer. In order to ship a Semi truck you needs the correct equipment, a licensed and insured transport company and sometimes oversize permits to handle the task.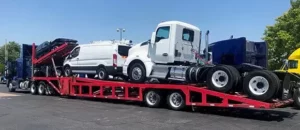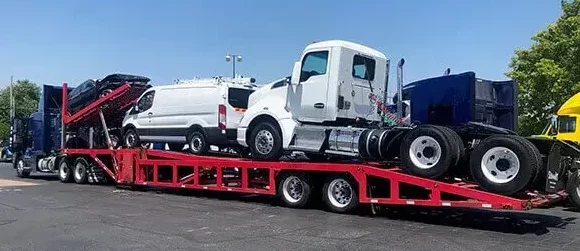 How to Ship a Semi Truck?
Semi truck transport typically requires oversized permits and regular weight inspections when being transported across state lines. A flatbed or lowboy trailers along with bumper pull, and piggy back transport can used for transporting semi trucks. Certain factors that influence the cost and difficulty of the transport include the weight, height, location and if the truck is operable. Bigger vehicles cost more to ship. That's just the way it goes in this industry.
Transporting a semi truck can be complex. You want to ensure it is handled properly. Even a minor mistake can cause a lot of damage or even fines if not take care of properly. Since semi trucks are tied to your business you want to make certain your transport will be on time and safely delivered to continue your services. You cannot transport your goods or passengers for a profit when your semi truck is unavailable or inoperable.
What Things That Impact Your Cost of Transport?
Weight and size are critical factors in determining the cost of commercial truck shipping, mainly because they can vary so much from one vehicle to another. There's a big difference between transporting a pickup, an F-150 and a 18 wheeler because of the difference in dimensions and tonnage.
Different sizes may require special equipment to safely ship from one location to another, particularly the size and type of
trailer needed. Some examples of the types of trailers used for transportation are flatbed, hotshot, single-drop, double-drop and step-deck, to name a few.
As with any other type of commercial truck transport, the delivery distance, and by extension the location and destination, also play a role in the overall cost of transporting. Mileage is a pretty simple cost to understand, but the delivery route also plays a part in determining the cost to ship a commercial truck.
How to Load a Semi Truck?
1.) Make sure to load your semi truck on flat, level ground
If the semi truck is tilted it can cause rollover problems that are easily avoidable.

2.) Make sure the hitch is placed
When the hitch is placed you can begin attaching the trucks to the back of the main one.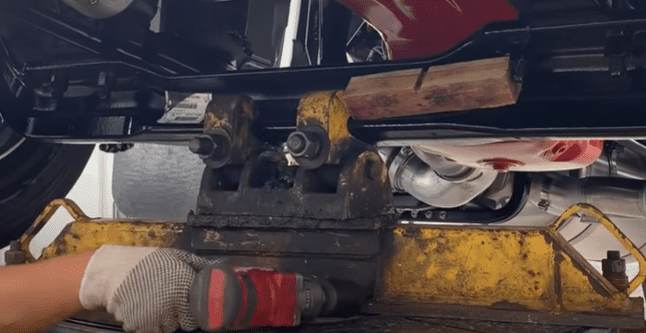 3.) Line up and approach the semi, straight on
Use a spotter if your view is obstructed. Slowly drive your Humvee onto the center of the trailer to avoid damaging the machine or trailer.
4.) Secure your semi for transport
Make sure the semi is ready for transport by securing all essential parts, so you don't harm yourself or others while transporting.
VeriTread Can Help!
VeriTread makes it easy to get reliable freight quotes from the experts in equipment transport. VeriTread moves thousands of machines every year and can quickly generate a reliable quote on the go. Our extensive specs and dimensions database of 60,000+ items, ensures you spend less time researching and more time putting your equipment to work. The VeriTread Shipper quote process is the simplest way to transport your machines. Follow these easy steps and you will receive a quote in under one minute:
Enter Your Make and Model
Verify or Edit Your Commercial Truck Dimensions
Enter Pickup & Drop Off Locations
Your Quote is Ready!
Getting started with VeriTread is easy.
You can visit our contact form or call (800) 880-0468.