The trucking industry is a vital part of a globalized economy as America is finding out now with its supply chain issues. Truck drivers are the lifeline connecting millions of consumers with millions of businesses, making it an essential industry that requires those who work within it to stay at their best.
In an age where Amazon Prime has seemingly changed the delivery expectation from "next day" to "tomorrow," even the responsible shipping industry can find itself scrambling to keep up. With the trucking industry facing a driver shortage crisis, it's no wonder that many drivers are looking for ways to improve their career outlook.
A demanding and stressful work environment has contributed to high trucking company employee turnover rates, resulting in significant problems throughout the industry. With the increase in demand for truck drivers, having a winning recruitment strategy is becoming increasingly important to trucking companies across the globe. With this in mind, let's take a look at how you can re-imagine your hiring strategies.
Qualifications you should look for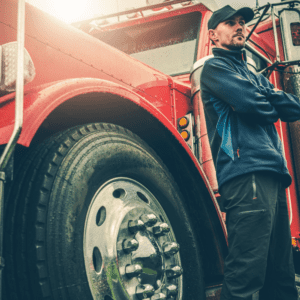 A commercial driver's license (CDL) is issued by the Department of Motor Vehicles (DMV), authorizing an individual to operate various commercial motor vehicles in interstate commerce. A Commercial Driver's License (CDL) is required to handle large trucks, buses, dump trucks, tankers, tractors, and the like. To operate these vehicles safely, you must have a CDL that meets federal guidelines.
To apply for a CDL license, an applicant must be 21 years of age and above. Some states allow individuals as young as 18-year-old to apply for a license. The length of the renewal period of the CDL depends on the state it is issued in. Depending on the nature of your business, the distance, and other vehicle-specific requirements, you can hire a licensed driver.
Key skills required
Professionalism. While driving the company's truck, a driver represents their business and carries out tasks of reporting location and delivering goods. They are always expected to present themselves reliably and professionally, especially when interacting with customers. Hiring the right person for the job will allow both you and your clients to enjoy a long-lasting relationship.
Reliability. Achieving consistency in terms of timeliness for your job is an essential aspect of being a reliable employee. By adhering to a strict schedule, a driver demonstrates that they can be trusted to handle crucial assignments, ensuring that your customers receive the products on time. If a candidate has proof of always getting their job done on time, they are often more desirable to have onboard with your team.
Regulation & Compliance.  Always knowing and abiding by the laws and regulations of the state/federal governments regarding the routes set out by the employer and the rules and regulations of a company. Qualified truck drivers must be able to follow rigorous industry regulations while recording information efficiently on standardized reports.
Communication. Truck drivers must communicate effectively and clearly with anyone who will be helping them with their job. This includes the loaders and the dispatcher at the freight company. One of the simplest ways they demonstrate this is by accurately communicating when they'll deliver a load. The driver should be organized and positive rather than easily discouraged or nervous.
Continuous Education & Training. The job of a truck driver is complex and can change dramatically from year to year with technology and consumer demands. Drivers must be diligent throughout their careers to remain relevant and prepared for the new jobs that will arise. A qualified truck driver should be open to learning about new technologies, be willing to develop/enhance their skillset and be persistent to achieve the best driving results.
Safety & Troubleshooting. Truck drivers are responsible for the safe transport of goods on long journeys. They also need mechanical aptitude and troubleshooting skills to deal with any problems that arise on the road.
Advancing the recruiting process
Today, conventional recruiting techniques are insufficient for finding the best drivers. You no longer have to look for ways to fill positions but rather to advance the recruiting process. You can also consider partnering with local schools for free or discounted CDL training.
Proactive engagement over professional social media networks such as LinkedIn and online job boards, in addition to conventional placement forums, will help you target more qualified employees with higher retention rates. On the one hand, technology can help streamline the recruiting process, and on the other hand, you can shake things up with social media outreach and more rigorous pre-employment screening measures.
Truck Driver Jobs 411 and EveryTruckJob.com are excellent examples of resources for finding experienced truck drivers. Both sites offer searchable databases of available jobs across the country and list the companies hiring with their geographic locations and contact info. Since online rumor mills tend to damage corporate reputations, recruiters must ensure that their ads are legitimate, that they provide accurate information, and that they give a great image of their company.
Don't oversell the job
Successful driver-recruiting programs come down to honest, straightforward communication. Don't overstate the pay or benefits unless you are confident that the opportunity matches the skill sets of your ideal candidates.
Your approach is to be upfront with would-be drivers about what the job really entails. You must give them all the facts early on, so they can decide if it's really for them. And that means talking about money before they hit the road. Your job will be more challenging if recruits are surprised by how little they actually earned their first month on the road.
It's no good hiring a supervisor whose philosophy on hauling is different from the company or offering great pay if it causes problems with local agencies. Drivers must know their expectations before they commit and understand what they're getting into before they start.
Retaining the truck drivers
A truck driver's job is one of the most dangerous jobs in America. Many factors play into this, like the amount of time they spend on the road or working with hazardous cargo. It takes some skill and determination to keep them on your team.
If you are employing truck drivers, you should be doing what it takes to retain them. This will not only save you time and money in the long run, but it also lets you build a relationship with each of your employees. Have open communication with your drivers to understand how they can continuously improve.
It is vital for drivers to be able to voice out any comments and suggestions they may have about their work environment and conditions, so allow them to do so during your regular meetings. Based on their feedback, create training programs to ensure drivers are well equipped for new technologies. You can also provide career planning assistance to make sure they know where their future is headed.
To create a more efficient fleet, you can introduce initiatives to help your drivers be healthier. These include gym memberships, diet, and weight-loss programs, health screenings, and the like. These efforts keep drivers healthy, reduce sickness and absence rates, and improve short-term productivity and long-term profitability.
Concluding Remarks
Hiring professional truck drivers is essential to the success of your logistics company. After all, they are responsible for safely transporting the products that your customers have purchased from one destination to another. With virtually every qualified driver already working and the number of interested drivers dwindling, it's more integral than ever to stand out from the competition and hire only the most skilled and competent drivers available.
About Us
VeriTread is here to help connect truck drivers to a variety of freights with some of the biggest names in the business. We are committed to exceptional services, fair fees, and stand for honesty and integrity.
If you have any questions or want to learn more about becoming a transport service provider, please contact us. We are happy to help and answer your questions.