Gold Rush excavator heads to auction for charity
January 29, 2020
The Gold Rush-themed Volvo EC200E excavator, inspired by the Discovery Channel television show, will be auctioned off at the Ritchie Bros. largest equipment auction of the year.
As well, the proceeds from the sale will benefit two charities.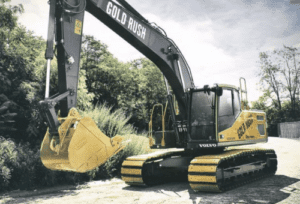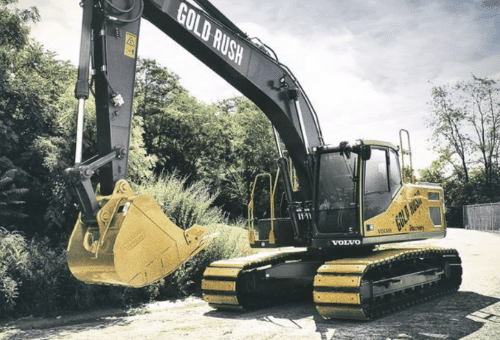 Ritchie Bros. February equipment auction in Orlando, Florida will include this one-of-a-kind Volvo excavator with custom features inspired by the Gold Rush TV show.
Proceeds from the sale will be shared between two home-building nonprofit organizations voted on by viewers.
"This is an opportunity to own a really unique piece of equipment while also helping others," said Dave Foster, vice president of marketing and communications for Volvo Construction Equipment Americas.
"We're honored to support these deserving organizations and allow someone to put to use this impressive machine."
The excavator was designed to celebrate Discovery Channel's 10th season of Gold Rush and to benefit two nonprofit organizations that help people build homes, Building Homes for Heroes and Habitat for Humanity.
Read more to find out how you can vote online to become part of this charitable cause.
Source: https://www.equipmentjournal.com/construction-news/gold-rush-tv-volvo-excavator-ritchie-bros/