Everything You Need to Know About Hot Shot Shipping & Transport
February 14, 2023
How Does a Hot Shot Delivery Work?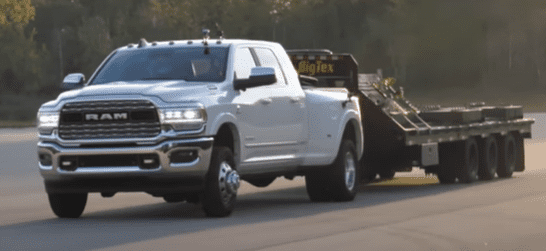 Sometimes you'll need a time-sensitive delivery that's guaranteed to arrive on time. At such times, the conventional hauling services just aren't going to cut it. That's where hot shot shipping delivery services come in to ensure timely delivery and the safe handling of the cargo.
As hot shot deliveries are time-sensitive, hot shot drivers need to be more than just expert haulers. They also have to stay focused and alert, as hot shot deliveries can turn into hot shot emergencies at any moment.
The hot shot delivery process involves the following steps.
Hot shot drivers are notified of hot shot jobs via a load board, where hot shots are posted.
They can accept or decline hot shot jobs within the area they're operating in for that day.
Truck drivers then go to the origin of hot shot delivery and pick up their load.
After loading up, hot shot drivers then head to their destination and unload the cargo.

Hot shot delivery (also known as hotshot trucking) is a delivery service that aims to ensure timely deliveries of time-sensitive cargo. Typically, these are LTL freights involving loads that are less than the capacity of a full truck load.
Hot shot delivery differs from expedited shipping in that truck drivers do not stay on standby waiting for the job. Instead, hot shot jobs are distributed among a fleet of hot shot drivers on a load board. This makes hot shot trucking a great option for truck owners or operators who want to earn extra on a side gig.
What do hot shot drivers haul?

Hotshots are generally Class 3, 4 or 5 trucks pulling a flatbed or other type of trailer for extra capacity. They're often delivering an item needed to prevent a failure, such as in the power grid, in a factory or plant, or a pump in an oil field. They also often tow cars, equipment, machinery, boats and even RVs
How much weight can a hot shot haul?
Hot shot trailers can only legally haul 16,500 pounds of freight on their deck and measure 40 feet at their lengthiest.
This issue is compounded further when you consider the fact that drivers of these trailers — and many others — don't like to put unnecessary stress on their equipment by maxing out their capacities.
For this reason, finding a hot shot driver willing to haul a fully-loaded 16,500 pounds of freight can often prove difficult.
How are hot shot shipping rates calculated? 
Hot shot trucking rates are based on a variety of factors. In general, they tend to pay well because they are last-minute loads that must be delivered on time. But the specific hot shot rate you get will depend on what type of equipment you have, the size and type of load, and your geographic area.
Generally speaking, hot shot hauling rates are around $1.50 per mile. Some jobs, typically urgent ones, pay as much as $2 per mile, but they are not common.
How do I find a hot shot carrier?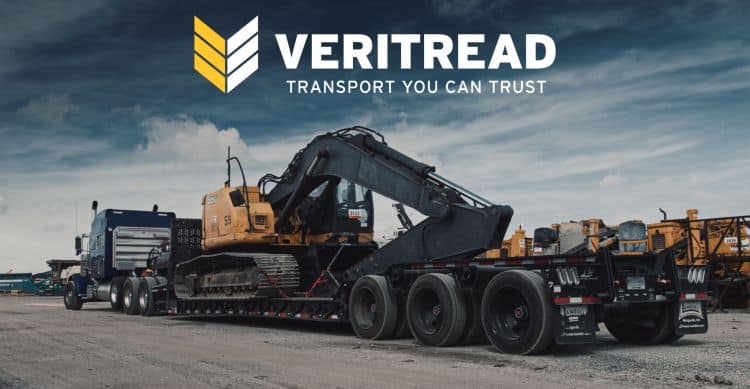 Finding hot shot freight quickly is critical for your bottom line. Whether you're carrying hot shot loads on a full-time schedule or only a few days a week, you need to know the most up-to-date listings in your area if you want to get ahead of the competition. VeriTread's load boards offer you the best selection of hot shot and other specialty loads.
VeriTread moves thousands of hot show loads every year and can quickly generate a reliable estimate on the go. Our extensive specs and dimensions database of 60,000+ items, ensures you spend less time researching and more time putting your equipment to work. The VeriTread Shipper quote process is the simplest way to receive competitive quotes from vetted transport providers. Follow these easy steps and you will receive a quote in under one minute:
Select Ready To Ship from the Freight Options Page
Enter a Manufacturer & Model
Verify or Edit Your Machine Dimensions
Enter Pickup & Drop Off Locations
Your Quote is Ready!
We believe our suite of innovative decision tools empower our customers to make smarter and more informed transportation decisions, reducing overall uncertainty, and saving you time and money. If you have questions contact us at (800) 880-0468 or (863) 226-0903 and let our team of experts help you with your transport needs.