Buying a Bulldozer – 4 Tips & Things to Know
August 17, 2022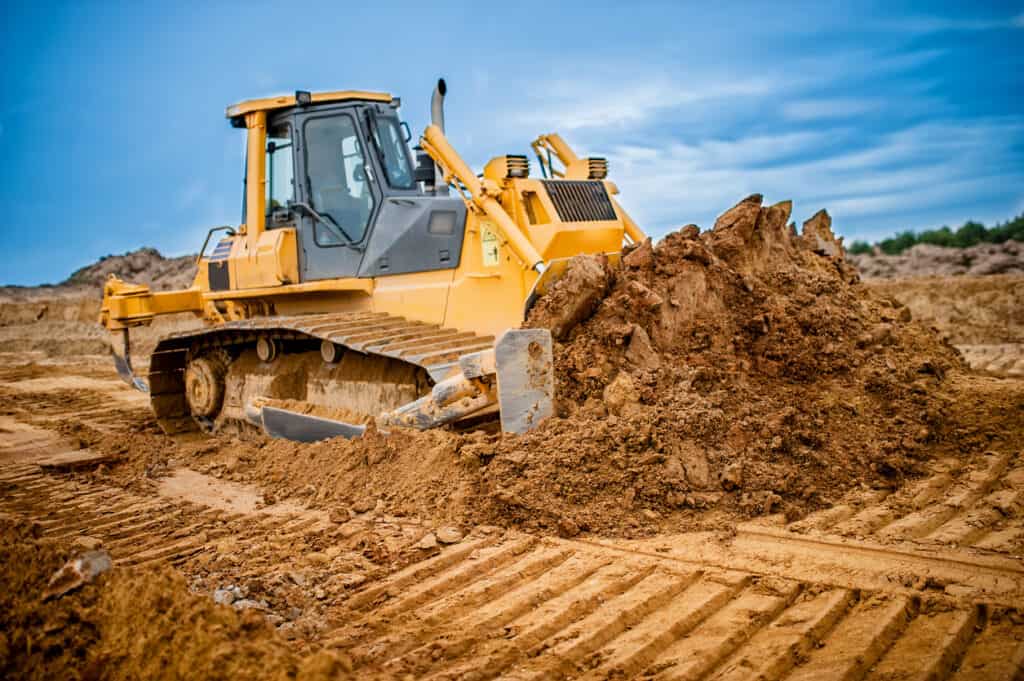 Buying a Bulldozer involves taking many factors into consideration before purchasing. We have compiled a list of Tips & Things to Know Before Buying A Bulldozer. These powerful machines are used in construction, road building, clearing off a worksite of various rubble and debris, and other forms of maintenance like tearing up asphalt or large areas of site prep. Besides making the work much easier, buying a bulldozer will help you save a lot of time and money.
1. How Do I Choose a Bulldozer?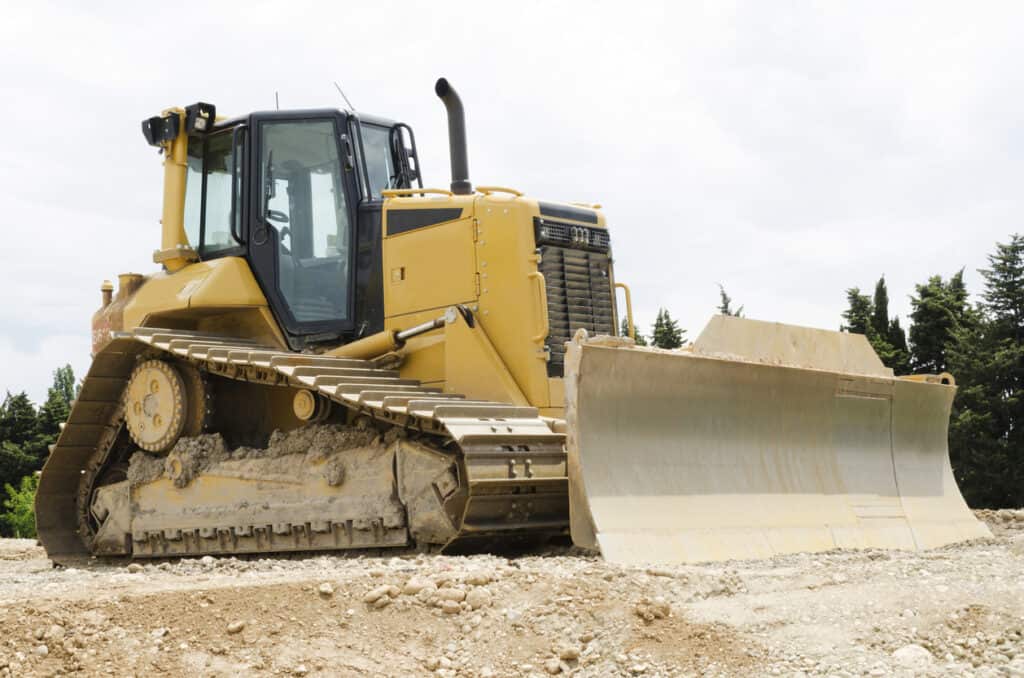 When determining what bulldozer to buy you must first ask what you will need the machine for. Knowing the requirements of the job you will be performing will be essential for determining what dozer you will need.  You have three main sizes of dozers:
Mini/Compact Dozers – These dozers are great for residential and light construction jobs. Mini dozers are easier to transport than larger dozers, and they are made to be more functional on different terrain. Mini dozers normally weigh around 20,000 pounds or less. They are also really handy to use in smaller areas because the machine is not very wide and can fit in tight spaces.
Medium Dozers – Medium dozers are best suited for jobs where the dozer is needed to be used constantly on the site because they can be used for many jobs you may have. This machine has an operating weight of about 20,000 to 60,000 pounds. You can also use this dozer on smaller job sites if it is not too hard to navigate around.
Large Dozers – Large dozers are needed for big and heavy use jobs. These dozers are used in landfills, quarries, or other forms of terrain that may be rough. If your site is going to be demanding and challenging then this is the best dozer for you.
Hydraulics & Attachments
The hydraulic system drives the machine's overall strength and responsiveness, enabling the machine to work faster throughout the work cycle. Consider the attachments you plan on working with and understand the hydraulic flows required for each. Equipping your dozer with the right attachments will give you the versatility to get the most out of your investment.
Transportation & Access
When purchasing a new machine, transportation is always an important consideration. Depending on your dozer, a larger trailer may be needed to haul your new bulldozer.
You also need to consider what trailer size is needed for transport and if you will need any additional attachments to complete the job. If you do not plan to purchase your own trailer, VeriTread can connect you with the best carriers with the right equipment to transport your new dozer to the job site.
Controls
The control types of your bulldozer depend on the manufacturer, but the controls are overall very similar. Each bulldozer has two joysticks, one on the right and left sides. The left stick is always for driving and the right stick is for blade control. Dozers can also have accessories with them such as a joystick to control the ripper.
Tracks/Wheels and Undercarriage
Crawler dozers have steel tracks, but they can also be rubber. The tracks distribute the machine's weight on a wider range than the wheel dozers. This helps keep the machine above ground and keeps it from sinking in mud, rocks, clay or sand. The tracks will also not be damaged when they go over pieces of rubble which is something that can happen when you are using a wheeled bulldozer in tough terrain.
Wheel dozers have four tires that help disperse the machine's weight to each corner where the wheels are located. These dozers offer more mobility, faster speeds, and versatility because they can operate on a smaller axis. Wheel dozers are used mostly for surfaces that are sturdy like asphalt or dirt but if you find yourself using this dozer on an uneven surface, the machine will have outriggers that can keep your equipment stable.
2. What is the Average Price of a Bulldozer?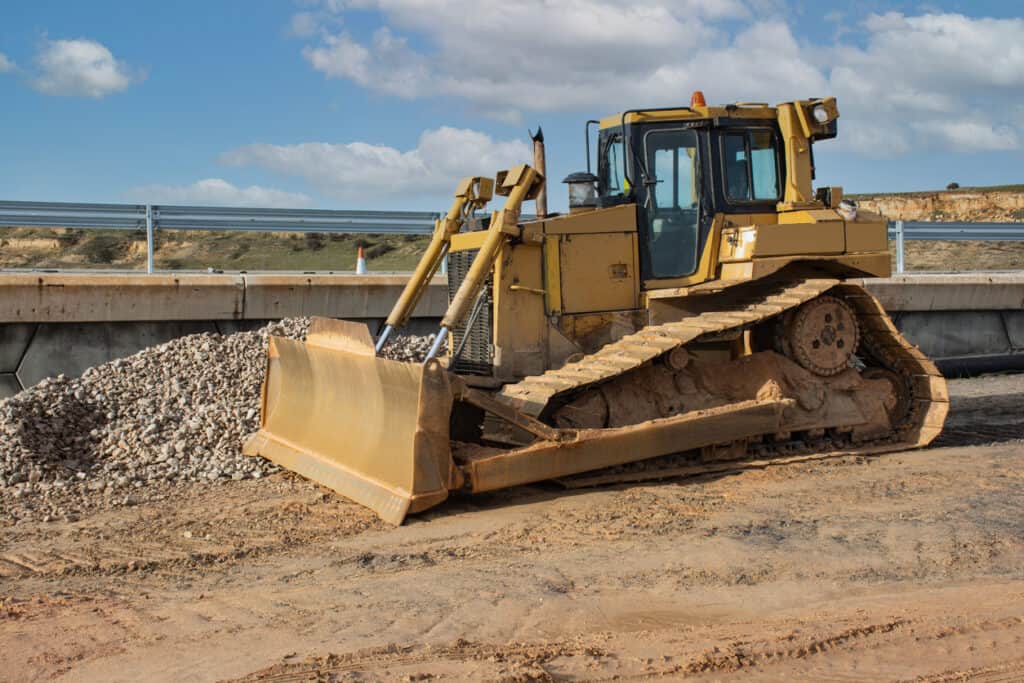 The price of a new bulldozer can vary depending on the size and horsepower of the machine you want. For example, a new bulldozer with 40-100 horsepower can cost about $150,000. The larger dozers with 300 horsepower and higher can have a price as high as a million dollars.
3. Should I Buy a New or Used Bulldozer?

Used bulldozers can be discounted from 25 – 50% making them an attractive solution to your budget needs. Many factors determine the cost of used dozers like the current hours on the meter, maintenance, and repair history. You will want to have a full inspection completed before considering the purchase. This will be performed by a licensed mechanic who will look over the entire machine as well as any attachments to give you an analysis of the current wear and tear. You can use this inspection to estimate the life span left on the used machine. You'll also want to consider the maintenance of a used bulldozer as those tend to increase as the machine ages.
Renting a bulldozer is another great option to complete your project, especially if it is only needed for one time. Rental costs will fluctuate and can be based on things like location, how many days you are renting it, etc.
4. What to Look for When Buying a Used Bulldozer. 
      Check for plate lines or welding
      Inspect for excessive wear
      Thoroughly inspect the undercarriage and drive components
      Note any attachments and tech upgrades
      Examine the hydraulic system and engine
When looking to buy used equipment you should always check the Undercarriage, Engine, Final Drive, and other important parts of the machine. The cosmetics of the machine can give you insight of how well the machine has been maintained as well as how rough the previous user was on the machine.
Why Choose VeriTread?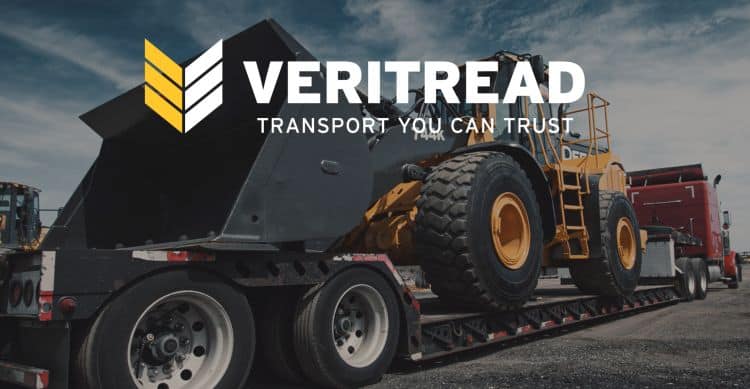 Once you've purchased your backhoe look to us for all of your transportation needs. VeriTread is your go to solution for hauling a backhoe. We can have your backhoe delivered to any destination in North America in a safe and timely manner. We are experts with connecting you with a transport provider that can handle all the paperwork, select the right trailer and driver, and chart the most efficient route.
VeriTread moves thousands of machines every year and can quickly generate a reliable estimate on the go. Our extensive specs and dimensions database of 60,000+ items, ensures you spend less time researching and more time putting your equipment to work. The VeriTread Shipper quote process is the simplest way to receive competitive quotes from vetted transport providers. Follow these easy steps and you will receive a quote in under one minute:
Select Ready To Ship from the Freight Options Page
Enter a Manufacturer & Model
Verify or Edit Your Machine Dimensions
Enter Pickup & Drop Off Locations
Your Quote is Ready!
We believe our suite of innovative decision tools empower our customer to make smarter and more informed transportation decisions, reducing overall uncertainty, and saving you time and money. If you have questions contact us at (800) 880-0468 or (863) 226-0903 and let our team of experts help you with your transport needs.